LUZI Extra Collagen Collagen Anti-aging complex, 30 ml x 30 pcs
LUZI Extra Collagen Collagen Anti-aging complex, 30 ml x 30 pcs
Delivery - Japan warehouse

Авиа доставка из Японии в страны где доступно авиа сообщение.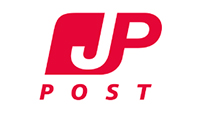 Наземная доставка (морем) из Японии
Overview
Application
Specifications
Reviews

0

Delivery and payment
LUZI Extra Collagen Collagen Anti-aging Complex an innovative novelty of the improved collagen formula in Japan. Thanks to the ultra-low molecular weight of the particles, Luzi collagen easily penetrates into the tissues of the body and has a rejuvenating effect on the skin.
TTN has been developing and improving the collagen formula for more than ten years. Special attention is paid to production technologies and the quality of ingredients. Special emphasis was placed on the taste qualities of Extra Collagen Luzi.
The formula of Extra Collagen Luzi promotes high absorption by the body and transportation of collagen through the blood vessels to the skin tissues, as well as to the organs that need collagen. The main effect of consumption is manifested on the skin of the face. The course of admission depends on the state of the body and the rate of metabolism. The average time of admission is from 10 to 30 days.
Composition: Energy value: Energy 39.00 kcal /Protein 5.52 g /Lipid 0.00 g /Carbohydrate 4.23 g / Sodium 15.83 ± 39.58 mg /
Low molecular weight fish collagen (5000 mg), strawberry fruit juice, white wood mushroom extract (natural hyaluronic acid), pepper plant extract (strengthen blood vessels), swallow's nest extract (restore skin cells), cordyceps extract (increases the degree of collagen absorption), tomato extract, camellia seed extract, white jellyfish extract, hiji extract, maltitol, palatinose, fermented wild grass extract, trehalose, sweetener (Stevia), vitamin B2, vitamin B1, vitamin B6, folic acid.
According to the manufacturer, Extra Collagen Luzi was tested in clinical conditions, during which a significant improvement in the condition of the skin, its elasticity and moisture was revealed.
Safety precautions: Store in a cool place away from direct sunlight. To improve the taste, it is recommended to cool before use.
It is not a medicinal product. Consult your doctor before using it.

Рекомендуется выпивать 1 порцию препарата в день.
Перед употреблением слегка взболтать (добавка не содержит кофеин).
| | |
| --- | --- |
| Availability in stock | Склад Япония |
| Brand | TTN Co.,Ltd |
| Admission course | На 30 дней |
| Volume | 30 мл х 30 шт |
| Volume | 900 ml |
| Weight with packaging | 500 g |
| A country | Япония |
LUZI Extra Collagen Collagen Anti-aging complex, 30 ml x 30 pcs reviews
тут значение для EN
Categories:Japanese collagen, placenta, hyaluronic acidJapanese CollagenЖидкий коллаген
Customers who bought LUZI Extra Collagen Collagen Anti-aging complex, 30 ml x 30 pcs also bought