UNIMAT RIKEN Zoo Blueberries with lutein, 150 tabl x 3 pcs
UNIMAT RIKEN Zoo Blueberries with lutein, 150 tabl x 3 pcs
Delivery - Japan warehouse

Авиа доставка из Японии в страны где доступно авиа сообщение.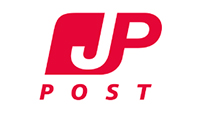 Наземная доставка (морем) из Японии
Overview
Application
Specifications
Reviews

0

Delivery and payment
Blueberries contain an amazing natural pigment in high concentration-anthocyanins. These natural flavonoids give the berries a dark blue and purple color.
Most often, blueberries are used to protect against age-related macular degeneration and improve vision.
Blueberries protect the eyes from glaucoma and cataracts, especially in adulthood. It is also used to treat varicose veins, peptic ulcer disease, improve blood circulation and treat chronic fatigue syndrome.
Another application of the antioxidant activity of blueberries in protecting against Alzheimer's disease and age-related disorders. Studies have found that blueberries protect the brain from oxidative stress, improve learning abilities, and make the brain work more efficiently in adulthood. And this means a good memory and thinking until a very old age!
Lutein and zeaxanthin formed from it in the tissues of the eye are the main pigment of the macular spot located in the center of the retina of the eyes. It is this area that is responsible for clear and high-quality vision. Lutein and zeaxanthin selectively absorb the harmful blue part of the light spectrum (protective shielding function) and neutralize the destructive effect if some part of the rays still penetrated the delicate structures of the retina (antioxidant function). Lutein deficiency leads to the accumulation of destructive changes in the tissues of the eye and to an irreversible deterioration of vision. This has become especially relevant now, when the number of ultraviolet rays has increased due to the decrease in the ozone layer, and when computers have actively entered our lives.
Daily use of lutein-containing drugs significantly reduces the risk of retinal diseases.
Composition (2 pcs): glucose, maltose, starch, maltodextrin, blueberries 44 mg, citric acid, crystalline cellulose, fragrance, silicon dioxide, calcium stearate, sweetener (aspartame, L-phenylalanine compound), vitamin A 250 mcg, lutein 0.44 mg
It is not a medicinal product. Consult your doctor before using it.
По 2 шт в день, тщательно разжёвывая, после еды.
| | |
| --- | --- |
| Availability in stock | Склад Япония |
| Brand | UNIMAT RIKEN |
| Admission course | На 75 дней |
| Tablets in a package | 150 |
| Equipment | 150 табл. х 3шт |
| Weight with packaging | 750 g |
| A country | Япония |
UNIMAT RIKEN Zoo Blueberries with lutein, 150 tabl x 3 pcs reviews
тут значение для EN
Categories:Japanese vitamins for the eyesDietary supplements for vision
Customers who bought UNIMAT RIKEN Zoo Blueberries with lutein, 150 tabl x 3 pcs also bought