SPA TREATMENT Beauty Lash Origin Eyelash Serum, 1.5 ml x 2 pcs
SPA TREATMENT Beauty Lash Origin Eyelash Serum, 1.5 ml x 2 pcs
Delivery - Japan warehouse

Авиа доставка из Японии в страны где доступно авиа сообщение.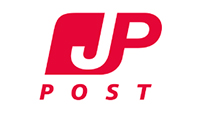 Наземная доставка (морем) из Японии
Overview
Application
Specifications
Reviews

0

Delivery and payment
SPA TREATMENT Beauty Lash Origin Eyelash Serum - a tool that will make your eyelashes not only thick, but also long. It is perfect for recovery after extension, lamination or other damage to the ciliary row.
The main active components:
Red Clover Flower Extract - due to the presence of isoflavones in the composition, it prevents the loss of cilia, stimulates the production of collagen.
Chamomile Flower Extract - accelerates the growth of cilia, stimulates the blood circulation processes, thanks to which the hairs better receive the nutrients necessary for growth and growth, as well as other ingredients. 
Bearberry Leaf Extract - it has an anti-inflammatory effect, has a moisturizing and antiseptic effect.
Extract grape seeds - contains a lot of polyphenols in the composition, acts as an antioxidant. It helps perfectly for the growth of eyelashes.
Extract asian ginseng - stimulates blood circulation and improves blood flow, thereby providing an excellent effect of increasing metabolism. It provides a favorable environment for the growth of the length and volume of eyelashes.
Myristoyl peptide - it consists of amino acids, has a regenerating effect on the matrix, and helps to improve the external environment for the growth of cilia while suppressing hair loss. 
Hyaluronic Acid - it has excellent moisturizing properties, smoothes wrinkles. This gives shine and moisture to the eyelashes. 
Hydrolysis of mucopolysaccharides - it includes a number of amino acids that form the basis of the skin, perfectly moisturizes.
Ascorbyl Phosphate Mg- a strong antioxidant, perfectly moisturizes, promotes the production of collagen, has a rejuvenating effect, improves microcirculation.
Panthenol - affects the skin at the roots of the eyelashes to improve the quality of the eyelashes, affects the shine of the eyelashes.
Yeast Extract - prepares the metabolism, activates the regeneration processes of the cilia.
Composition: Water, Glycerin, BG, Myristoyl peptide-17, Acetyl tetrapeptide -3, Red clover flower, Grape seed extract, Asian Ginseng root extract, Yeast extract, Chamomile flower, Bearberry leaf extract, Hyaluronic Acid Na, Hydrolyzed Mucopolysaccharides, Phosphorus Ascorbyl palmitate Mg, 1.2-Hexanediol, Caprylyl Glycol, Dextran, panthenol, polysorbate 20, lactic acid Na, PCA-Na, sorbitol, proline, hydroxyethyl cellulose, tocopherol acetate, TEA, phenoxyethanol, methylparaben, butylparaben, isobutyl paraben cold.
The serum contains no alcohol, silicone. It has no smell and color. 
Наносить 1 раз в день на корни ресниц, перед тем как ложится спать.
| | |
| --- | --- |
| Availability in stock | Склад Япония |
| Brand | Wave Corporation |
| Volume | 1.5 ml |
| Equipment | 2 упаковки |
| Weight with packaging | 80 g |
| A country | Япония |
SPA TREATMENT Beauty Lash Origin Eyelash Serum, 1.5 ml x 2 pcs reviews
тут значение для EN
Categories:SPA TREATMENT Nano-cosmetics for rejuvenationMeans for the growth of eyelashes and eyebrows