Delivery - Japan warehouse

Авиа доставка из Японии в страны где доступно авиа сообщение.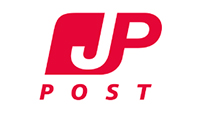 Наземная доставка (морем) из Японии
Overview
Application
Specifications
Reviews

0

Delivery and payment
Sunscreen for the face SPF 32 SoRE Sun Out 32 Sun Screen UTP with a leveling effect based on squalane, placenta and a complex of medicinal plants.
The sun's rays, or rather UV radiation, are 80% the cause of aging and fading of the skin. Penetrating deep into the skin to the dermal layer, UVA rays destroy connective tissues consisting of collagen and elastin fibers. It is for this reason that it is necessary to monitor the effect of ultraviolet light on the skin throughout the year.
A soft sunscreen for the face based on physical filters of titanium dioxide and iron oxide, safe for the skin, will give your skin a stable and at the same time gentle protection from the negative effects of ultraviolet radiation. The active effect of the formula is enhanced by the content of placenta extract, brown seaweed and a complex of medicinal plants that provide additional cosmetic care. The active ingredients saturate the skin with moisture, keep it in deep layers, prevent the appearance of irritation and inflammation, promote a light lifting effect, smoothing the skin microrelief and restoring the structure of epidermal lipids.
The cream has a light and delicate texture, is instantly absorbed without leaving a greasy shine, is resistant to moisture. It is the best foundation for makeup, providing professional care and reliable protection from photo-aging.
Active ingredients:

Ethylhexyl methoxycinnamate-absorbs UV radiation. Protects against UVB rays. It has been widely used in cosmetics and protective creams for several decades.
Squalane is a natural hydrocarbon obtained from the liver of a deep-sea shark. It easily penetrates through the epidermis and transfers bioactive substances to the lower layers of the skin. It has an antioxidant and bactericidal effect, restores the structure of epidermal lipids, normalizes the water-fat balance of the skin, saturates the cells with oxygen, softens, smoothes and moisturizes the skin.
Titanium dioxide is a natural mineral. Reflects UV radiation, is an effective physical filter. Protects against UVB/UVA rays.
Placenta extract is a natural biostimulator, normalizes the synthesis of collagen fibers, activates cellular renewal, smoothes wrinkles, promotes the restoration of skin turgor, evens the tone, prevents the synthesis of melanin.
Aloe vera extract-has moisturizing and moisture-retaining properties. It soothes the skin with burning and has an anti-inflammatory effect. Protects against UV rays.
Witch hazel extract-due to its high content of tannins, it has an astringent, toning and antioxidant effect. Causes vasoconstriction, reduces the secretion of sebaceous glands. Protects against UV rays.
Horse chestnut extract-has an anti-inflammatory, anti-edematous and capillary-strengthening effect. Relieves irritation, improves microcirculation. Thanks to esculin, it has the ability to protect the skin from the damaging effects of UV rays
St. John's wort extract-due to the high content of bioflavonoids, it has powerful antioxidant and reparant properties. It has an antibacterial, anti-inflammatory, astringent effect. It is effective for acne, helps to minimize the formation of scars and the appearance of scars. Protects against UV rays.
Ivy extract-warms up the skin, increases microcirculation, promotes the removal of toxins and relieves puffiness. It has a tonic, antibacterial and anti-inflammatory effect. Increases the elasticity and elasticity of the skin, protects it from atmospheric influences
Arnica extract-accelerates metabolism, regulates fat metabolism, stimulates the removal of waste products from the skin tissues. It has anti-inflammatory, analgesic and wound healing properties. Retains moisture and tightens the skin.
Seaweed extract-has a pronounced antioxidant, antibacterial, wound healing, moisturizing and fortifying effect.
Grape leaf extract-has antibacterial, antioxidant and anti-inflammatory properties. The flavonoids present in the extract stimulate the proliferation of fibroblasts in the skin and increase the production of collagen. Due to the action of tannins, tannins and organic acids, the extract has an astringent and tonic effect. It stimulates the renewal of skin cells.
Syzygium extract is an anti-inflammatory and soothing agent, has healing and antibacterial properties. Due to its high content of vitamin C, it is an active antioxidant. It acts as a rejuvenating, moisturizing and nourishing agent.
Iron oxide is a natural mineral pigment. Normalizes the hydro-lipid balance of the skin. Evens out the tone while remaining invisible on the face.
Composition:
WATER, DIMETHICONE, ETHYLHEXYL METHOXYCINNAMATE, PENTELENE GLYCOL, BUTYLENE GLYCOL, SQUALANE, DIPHENYLSILOXY PHENYL TRIMETHICONE, TITANIUM DIOXIDE, HYDROXYETHYL ACRYLATE/SODIUM ACRYLOYLDIMETHYL TAURATE COPOLYMER, PLACENTAL PROTEIN, ALOE BARBADENSIS LEAF EXTRACT, HAMAMELIS VIRGINIANA (WITCH HAZEL) LEAF EXTRACT, AESCULUS HIPPOCASTANUM (HORSE CHESTNUT) SEED EXTRACT, HYPERICUM PERFORATUM FLOWER/LEAF/STEAM EXTRACT, HEDERA HELIX (IVY) LEAF/STEAM EXTRACT, ARNICA MONTANA FLOWER EXTRACT, ALGAE AXTRACT, VITIS VINIFERA (GRAPE) LEAF EXTRACT, SYZYGIUM JAMBOS LEAF EXTRACT, STEARIC ACID, IRON OXIDES, POLYMETHYLSILSESQUIOXANE, POLYSORBATE 60, ALUMINIUM HYDROXIDE, SORBITAN ISOSTEARATE, ACRYLATES/C10-30 ACRYLATE CROSSPOLYMER, POTASSIUM HYDROXIDE, LAURETH-2, PHENOXYETHANOL, ALCOHOL, METHYLPARABEN, PROPYLPARABEN, BHT.
Наносить утром под или поверх макияжа после использования увлажняющих средств.

Фаза Ухода
Дополнительный: Специальный уход
| | |
| --- | --- |
| Availability in stock | Склад Япония |
| Brand | UTP |
| Volume | 30 ml |
| Weight with packaging | 60 g |
| A country | Япония |
SoRE Sun Out 32 Sun Screen Sunscreen for Face SPF 32, 30 ml reviews
SoRE Sun Out 32 Sun Screen Sunscreen for Face SPF 32, 30 ml купить недорого в интернет-магазине товаров из Японии "Мирай"
Вы можете заказать SoRE Sun Out 32 Sun Screen Sunscreen for Face SPF 32, 30 ml по выгодной цене в интернет-магазине «Мирай». Доставка по всему миру со склада в России или из Японии. Оформите заказ на сайте, и SoRE Sun Out 32 Sun Screen Sunscreen for Face SPF 32, 30 ml отправится по указанному Вами адресу
Для всех способов доставки из Японии минимальная сумма заказа 5500 рублей.
При оформлении заказа, необходимо выбрать способ доставки из Японии, система автоматически рассчитает стоимость.
Оплата заказов со склада Японии производится, банковскими картами: VISA, MasterCard, МИР или банковский перевод на р/с организации.
Все заказы из Японии отправляются с момента подтверждения оплаты заказа.
Доставка со склада России г. Москва, осуществляется службой доставки Boxberry, PickPoint, курьером по Москве или Почтой России (1 класс или EMS).
Заказы на сумму от 10000 рублей, отправляем бесплатно Почтой РФ, 1 класс, Boxberry, PickPoint.
Возможные способы оплаты:
Оплата наличными курьеру
Банковской картой: МИР, VISA International, Mastercard Worldwide;
Оплата через Сбербанк Онлайн
Банковский перевод
Подробнее о способах оплаты и доставки SoRE Sun Out 32 Sun Screen Sunscreen for Face SPF 32, 30 ml можно узнать по телефонам +7 (977) 976-27-12, +7 (800) 301-07-62 .
Categories:Special Care SoreUTP-functional cosmetics based on the placentaCreams, gels, emulsions