SoRE L'eau De Mere more Gel Moisturizing gel serum Le De Mer, 50 ml
SoRE L'eau De Mere more Gel Moisturizing gel serum Le De Mer, 50 ml
Delivery - Japan warehouse

Авиа доставка из Японии в страны где доступно авиа сообщение.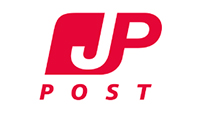 Наземная доставка (морем) из Японии
Overview
Application
Specifications
Reviews

0

Delivery and payment
Le De Mer SoRE UTP Gel-serum is a professional product for intensive moisturizing with an updated formula for sensitive skin.



It contains 5 types of hyaluronic acid, including low-molecular-weight for even more effective hydration and moisture retention. Such a combination of different types of hyaluronic acids that affect different levels of the skin layers, as well as the presence of a water-soluble proteoglycan that surpasses even hyaluronic acid itself in terms of hydration, ensures a thorough and uniform saturation of the skin with a sufficient supply of moisture.
The ceramides included in the composition contribute to the tight fit of the epidermis cells to each other, thanks to which the skin acquires a fresh appearance and elasticity. Alpha-glucan oligosaccharides normalize the PH balance and the general condition of the epidermis, and deep sea water taken as a basis enhances the effectiveness of using the product in 4 directions: saturation, hydration, protection and balance.
Active ingredients:
Rose water is a natural antiseptic, has anti-inflammatory properties, relieves puffiness, soothes the skin. Eliminates dryness, peeling, feeling of tightness. It gives the skin elasticity, freshness and elasticity.
Sea water (deep water) - regulates the acid-base balance of the skin. By activating fibroblasts, it stimulates the formation of collagen and hyaluronic acid, fights wrinkles and sagging skin, restores elasticity. It retains moisture and regulates sebaceous-fat secretion. It has an anti-allergenic effect, is extremely effective in the fight against atopic dermatitis. Highly permeable.
Squalane is a natural hydrocarbon obtained from the liver of a deep-sea shark. It easily penetrates through the epidermis and transfers bioactive substances to the lower layers of the skin. It has an antioxidant and bactericidal effect, restores the structure of epidermal lipids, normalizes the water-fat balance of the skin, saturates the cells with oxygen, softens, smoothes and moisturizes the skin.
Cerebrosides are natural ceramides that are closest in their properties to human ones. They are easily absorbed and increase the production of ceramides by the skin itself. Ceramides firmly bind cells to each other, thereby strengthening the protective function of the skin, preventing the penetration of harmful substances from the outside and contributing to moisture retention.
Shea butter (karite) - softens and nourishes the skin. Activates the synthesis of collagen, makes the skin smooth and elastic. Reduces wrinkles and strengthens the oval of the face. It is a natural UV ray filter. It has regenerating and anti-inflammatory properties-heals microcracks, relieves peeling, irritation, helps in the fight against eczema. Brightens the skin.
Sake sediment extract is a product of enzymatic splitting (fermentation) of rice during the preparation of the traditional Japanese drink sake. The sphingolipids included in the composition moisturize the skin, ferulic acid (y-oryzanol) protects against UV rays and suppresses the synthesis of melanin, linoleic acid and arbutin lighten the skin and prevent pigmentation. It has an antioxidant effect. Returns the skin to its natural radiance.
Soluble proteoglycan-retains moisture in the skin by 130% more than hyaluronic acid, stimulates the formation of hyaluronic acid.
Alpha-glucan oligosaccharide - it stimulates the growth of beneficial microflora to the detriment of undesirable microflora. Normalizes the PH balance. It smoothes and strengthens the skin ecosystem, protects against external influences.
Biotin is a water-soluble vitamin of group B. It is part of the enzymes that regulate the protein and fat balance of the skin. It is a source of sulfur, which takes part in the synthesis of collagen. Eliminates irritation, peeling, fine wrinkles. Improves the complexion.
UTP's innovative complex of 5 types of hyaluronic acid includes: sodium hyaluronate, hydrolyzed hyaluronic acid, c12-13 acyl glyceryl hydrolyzed hyaluronate, sodium carboxymethyl hyaluronate, hydroxypropyltrimonium hyaluronate. The combination of several types of hyaluronic acid provides an effect on different layers of the epidermis for even more effective hydration and moisture retention.
Geranium extract-due to its high content of tannins, it has anti-inflammatory, toning, softening properties.
Japanese cherry blossom extract (Sakura) - has an anti-inflammatory, refreshing, antiseptic and healing effect.
Polyquaternium-51-forming a microfilm, protects the skin from dehydration and the effects of adverse environmental factors.
Dicalia glycyrrhizate is a natural antioxidant with anti-inflammatory, antiviral, immunostimulating and soothing effects. It is found in the roots of licorice (licorice). In cosmetics, it is used to moisturize and tone the skin. It is especially effective in the treatment of dermatitis and various skin diseases.
Castor oil is an effective natural component that is widely used in cosmetics due to its moisturizing, nourishing, rejuvenating and protective properties.
Glucose-has the property of binding liquid, effectively moisturizes and nourishes the skin, increases its elasticity.
Fructose is a moisture-retaining component, slows down the evaporation of water from the final cosmetic product, moisturizes the skin.
Composition:
WATER, GLYCERIN, PROPANDIOL, ROSA CENTIFOLIA WATER, DIGLYCERIN, BG, SEA WATER, SQUALANE, CEREBROSIDES, BUTYROSPERMUM PARKII (SHEA BUTTER), HYDROGENATED LECITIN, ORIZA SATIVA (RISE) LEES EXTRACT, SOLUBLE PROTEOGLYCAN, ALPHA-GLUCAN OLIGOSACCHARIDE, BIOTIN, SODIUM HYALURONATE, HYDROLYZED HYALURONIC ACID, C12-13 ALKYL GLYCERYL HYDROLYZED HYALURONATE, SODIUM CARBOXYMETHYL HYALURONATE, HYDROXYPROPYLTRIMONIUM HYALURONATE, GERANIUM ROBERTIANIUM EXTRACT, PRUNUS YEDOENIS LEAF EXTRACT, POLYQUARTENIU51, DIPOTASSIUM GLYZIRRHIZATE, PEG-60 HYDROGENATED CASTOR OIL, POLYSORBATE 60, GLUCOSE, FRUCTOSE, CARBOMER, ACRYLATES/C10-30 ALKYL ACRYLATE CROSSPOLYMER, POTASSIUM HYDROXIDE, PENTYLENE GLYCOL, GLYCERYL CAPRATE, ETHYLHEXYLGLYCERIN, ETHYLPARABEN, METHYLPARABEN, PHEOXYETHANOL.
Небольшое количество нанести на предварительно очищенную кожу лица. На проблемные участки можно наносить в несколько слоев.
При желании после гель-сыворотки можно использовать La PRECIA Placenta Lotion ПЛАЦЕНТАРНЫЙ ЛОСЬОН 3 В 1 и/или La PRECIA Placenta Cream ПЛАЦЕНТАРНЫЙ КРЕМ.
| | |
| --- | --- |
| Availability in stock | Склад Япония |
| Brand | UTP |
| Volume | 50 ml |
| Weight with packaging | 100 g |
| A country | Япония |
SoRE L'eau De Mere more Gel Moisturizing gel serum Le De Mer, 50 ml reviews
SoRE L'eau De Mere more Gel Moisturizing gel serum Le De Mer, 50 ml купить недорого в интернет-магазине товаров из Японии "Мирай"
Вы можете заказать SoRE L'eau De Mere more Gel Moisturizing gel serum Le De Mer, 50 ml по выгодной цене в интернет-магазине «Мирай». Доставка по всему миру со склада в России или из Японии. Оформите заказ на сайте, и SoRE L'eau De Mere more Gel Moisturizing gel serum Le De Mer, 50 ml отправится по указанному Вами адресу
Для всех способов доставки из Японии минимальная сумма заказа 5500 рублей.
При оформлении заказа, необходимо выбрать способ доставки из Японии, система автоматически рассчитает стоимость.
Оплата заказов со склада Японии производится, банковскими картами: VISA, MasterCard, МИР или банковский перевод на р/с организации.
Все заказы из Японии отправляются с момента подтверждения оплаты заказа.
Доставка со склада России г. Москва, осуществляется службой доставки Boxberry, PickPoint, курьером по Москве или Почтой России (1 класс или EMS).
Заказы на сумму от 10000 рублей, отправляем бесплатно Почтой РФ, 1 класс, Boxberry, PickPoint.
Возможные способы оплаты:
Оплата наличными курьеру
Банковской картой: МИР, VISA International, Mastercard Worldwide;
Оплата через Сбербанк Онлайн
Банковский перевод
Подробнее о способах оплаты и доставки SoRE L'eau De Mere more Gel Moisturizing gel serum Le De Mer, 50 ml можно узнать по телефонам +7 (977) 976-27-12, +7 (800) 301-07-62 .
Categories:Special Care SoreUTP-functional cosmetics based on the placentaSerums and essences