SoRE Leau De Mere Bodymilk Moisturizing body milk Le De Mer, 200 ml
SoRE Leau De Mere Bodymilk Moisturizing body milk Le De Mer, 200 ml
Delivery - Japan warehouse

Авиа доставка из Японии в страны где доступно авиа сообщение.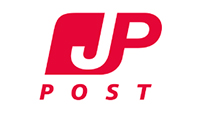 Наземная доставка (морем) из Японии
Overview
Application
Specifications
Reviews

0

Delivery and payment
Le De Mer SoRE L'eau De Mere Bodymilk UTP body milk based on deep sea water and hyaluronic acid for intensive hydration and resuscitation of dehydrated and sensitive skin.

The specially balanced composition of the milk based on deep sea water is close to the composition of the amniotic fluid of amniotic fluid. The active formula is enriched with natural salts and minerals, contains glycosaminoglycans (hyaluronic acid and chondroitin), as well as ceramide 2. These active ingredients provide deep hydration, reduce moisture loss, effectively restore the epidermal barrier, regulate the pH balance and increase the protective function. Using the product will restore the lost smoothness and silkiness to your skin, get rid of irritation, dryness and peeling, immerse you in the healing ocean of regenerating elements from the very heart of nature.

It is recommended for all skin types, including hypersensitive and children's. Hypoallergenic.

Skin type
Composition:
Glycerin-moisturizes the skin, has emollient, antiseptic and protective properties.
Olive oil-effectively moisturizes, nourishes and softens the skin, increases its elasticity and firmness.
Squalane is a natural hydrocarbon obtained from the liver of a deep-sea shark. It easily penetrates through the epidermis and transfers bioactive substances to the lower layers of the skin. It has an antioxidant and bactericidal effect, restores the structure of epidermal lipids, normalizes the water-fat balance of the skin, saturates the cells with oxygen, softens, smoothes and moisturizes the skin.
Methylglucet-10
Trehalose Glycosyl
Starch hydrolysate-moisturizes the skin. Prevents inflammation and irritation. It helps to maintain the elasticity and smoothness of the skin, especially in combination with glycerin.
Sea water (deep water) - regulates the acid-base balance of the skin. By activating fibroblasts, it stimulates the formation of collagen and hyaluronic acid, fights wrinkles and sagging skin, restores elasticity. It retains moisture and regulates sebaceous-fat secretion. It has an anti-allergenic effect, is extremely effective in the fight against atopic dermatitis. Highly permeable.
Cyanocobalamin (Vitamin B12) - participates in the processes of blood supply,it is responsible for healthy cell division. Improves skin turgor, helps to smooth out wrinkles and narrow pores. Reduces pigmentation.
DNA-K (deoxyribonucleic acid - potassium) - has moisturizing properties. Forming a microfilm, it protects the skin from moisture loss and the effects of adverse environmental factors.
Chondroitin sodium sulfate-effectively moisturizes and protects the skin from dehydration. Activates the work of skin cells and its natural function of moisturizing.
Ceramide 2 (ceramides from the Latin cera-wax) - special lipid molecules consisting of fatty acids and amino alcohol, are an important part of the cell membrane. Along with other lipids, ceramides prevent moisture loss through the epidermis, forming a greasy waterproofing barrier in the upper layers of the skin, they are necessary for giving capacity and preserving moisture in the skin, as well as for regulating a number of cellular functions. Ceramides serve as a barrier against bacteria and pollution from the environment. In the composition of care cosmetics, there are nine types of ceramides, which are usually marked with numbers from 1 to 9. Ceramide 2-improves the hydrolipid balance and barrier functions of the skin.
Hyaluronic acid is one of the components of the extracellular matrix. It has a high moisture-retaining ability, softens and moisturizes the skin, reduces water loss through the stratum corneum, promotes the absorption of other active substances.
Sodium lactate is the sodium salt of lactic acid, belongs to the group of moisturizing, hydrating substances, an integral part of the Natural Moisturizing Factor (NMF). It provides natural skin hydration, prevents irritation and has a calming effect. Improves the barrier properties of the skin. It has a light whitening effect.
Sodium, potassium, calcium, magnesium, zinc ions - a unique, specially selected complex of minerals strengthens the protective function and immunity of the skin. It stimulates the metabolism of skin cells, regulates the bio-balance, heals and increases the overall resistance to irritation.
Citric acid is found in citrus fruits. It has a whitening effect on the skin, has antioxidant and bactericidal properties.
Composition:

WATER, BUTYLENE GLYCOL, GLYCERIN, TRIETHYLHEXANOIN, OLEA EUROPAEA (OLIVE) FRUIT OIL, SQUALANE, METHYL GLUCETH-10, DIPENTAERYTHRITYL HEXAHYDROXYSTEARATE/HEXASTEARATE/HEXAROSINATE, GLYCOSYL TREHALOSE, HYDROGENATED STARCH HYDROLYSATE, STEARIC ACID, BATYL ALCHOHOL, CAPRYLIC/CAPRIC TRIGLYCERIDE, LECITHIN, POLYGLYCERYL-10 STEARATE, DIMETHICONE, ACRYLATES/C10-30 ALKYL ACRYLATE CROSSPOLYMER, SEA WATER, PPG-4-CETETH-20, CYANOCOBALAMIN, DIPROPYLENE GLYCOL, POTASSIUM DNA, SODIUM CHONDROITIN SULFATE, CERAMIDE 2, SODIUM HYALURONATE, POTASSIUM HYDROXIDE, SODIUM LACTATE, ZINC CHLORIDE, SODIUM CHLORIDE, CALCIUM CHLORIDE, POTASSIUM CHLORIDE, MAGNESIUM CHLORIDE, DISODIUM EDTA, XANTHAN GUM, CITRIC ACID, SODIUM CITRATE, PHENOXYETHANOL, METHYLPARABEN.
Наносить на сухую кожу после принятия душа или ванны.
| | |
| --- | --- |
| Availability in stock | Склад Япония |
| Brand | UTP |
| Volume | 200 ml |
| Skin type | Для всех типов |
| Weight with packaging | 400 g |
| A country | Япония |
SoRE Leau De Mere Bodymilk Moisturizing body milk Le De Mer, 200 ml reviews
SoRE Leau De Mere Bodymilk Moisturizing body milk Le De Mer, 200 ml купить недорого в интернет-магазине товаров из Японии "Мирай"
Вы можете заказать SoRE Leau De Mere Bodymilk Moisturizing body milk Le De Mer, 200 ml по выгодной цене в интернет-магазине «Мирай». Доставка по всему миру со склада в России или из Японии. Оформите заказ на сайте, и SoRE Leau De Mere Bodymilk Moisturizing body milk Le De Mer, 200 ml отправится по указанному Вами адресу
Для всех способов доставки из Японии минимальная сумма заказа 5500 рублей.
При оформлении заказа, необходимо выбрать способ доставки из Японии, система автоматически рассчитает стоимость.
Оплата заказов со склада Японии производится, банковскими картами: VISA, MasterCard, МИР или банковский перевод на р/с организации.
Все заказы из Японии отправляются с момента подтверждения оплаты заказа.
Доставка со склада России г. Москва, осуществляется службой доставки Boxberry, PickPoint, курьером по Москве или Почтой России (1 класс или EMS).
Заказы на сумму от 10000 рублей, отправляем бесплатно Почтой РФ, 1 класс, Boxberry, PickPoint.
Возможные способы оплаты:
Оплата наличными курьеру
Банковской картой: МИР, VISA International, Mastercard Worldwide;
Оплата через Сбербанк Онлайн
Банковский перевод
Подробнее о способах оплаты и доставки SoRE Leau De Mere Bodymilk Moisturizing body milk Le De Mer, 200 ml можно узнать по телефонам +7 (977) 976-27-12, +7 (800) 301-07-62 .
Categories:Special Care SoreUTP-functional cosmetics based on the placentaBody careMilk, cream, etc. for the body