SoRE Due White Mask Placental Face Mask
SoRE Due White Mask Placental Face Mask
Delivery - Japan warehouse

Авиа доставка из Японии в страны где доступно авиа сообщение.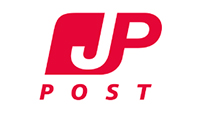 Наземная доставка (морем) из Японии
Overview
Application
Specifications
Reviews

0

Delivery and payment
Placental-hyaluronic face mask SoRE Due White Mask UTP with a special vinyl coating and a high impregnation index is suitable for dehydrated, sensitive and age-related skin.


The reduction of moisture (or intercellular fluid) leads to difficulties in the metabolic processes occurring in the skin cells, and as a result - to the emergence of various skin problems. A unique and easy-to-use mask for effective express care based on a highly concentrated placenta extract, hyaluronic acid and a complex of medicinal phytoextracts is designed for modern women who appreciate speed and convenience along with a tangible and lasting result. The mask perfectly restores the damaged epidermal layer, smoothes the network of fine wrinkles, strengthens the oval of the face, suspends the production of melanin, dissolves age spots, provides thorough moisture saturation and gives a powerful impetus to cellular regeneration.
It contains more than 10 active cosmetic ingredients that have an intense rejuvenating effect: improving the texture and leveling the microrelief, eliminating puffiness and earthy complexion, removing signs of fatigue, restoring elasticity and elasticity of the skin. The specially treated coating of the mask prevents evaporation, promotes rapid and deep penetration of the active components, providing effective hydration and nutrition.
Using the mask 1-2 times a week will give your skin a truly professional care: it will provide it with intense hydration, high-quality whitening, a pronounced lifting effect, will give smoothness and velvety, restore a fresh and healthy appearance.
It is recommended for any, including hypersensitive skin.
*** It is used in salons for skin rehabilitation after hardware procedures and at home for additional intensive care.
Active ingredients:
Placenta extract is a natural biostimulator, normalizes the synthesis of collagen fibers, activates cellular renewal, smoothes wrinkles, promotes the restoration of skin turgor, evens the tone, prevents the synthesis of melanin.
Hyaluronic acid is one of the components of the extracellular matrix. It has a high moisture-retaining ability, softens and moisturizes the skin, reduces water loss through the stratum corneum, promotes the absorption of other active substances.
Superoxide dismutase is an antioxidant enzyme that protects the skin from highly toxic oxygen radicals. It plays an important role in the antioxidant protection of all cells of the body that are in contact with oxygen.
Dicalia glycyrrhizate is a natural antioxidant with anti-inflammatory, antiviral, immunostimulating and soothing effects. It is found in the roots of licorice (licorice). In cosmetics, it is used to moisturize and tone the skin. It is especially effective in the treatment of dermatitis and various skin diseases.
Rosehip flower oil and extract-has a moisturizing, wound-healing, anti-inflammatory, and antioxidant effect, due to the high content of flavonoids and tannins. Normalizes the production of sebum. It has a rejuvenating effect.
Mulberry root and bark extract-suppressing the synthesis of melanin, prevents the appearance of pigmentation and freckles. It has an anti-inflammatory and moisture-retaining effect, restores damaged skin.
Peony root extract-has a pronounced bactericidal, anti-inflammatory and regenerating effect. It supplies the skin with the necessary amino acids, increases elasticity, normalizes cellular respiration, relieves irritation.
Japanese angelica root extract-contains coumarins, tannins, organic acids and phytosterols; activates blood circulation, improving microcirculation and normalizing metabolic processes in tissues; saturates the skin with moisture and fills it with radiance.
Sophora extract-high content of rutin (vitamin P) provides protection against free radicals, strengthens capillaries and restores vascular permeability. It has a bactericidal, regenerating and fortifying effect.
Composition:
WATER, BUTYLENE GLYCOL, GLYCERIN, PENTYLENE GLYCOL, PLACENTAL PROTEIN, DIGLYCERIN, HYDROXYETHYLCELLULOSE, SODIUM HYALURONATE, SUPEROXIDE DISMUTASE, DIPOTASSIUM GLYCYRRHIZATE, ROSA CANINA OIL, ROSA MULTIFLORA FRUIT EXTRACT, MORUS ALBA ROOT EXTRACT, PAEONIA ALBIFLORA ROOT EXTRACT, ANGELICA ACUTILOBA ROOT EXTRACT, SOPHORA ANGUSTIFOLIA ROOT EXTRACT, DISODIUM EDTA, METHYLPARABEN.

Предварительно очистить лицо (например, с помощью КОМПЛЕКСА ДЛЯ БЕЗКИСЛОТНОГО ПИЛИНГА La PRECIA Soft Peel ).
Извлечь маску из упаковки и аккуратно нанести на лицо, совмещая отверстия для глаз, носа и рта. Разглаживающими движениями тщательно расправить маску по всей поверхности кожи.
Время экспозиции: 15-30 минут. После использования удалить маску с лица и не смывать! Затем нанести уходовое средство.

Для наилучшего результата после маски рекомендуется использовать La PRECIA Placenta Lotion ПЛАЦЕНТАРНЫЙ ЛОСЬОН 3 В 1 и/или La PRECIA Placenta Cream ПЛАЦЕНТАРНЫЙ КРЕМ (особенно на проблемные участки кожи).

Рекомендуемый курс: 10-12 процедур с интервалом в 2-3 дня. Для поддержания эффекта применять маску 1-2 раза в неделю перед сном.

***Можно использовать в качестве согревающей маски (предварительно подогрев упаковку с маской в горячей воде) или как охлаждающую маску (остудив ее в холодильнике).

Фаза Ухода
Дополнительный: Специальный уход.
| | |
| --- | --- |
| Availability in stock | Склад Япония |
| Brand | UTP |
| Volume | 17 ml |
| Skin type | Для всех типов |
| Weight with packaging | 40 g |
| A country | Япония |
SoRE Due White Mask Placental Face Mask reviews
тут значение для EN
Categories:Special Care SoreUTP-functional cosmetics based on the placentaFace MasksТканевые маски