SANTE BEAUTEYE Eye Drops for Women, 12 ml x 3 pcs
SANTE BEAUTEYE Eye Drops for Women, 12 ml x 3 pcs
Delivery - Japan warehouse

Авиа доставка из Японии в страны где доступно авиа сообщение.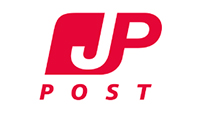 Наземная доставка (морем) из Японии
Overview
Application
Specifications
Reviews

1

Delivery and payment
Japanese Eye Drops Sante Beauteye designed to prevent the aging of the eye.
They contain five highly effective components of maximum permissible concentrations, including taurin to increase tissue regeneration and metabolism.
Contain vitamin B12, which promotes the work of the ciliary muscle and effectively eliminates redness of the eyes. Chondroitin sodium sulfate promotes rapid restoration of the cornea in case of mechanical damage or lack of hydration of the eye shell.
Chlorpheniramine maleate it will suppress histamine functions, reduce inflammation and itching, tetrahydrozoline hydrochloride it will relieve hyperemia of the conjunctiva (proteins).
The unique design of the bottle, designed by the famous Japanese designer Tokujin Yoshioka. The shape of the bottle is more like perfume and will look stylish in any handbag.
For women with makeup, Santen has developed a new type of spout that improves the distribution of drops and protects against leakage from the eyeball. Sante Beauteye has a light and delicate rose fragrance.
Drops perfectly refresh the eyes, while the first cooling sensations are not as strong as the rest of the drops. Use them on airplanes, when working at a computer, when your eyes are red, from fatigue, a feeling of foreign bodies, dry eye syndrome and tearfulness.
They have an amazing soothing and refreshing effect, effective moisturizing and elimination of redness, removal of irritation and fatigue of the eyes after the first application, nutrition of the eye shell with vitamins, acceleration of the metabolism of eye tissues.
Composition:

Taurine-1%,
Vitamin B12-0.02%,
Chondroitin sodium sulfate-0.5%,
Tetrohydrozoline hydrate-0.05%,
Chlorphenylamine meleate-0.03%

It is recommended to use:
with eye fatigue,
with conjunctive hyperemia (redness),
with blepharitis (inflammation of the eyelids),
with itchy eyes,
with blurred vision,
under heavy loads (long work at the computer, long driving, office work at the computer in artificial lighting conditions),
for the prevention of eye diseases and visual disorders.
Contraindications: eye treatment with other drugs, an allergic reaction to the components of drops, allergic reactions caused by the use of other drugs, chronic severe pain in the eyes, with an established diagnosis of glaucoma.
Safety precautions:

- store in a dark and cool place, out of reach of the sun, with a closed lid
- protect from high temperatures and mechanical deformations
- do not pour into another container
- keep away from children
- do not touch the dropper with your eyelashes and fingers, to prevent contamination of the composition
- do not use while wearing soft contact lenses
- instill only in the eyes
- do not use it together with other people.
Freshness index 3.

These eye drops are not a medical preparation. They are available without a prescription.
При легкой усталости - по 1 капле в каждый глаз, 2-3 раза в день.
При сильной усталости - 2-5 раз в день по 1-2 капли.
| | |
| --- | --- |
| Availability in stock | Склад Япония |
| Brand | SANTEN |
| Equipment | 12 мл х 3 шт |
| Volume | 12 ml |
| Weight with packaging | 90 g |
| A country | Япония |
SANTE BEAUTEYE Eye Drops for Women, 12 ml x 3 pcs reviews
Average customer rating:(1)4.00 out of 5 stars
тут значение для EN
Categories:Japanese eye dropsFrom redness and dryness of the eyesFrom fatigueSets of eye drops
Customers who bought SANTE BEAUTEYE Eye Drops for Women, 12 ml x 3 pcs also bought