ROHTO GOLD 40 Eye drops for the elderly, 20 ml
ROHTO GOLD 40 Eye drops for the elderly, 20 ml
Delivery - Japan warehouse

Авиа доставка из Японии в страны где доступно авиа сообщение.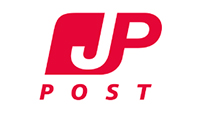 Наземная доставка (морем) из Японии
Overview
Application
Specifications
Reviews

0

Delivery and payment
Rohto Gold 40 - Soft "mint" drops. They contain a maximum concentration of 6 important substances necessary for the nutrition of the eyes. The composition of Rohto Gold 40 will help in the fight against blurred vision, relieve fatigue, protect against infections, dirt and ultraviolet light.
The main features of Rohto Gold 40 are:

treatment of inflammation caused by various eye infections; removal of redness of the eyes or conjunctival hyperemia;
removal of inflammation of the eyelids, help in the treatment of blepharitis;
effective hydration and elimination of redness;
nutrition of the eye shell with taurine and vitamins;
acceleration of the metabolism of eye tissues;
help and prevention of allergies;
a feeling of freshness and coolness; it can be used when using hard contact lenses.
Rohto Gold 40 eye vitamins are recommended for use:
with eye fatigue; with conjunctive hyperemia (redness); with blepharitis (inflammation of the eyelids); with itchy eyes; with blurred vision; under stress (prolonged work at the computer, prolonged driving, office work at the computer in artificial lighting conditions); for the prevention of eye diseases and visual disorders; for the prevention of eye diseases and eye aging.
Composition:
Taurine 1%
Neostigmine methyl sulfate 0.005%
d-tocopherol acetate (natural vitamin E) 0.05%
Vitamin B6 0.1%
Potassium L-aspartate 1%
Chlorpheniramine maleate 0.03%
Excipients: boric acid, sodium tetraborate, l-menthol, d-borneol, eucalyptus oil, chlorobutanol, benzalkonium chloride, disodium edetate, ethanol, polysorbate 80
Contraindications: eye treatment with other medications, allergic reaction to the components of drops, allergic reactions caused by the use of other drugs, chronic severe pain in the eyes, with the established diagnosis of glaucoma.
Symptoms, at the appearance of which the use of drops should be discontinued: the appearance of rashes and redness on the skin, irritation and swelling of the eyes, severe itching.
With an overdose, the effect of increasing glare and unpleasant sensations is possible.
Freshness index 4.
Precautions and storage requirements:
- store in a dark and cool place, out of reach of the sun, with a closed lid
- protect from high temperatures and mechanical deformations
- do not pour into another container
- keep away from children
- do not touch the dropper with your eyelashes and fingers, to prevent contamination
- do not use while wearing soft contact lenses
- instill only in the eyes
- do not use it together with other people
- do not use after the expiration date
- over time, white crystals may form in the container, the drops can continue to be used by straining through cheesecloth.
It is not a medicinal product. Consult your doctor before use.
Закапывать 2-5 раз в день по 1-3 капли.
| | |
| --- | --- |
| Назначение | Капли для глаз |
| Availability in stock | Склад Япония |
| Brand | ROHTO |
| Volume | 20 ml |
| Weight with packaging | 20 g |
| A country | Япония |
ROHTO GOLD 40 Eye drops for the elderly, 20 ml reviews
ROHTO GOLD 40 Eye drops for the elderly, 20 ml купить недорого в интернет-магазине товаров из Японии "Мирай"
Вы можете заказать ROHTO GOLD 40 Eye drops for the elderly, 20 ml по выгодной цене в интернет-магазине «Мирай». Доставка по всему миру со склада в России или из Японии. Оформите заказ на сайте, и ROHTO GOLD 40 Eye drops for the elderly, 20 ml отправится по указанному Вами адресу
Для всех способов доставки из Японии минимальная сумма заказа 5500 рублей.
При оформлении заказа, необходимо выбрать способ доставки из Японии, система автоматически рассчитает стоимость.
Оплата заказов со склада Японии производится, банковскими картами: VISA, MasterCard, МИР или банковский перевод на р/с организации.
Все заказы из Японии отправляются с момента подтверждения оплаты заказа.
Доставка со склада России г. Москва, осуществляется службой доставки Boxberry, PickPoint, курьером по Москве или Почтой России (1 класс или EMS).
Заказы на сумму от 10000 рублей, отправляем бесплатно Почтой РФ, 1 класс, Boxberry, PickPoint.
Возможные способы оплаты:
Оплата наличными курьеру
Банковской картой: МИР, VISA International, Mastercard Worldwide;
Оплата через Сбербанк Онлайн
Банковский перевод
Подробнее о способах оплаты и доставки ROHTO GOLD 40 Eye drops for the elderly, 20 ml можно узнать по телефонам +7 (977) 976-27-12, +7 (800) 301-07-62 .
Categories:Japanese eye dropsAge-related Eye dropsFrom redness and dryness of the eyesFrom fatigue
Tags:japanese eye dropsRohto Gold 40eye drops for growthvitamins for the eyestaurine
Customers who bought ROHTO GOLD 40 Eye drops for the elderly, 20 ml also bought