NEW! Rohto Gold 40 Mild Eye Drops for Older Age 20 ml x 5 pcs
NEW! Rohto Gold 40 Mild Eye Drops for Older Age 20 ml x 5 pcs
Доставка - склад Япония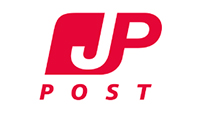 Морская доставка из Японии

EMS или авиа доставка из Японии, возможна в страны где доступно авиа сообщение.
Overview
Применение
Characteristics
Reviews

0

Доставка и оплата
Rohto Gold 40 Mild- contain a maximum concentration of 6 important substances necessary for the nutrition of the eyes. The composition of Rohto Gold 40 will help in the fight against blurred vision, relieve fatigue, protect against infections, dirt and ultraviolet light.
Drops Rohto 40 Gold Mild they have a freshness index of 0, do not contain menthol and ethanol, which will be optimal for people with hypersensitivity.

The main features of Rohto Gold 40 are:
treatment of inflammation caused by various eye infections; removal of redness of the eyes or conjunctival hyperemia;
removal of inflammation of the eyelids, help in the treatment of blepharitis;
effective hydration and elimination of redness;
nutrition of the eye shell with taurine and vitamins;
acceleration of the metabolism of eye tissues;
help and prevention of allergies;
a feeling of freshness and coolness; it can be used when using hard contact lenses.
Rohto Gold 40 eye vitamins are recommended for use:
with eye fatigue; with conjunctive hyperemia (redness); with blepharitis (inflammation of the eyelids); with itchy eyes; with blurred vision; under stress (prolonged work at the computer, prolonged driving, office work at the computer in artificial lighting conditions); for the prevention of eye diseases and visual disorders; for the prevention of eye diseases and eye aging.
Composition:
Taurine 1%
Neostigmine methyl sulfate 0.005%
d-tocopherol acetate (natural vitamin E) 0.05%
Vitamin B6 0.1%
Potassium L-aspartate 1%
Chlorpheniramine maleate 0.03%

Auxiliary substances: boric acid, sodium tetraborate, d-borneol, eucalyptus oil, chlorobutanol, benzalkonium chloride, disodium edetate, ethanol, polysorbate 80
Contraindications: eye treatment with other medications, allergic reaction to the components of drops, allergic reactions caused by the use of other drugs, chronic severe pain in the eyes, with the established diagnosis of glaucoma.
Symptoms, at the appearance of which the use of drops should be discontinued: the appearance of rashes and redness on the skin, irritation and swelling of the eyes, severe itching.
With an overdose, the effect of increasing glare and unpleasant sensations is possible.
The freshness index is 0.

Precautions and storage requirements:
- store in a dark and cool place, out of reach of the sun, with a closed lid
- keep away from children
- do not touch the dropper with your eyelashes and fingers, to prevent contamination
- do not use while wearing soft contact lenses
- do not use it together with other people
- do not use after the expiration date
- over time, white crystals may form in the container, the drops can continue to be used by straining through cheesecloth.
It is not a medicinal product. Consult your doctor before use.
A detailed description of each of the elements of Rohto Gold 40 drops:
Natural Vitamin E (D -? - tocopherol Acetate) it is the main antioxidant nutrient in the process of restoring visual functions during exercise. Fat-soluble vitamin-dissolves and remains in the fatty tissues of the body, thereby reducing the need to consume more amounts of vitamin. Tocopherol is the main antioxidant. In addition to vitamin E, vitamin C and beta-carotene are the most well-known antioxidants. Vitamin deficiency can be one of the causes of lethargy and anemia. Vitamin E is designed to slow down the aging process of cells due to oxidation. It helps to enrich the blood with oxygen, which relieves eye fatigue, improves cell nutrition, strengthens the walls of blood vessels, protects red blood cells from damage by toxins, prevents the formation of blood clots and promotes their resorption.
Panthenol - vitamin belonging to group B-is produced from pantothenic acid. It forms pantothenic acid in the human body, which is one of the parts of coenzyme A and participates in all the processes of acetylation, as well as carbohydrate and fat metabolism, the synthesis of porphyrins, acetylcholine, corticosteroids. Pantelon also stimulates the regeneration of the skin and mucous membranes, normalizes cell metabolism, accelerates mitosis and regenerates the strength of collagen fibers.
Taurine - a compound that enhances metabolism. 2-aminoethanesulfonic acid is naturally present in small amounts in various human tissues. More recently, scientists have found that in the brain, taurine plays the role of a neurotransmitter amino acid that slows down synaptic transmission. Also, taurine has anticonvulsant activity, has a cardiotropic effect. It improves the energy processes of tissues, stimulates reparative processes in dystrophic diseases and processes accompanied by a significant violation of the metabolism of eye tissues. Being a sulfur-containing amino acid, taurine helps to normalize the function of cell membranes and improve metabolic processes.
Tetrahydrozoline hydrochloride - reduces inflammation of the connective membrane of the eye-conjunctiva. It is important not to confuse it with Tetrisoline hydrochloride (Tizin).
Tetrahydrozoline hydrochloride is a sympathomimetic drug that stimulates L-adrenoreceptors of the sympathetic nervous system, but does not have, or has a weak effect on L-adrenoreceptors. Being a sympathomimetic, tetrohydrozoline hydrochloride has a vasoconstrictive effect and reduces tissue edema. There is no information about the possibility of pupil dilation and reactive hyperemia when using the drug.
Aminocaproic acid (Epsilon) - a substance that reduces inflammation and plasminogen production. It also has a hemostatic effect, contributing to the clotting processes during bleeding.
Закапывать 2-5 раз в день по 1-3 капли.
| | |
| --- | --- |
| Availability in stock | Склад Япония |
| Brand | ROHTO |
| Equipment | 5 упаковок |
| Volume | 20 ml |
| Weight with packaging | 250 g |
| A country | Япония |
NEW! Rohto Gold 40 Mild Eye Drops for Older Age 20 ml x 5 pcs reviews
NEW! Rohto Gold 40 Mild Eye Drops for Older Age 20 ml x 5 pcs купить недорого в интернет-магазине товаров из Японии "Мирай"
Вы можете заказать NEW! Rohto Gold 40 Mild Eye Drops for Older Age 20 ml x 5 pcs по выгодной цене в интернет-магазине «Мирай». Доставка по всему миру со склада в России или из Японии. Оформите заказ на сайте, и NEW! Rohto Gold 40 Mild Eye Drops for Older Age 20 ml x 5 pcs отправится по указанному Вами адресу
Для всех способов доставки из Японии минимальная сумма заказа 5500 рублей.
При оформлении заказа, необходимо выбрать способ доставки из Японии, система автоматически рассчитает стоимость.
Оплата заказов со склада Японии производится, банковскими картами: VISA, MasterCard, МИР или банковский перевод на р/с организации.
Все заказы из Японии отправляются с момента подтверждения оплаты заказа.
Доставка со склада России г. Москва, осуществляется службой доставки Boxberry, PickPoint, курьером по Москве или Почтой России (1 класс или EMS).
Заказы на сумму от 10000 рублей, отправляем бесплатно Почтой РФ, 1 класс, Boxberry, PickPoint.
Возможные способы оплаты:
Оплата наличными курьеру
Банковской картой: МИР, VISA International, Mastercard Worldwide;
Оплата через Сбербанк Онлайн
Банковский перевод
Подробнее о способах оплаты и доставки NEW! Rohto Gold 40 Mild Eye Drops for Older Age 20 ml x 5 pcs можно узнать по телефонам +7 (977) 976-27-12, +7 (800) 301-07-62 .
Categories:Japanese eye dropsFrom inflammationAge-related Eye dropsFrom redness and dryness of the eyesMenthol-free eye dropsSets of eye drops
Tags:japanese eye dropsRohto Gold 40eye drops for growthvitamins for the eyestaurine
Customers who bought NEW! Rohto Gold 40 Mild Eye Drops for Older Age 20 ml x 5 pcs also bought