Platlone Face Up Cream Moisturizing Lifting Cream, 30 g
Platlone Face Up Cream Moisturizing Lifting Cream, 30 g
Delivery - Japan warehouse

Авиа доставка из Японии в страны где доступно авиа сообщение.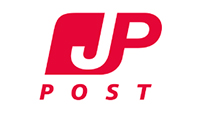 Наземная доставка (морем) из Японии
Overview
Application
Specifications
Reviews

0

Delivery and payment
Platlone Face Up Cream Moisturizing Lifting Cream,  instantly smoothes wrinkles, increases elasticity, provides a long-term cumulative lifting effect, has a pronounced botulinum-like effect, similar to the biorevitalization procedure. It has a prolonged effect. It is used when it is impossible to use injectable botulinum toxin.
The composition includes more than 20 components aimed at slowing down aging and combating age-related skin changes. 
The main component is acetyl hexapeptide-8, a substitute for injectable botox, which has a relaxing effect on the facial muscles, instantly and effectively smoothes wrinkles and creases, provides a long-term cumulative effect of skin lifting. Penetrating into the deep layers of microcollagen improves the structure and appearance of the skin, and lysine slows down the aging process.

The cream will help to get rid of facial wrinkles on the forehead, in the eyes and lips, without resorting to expensive procedures.

The cream is designed for all skin types that need enhanced regeneration and are prone to the formation of wrinkles. It gives a new impulse to the skin cells, restoring the mechanism of self-renewal. The special formula of this drug provides fast and deep penetration of the active ingredients into the tissues. 
The cream complements and enhances the effect of Beauty Essense, providing a prolonged moisturizing effect. Solves problems associated with sagging skin and pigmentation.
Indications for use: 
All signs of age-related changes, deformity of the face oval, skin damage after excessive insolation, dry, sensitive, dehydrated skin, reduced local immunity.
Active ingredients:
Pork placenta proteins, hyaluronic acid, pure water-enhancer, squalane, corn oil, argireline, matrixyl, ceramides,wild carrot root, algae extract, mandarin Blanco, Indian date.
Нанесите прижимающими движениями небольшое количество крема на кожу, начиная с проблемных участков (морщин, пигментации, воспалений), дайте впитаться, после чего распределите крем по всему лицу и шеи.
| | |
| --- | --- |
| Availability in stock | Склад Япония |
| Brand | Plathlone |
| Skin type | Антивозрастной уход |
| Volume | 30 гр |
| Weight with packaging | 110 g |
| A country | Япония |
Platlone Face Up Cream Moisturizing Lifting Cream, 30 g reviews
тут значение для EN
Categories:PLATLONE-placental hypoallergenic cosmeceuticalsКремы для лица
Customers who bought Platlone Face Up Cream Moisturizing Lifting Cream, 30 g also bought