RANDOSERU PETTCOCO Orthopedic School Satchel
RANDOSERU PETTCOCO Orthopedic School Satchel
Delivery - Japan warehouse

Авиа доставка из Японии в страны где доступно авиа сообщение.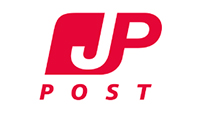 Наземная доставка (морем) из Японии
Overview
Specifications
Reviews

0

Delivery and payment
Randoseru (Randoseru) – this is a unique orthopedic school satchel created in Japan in the middle of the twentieth century.

Roomy and ergonomic, reduces the risk of scoliosis and stooping. Popular among Japanese elementary school students who face a serious academic load.
Advantages and features:

Lightness and orthopedic effect
The most important advantage of satchels Randoseru it consists in the special structure of the straps and the non-standard design of the backpack itself.
The fastening mechanism is finely adjusted and adapts to the growth of the child, which allows not only to provide maximum wearing comfort, but also to extend the period of use-up to several years!
And the ultimate goal of all these solutions is the same - to achieve an even distribution of weight and, as a result, reduce the load on the spine.
The famous orthopedic effect of Randoseru satchels has been tested by many generations of Japanese schoolchildren - the risk of developing scoliosis and stooping is reduced many times!
The back does not overheat and does not sweat

The rigid back of the backpack is equipped with anatomically shaped shock-absorbing pillows with special recesses for free air circulation. Thus, with the Randoseru backpack, the child's back will not sweat even in the heat, and he will feel as comfortable and easy as possible.
Useful "chips"
Unlike ordinary satchels, where the locks break down over time or simply "do not hold", there is simply nothing to break in the main Randoseru lock, because it uses a magnetic clasp - simple, convenient and reliable.
Another feature that many schoolchildren like is belts and carabiners, on which you can hang keychains, soft toys and any other souvenirs. Perhaps this is what will help the child to express himself within the close framework of school standards.
Environmental friendliness 

Unfortunately, many parents think, first of all, about the practicality, durability, spaciousness of the backpack and only last of all - about its environmental friendliness.
And in vain, because many textiles now use toxic dyes and synthetic fabrics that pose a serious danger when heated.
Randoseru satchels made of natural, environmentally friendly materials are completely devoid of these disadvantages. In any circumstances, they are not capable of harming the child's health in all its manifestations.
Capacity
The special shape of the Randoseru satchels is also an exceptional ergonomics of the internal space.
You will be surprised to find out how many textbooks, notebooks and other accessories fit into a compact school satchel. It is also important that its capacity is divided into several practical compartments adapted to the specific needs of children - in one of them it is convenient to carry books, in another - notebooks, and in the third - a pencil case and writing accessories.
Safety 
Special reflective elements are placed on the outer surface of the backpack, which acquire special significance in the dark.
Car drivers will probably notice a child crossing the road, even in poorly lit places, which means that the student will be safer without knowing it.
And in case of unexpected rain, a convenient raincoat case, which comes complete with a satchel, will help protect the educational accessories.
Designed for primary school children 
The recommended height of the child is from 115cm-145cm
| | |
| --- | --- |
| Availability in stock | Склад Япония |
| Brand | Coulomb |
| Colour | Розовый |
| Size | 32 × 24 × 12 m |
| Type of fastener | кронштейн |
| Weight with packaging | 1500 g |
| A country | Япония |
RANDOSERU PETTCOCO Orthopedic School Satchel reviews
RANDOSERU PETTCOCO Orthopedic School Satchel купить недорого в интернет-магазине товаров из Японии "Мирай"
Вы можете заказать RANDOSERU PETTCOCO Orthopedic School Satchel по выгодной цене в интернет-магазине «Мирай». Доставка по всему миру со склада в России или из Японии. Оформите заказ на сайте, и RANDOSERU PETTCOCO Orthopedic School Satchel отправится по указанному Вами адресу
Для всех способов доставки из Японии минимальная сумма заказа 5500 рублей.
При оформлении заказа, необходимо выбрать способ доставки из Японии, система автоматически рассчитает стоимость.
Оплата заказов со склада Японии производится, банковскими картами: VISA, MasterCard, МИР или банковский перевод на р/с организации.
Все заказы из Японии отправляются с момента подтверждения оплаты заказа.
Доставка со склада России г. Москва, осуществляется службой доставки Boxberry, PickPoint, курьером по Москве или Почтой России (1 класс или EMS).
Заказы на сумму от 10000 рублей, отправляем бесплатно Почтой РФ, 1 класс, Boxberry, PickPoint.
Возможные способы оплаты:
Оплата наличными курьеру
Банковской картой: МИР, VISA International, Mastercard Worldwide;
Оплата через Сбербанк Онлайн
Банковский перевод
Подробнее о способах оплаты и доставки RANDOSERU PETTCOCO Orthopedic School Satchel можно узнать по телефонам +7 (977) 976-27-12, +7 (800) 301-07-62 .
Categories:SchoolProducts for children