ORIHIRO Dense collagen + placenta, 120 g × 3 pcs
ORIHIRO Dense collagen + placenta, 120 g × 3 pcs
Delivery - Japan warehouse

Авиа доставка из Японии в страны где доступно авиа сообщение.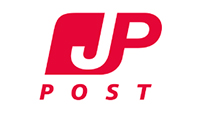 Наземная доставка (морем) из Японии
Overview
Application
Specifications
Reviews

0

Delivery and payment
The preparation for maintaining beauty and health, contains concentrated (dense) collagen*, containing 30 times more unique collagen components, pig placenta extract, proteoglycan extract mixed with vitamin C.
Dense collagen - this is a collagen containing 30 times more PO, OG (prolylhydroxyproline, hydroxyprolylglycine), which is a dipeptide unique to collagen, compared to ordinary collagen. Collagen is a protein that is present in large quantities in different tissues of the body, providing their strength. It is known that with age and under the influence of negative factors, the amount of collagen produced, which is part of the skin structure, significantly decreases, which is why the appearance of wrinkles and sagging is associated. To improve the structure of the skin, you can make up for the lack of collagen by taking medications containing collagen.
Placenta since ancient times, it has been considered an effective tool for stimulating the body's defenses and rejuvenation. Amino acids, enzymes, trace elements and unique biologically active substances, especially regulatory proteins contained in the placenta, cause its property to activate the "sleeping" cells of the adult body, which leads to their reproduction, renewal of the cellular composition, and ultimately to rejuvenation. The drug effectively fights pigmentation, wrinkles and sagging skin, it is recommended for menopause, chronic fatigue and liver diseases.Placenta extract also has antibacterial and antiviral effects.
Proteoglycan Extract - this is a protein that is a reserve for the formation of the building material of the skin. - Vitamin C plays a major role in the formation of collagen, which is important for the growth and repair of skin cells, gums, blood vessels. It improves the body's ability to absorb iron, enhances reparative processes, reduces vascular permeability, increases resistance to infections.Vitamin C is an important antioxidant that helps the body fight free radicals. It is one of the most essential vitamins for the skin and is recommended for maintaining daily beauty. In addition, vitamin C is a factor in protecting the body from the effects of stress.
Composition (4 g of powder): concentrated (dense) fish collagen 2000 mg (collagen 60000 mg e /PO, OGA conversion), pig placenta extract powder 100 mg (Placenta 1500mg equivalent), proteoglycans extract 3 mg, vitamin C 60 mg (60%).
Contraindications: individual intolerance to the components of the product. Store in a tightly closed package in a dry and cool place, avoid direct sunlight.
It is not a medicinal product. Available without a prescription. Before use, it is recommended to consult a doctor.
Рекомендуется около 4 г (1 ложка ) в день, растворив в напитках или еде (например чай, кофе, суп, йогурт, соусы).
| | |
| --- | --- |
| Назначение | Японские витамины и Бады |
| Availability in stock | Склад Япония |
| Brand | ORIHIRO |
| Admission course | На 30 дней |
| Volume | 120 г |
| Equipment | 120 г × 3 шт |
| Weight with packaging | 400 g |
| A country | Япония |
ORIHIRO Dense collagen + placenta, 120 g × 3 pcs reviews
тут значение для EN
Categories:Collagen PowderCollagen, hyaluronic acid, placenta
Customers who bought ORIHIRO Dense collagen + placenta, 120 g × 3 pcs also bought