Delivery - Japan warehouse

Авиа доставка из Японии в страны где доступно авиа сообщение.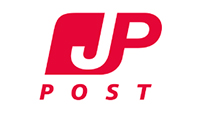 Наземная доставка (морем) из Японии
Overview
Application
Specifications
Reviews

0

Delivery and payment
Pills "Chlorella" thanks to its restorative effect, they will be an excellent addition to the usual diet for almost any person, regardless of his age, gender, type of activity, etc.
The Chlorella algae, which grows only in clean waters, is unique in that it contains a whole complex of minerals, vitamins and other useful elements that have the most beneficial effect on the human body. Iron, chlorophyll and proteins with essential amino acids, which are part of the chlorella extract, help strengthen the immune system, prevent the development of infections, stabilize the normal functioning of the digestive system, help normalize the activity of the cardiovascular apparatus and are an effective supplement in the treatment of pancreatitis.
Chlorophyll - this is the green pigment of plants, with which they absorb the energy of sunlight and carry out photosynthesis. Chlorophyll strengthens cell membranes, promotes the formation of connective tissues, which helps in the healing of erosions and wounds. Chlorophyll enhances the immune function of the body, accelerating phagocytosis. Chlorophyll contains vitamin K, which allows it to be used for the prevention of urolithiasis, since it inhibits the formation of calcium oxalate crystals in the urine. Chlorophyll removes toxins from the body, and also acts as a weak diuretic. Chlorophyll is recommended for people who receive little sunlight: office workers and those who live permanently in large cities.
The undoubted advantage of a food additive "Chlorella" - this is not only a high concentration of algae extract, but also its special processing by fermentation, which contributes to the easy and most complete assimilation by the body of all the useful elements of the drug.
In the production of dietary supplements, chlorella is used, cultivated in especially hygienic conditions.
Within a short time after starting taking the drug, you will be able to feel the results: excellent health, no digestive problems, elimination of the consequences of stress and fatigue and a strong immune system. Regular use of this drug will allow you to completely forget about health problems and the existence of such a phenomenon as early aging.
Indications: It is recommended as a dietary supplement, an additional source of soluble dietary fiber and beta-carotene. Contains chlorophyll.
Composition per 100 g: chlorophyll 1500~3000 mg (chlorella powder 15-25%, 78% digestibility of chlorella protein), 7~17 g of soluble dietary fiber, vitamin B2-4~9 mg, iron 10~45 mg.
Contraindications: Individual intolerance to the components of the product, pregnancy and lactation.
Consult a doctor before use.
Storage conditions: in a dry place, protected from light and inaccessible to children, at a temperature not exceeding 25°C.
It is not treated with a medicinal product.
По 30-40 таблеток в день, принимать во время или после еды, запивая водой.
| | |
| --- | --- |
| Назначение | Японские витамины и Бады |
| Availability in stock | Склад Япония |
| Brand | ORIHIRO |
| Admission course | На 30 дней |
| Tablets in a package | 900 |
| Weight with packaging | 200 g |
| A country | Япония |
ORIHIRO Chlorella, 900 tab reviews
ORIHIRO Chlorella, 900 tab купить недорого в интернет-магазине товаров из Японии "Мирай"
Вы можете заказать ORIHIRO Chlorella, 900 tab по выгодной цене в интернет-магазине «Мирай». Доставка по всему миру со склада в России или из Японии. Оформите заказ на сайте, и ORIHIRO Chlorella, 900 tab отправится по указанному Вами адресу
Для всех способов доставки из Японии минимальная сумма заказа 5500 рублей.
При оформлении заказа, необходимо выбрать способ доставки из Японии, система автоматически рассчитает стоимость.
Оплата заказов со склада Японии производится, банковскими картами: VISA, MasterCard, МИР или банковский перевод на р/с организации.
Все заказы из Японии отправляются с момента подтверждения оплаты заказа.
Доставка со склада России г. Москва, осуществляется службой доставки Boxberry, PickPoint, курьером по Москве или Почтой России (1 класс или EMS).
Заказы на сумму от 10000 рублей, отправляем бесплатно Почтой РФ, 1 класс, Boxberry, PickPoint.
Возможные способы оплаты:
Оплата наличными курьеру
Банковской картой: МИР, VISA International, Mastercard Worldwide;
Оплата через Сбербанк Онлайн
Банковский перевод
Подробнее о способах оплаты и доставки ORIHIRO Chlorella, 900 tab можно узнать по телефонам +7 (977) 976-27-12, +7 (800) 301-07-62 .
Customers who bought ORIHIRO Chlorella, 900 tab also bought