ORIHIRO Glucosamine with chondroitin and collagen, 900 tab x 2 pcs
ORIHIRO Glucosamine with chondroitin and collagen, 900 tab x 2 pcs
Delivery - Japan warehouse

Авиа доставка из Японии в страны где доступно авиа сообщение.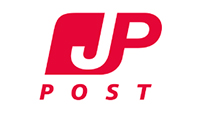 Наземная доставка (морем) из Японии
Overview
Application
Specifications
Reviews

0

Delivery and payment
A complex dietary supplement contains glucosamine the highest degree of purification, chondroitin, type II collagen, hyaluronic acid, vitamins and minerals - the perfect combination to support the health of the joints and the whole body. The daily dose of the supplement contains glucosamine 1500 mg, chondroitin and collagen, hyaluronic acid, soy isoflavones, calcium, magnesium, zinc, vitamins B1, B6, D, K2, folic acid. This dietary supplement uses the highest quality glucosamine produced in Japan, produced using an original technology that ensures maximum purity of the product and its better solubility in water, and therefore is better absorbed by the body. After initial purification and recrystallization, glucosamine is recycled, after which the solubility of glucosamine crystals increases, and its specific smell decreases.
Chondroitin and glucosamine are substances that form the structure of healthy joint cartilage. In osteoarthritis, the use of chondroitin significantly slows down the development of the disease, improves joint mobility and reduces pain. Glucosamine effectively eliminates pain and reduces inflammation and swelling of the joints without any side effects. Glucosamine also plays an important role in the repair of connective and cartilage tissues. Type II collagen is the main structural component of articular cartilage.
Composition of 10 tablets weighing 2.5 g: glucosamine 1500 mg, shark cartilage extract (containing chondroitin) 100 mg, collagen hydrolysate (from pork) 100 mg, chicken cartilage extract 10 mg (containing type II collagen), low molecular weight hyaluronic acid 1 mg, soy germ extract 25 mg (content of aglycone isoflavones 1.6 mg), calcium 50 mg, magnesium 30 mg, zinc 1 mg, vitamin B1 1 mg, vitamin B6 2.5 mg, vitamin D 1.25 md, vitamin K2 20 mcg, folic acid 250 g.
The course is 2-3 months.

It is contraindicated in case of individual intolerance to the components of the drug.
It is not a medicinal product!
По 10 таблеток в день, принимать во время или после еды, разделив по приемам пищи.
Запивать водой.
| | |
| --- | --- |
| Назначение | Японские витамины и Бады |
| Availability in stock | Склад Япония |
| Brand | ORIHIRO |
| Admission course | На 90 дней (180 дней) |
| Equipment | 900 таб. x 2 штуки |
| Weight with packaging | 1080 g |
| A country | Япония |
ORIHIRO Glucosamine with chondroitin and collagen, 900 tab x 2 pcs reviews
тут значение для EN
Categories:Japanese dietary supplements for joints. Arthritis /JointsJapanese GlucosamineGlucosamine
Tags:collagenglucosaminechondroitin sulfateOrihiroглюкозамин сульфат
Customers who bought ORIHIRO Glucosamine with chondroitin and collagen, 900 tab x 2 pcs also bought