ORIHIRO Amino Body Diet Amino Acids BCAA, 300 tablets x 3 pcs
ORIHIRO Amino Body Diet Amino Acids BCAA, 300 tablets x 3 pcs
Delivery - Japan warehouse

Авиа доставка из Японии в страны где доступно авиа сообщение.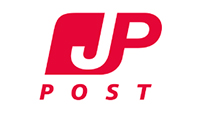 Наземная доставка (морем) из Японии
Overview
Application
Specifications
Reviews

0

Delivery and payment
Amino Body Diet the complex accelerates metabolism, promotes the burning of subcutaneous fat and helps to improve the condition of muscle tissue. The metabolism is normalized, the body becomes perfect in a short time.
The complex is based on soy peptides and proteins. It contains a well-balanced set of 20 types of amino acids, 8 of which are essential and should come from food or supplements. The complex also contains 4 B vitamins (B1, B2, B5 and B6), which improve the action of amino acids and BCAA.
BCAA amino acids with branched side chains (leucine, isoleucine and valine), which are essential, i.e. they cannot be synthesized by the body and must come from food. The main sources of BCAA are foods containing complete protein, such as meat, poultry, fish, eggs and dairy products.
With age, the human metabolism slows down and the fat coming with the products tends to accumulate. Amino acids help to accelerate the metabolism in the body and promote the burning of fats and carbohydrates. For optimal effectiveness, it is recommended to use it before training or other physical activities or during meals.
The mass of muscle protein consists of about 30% of valine, leucine and isoleucine. To meet the increased need for BCAA during exercise, the body destroys muscle tissue and produces additional BCAA. 
By adding BCAAs to the diet, you can provide the necessary building materials for alanine and glutamine, as well as preserve muscle tissue. It is these three amino acids that must necessarily be present in the body in order for muscle cells to grow. If any of them is not enough, it will lead to a decrease in muscle mass. The use of these amino acids really stimulates the formation of new muscle tissue and slows down the destruction of existing ones, normalizes the processes of fat metabolism, accelerates the burning of subcutaneous fat and improves metabolism.
Composition in 12 pieces (3.6 g): vitamin B1 - 0.9 mg., vitamin B2 - 1.1 mg., vitamin B6 - 0.9 mg., pantothenic acid - 5 mg., arginine - 310 mg., lysine - 158 mg., histidine - 49 mg., phenylalanine - 97 mg., tyrosine - 69 mg., leucine - 223 mg., isoleucine - 122 mg., methionine - 72 mg., valine - 123 mg., alanine - 114 mg., glycine - 79 mg., proline - 135 mg., glutamine+glutamic acid - 378 mg., serine - 98 mg., threonine - 71 mg., aspartic acid+asparagine - 222 mg., tryptophan - 26 mg., cystine - 24 mg.
Ingredients: fermented soy peptides, purified soy protein, maltose, vegetable oil, starch, arginine, sucrose esters, lysine, methionine, proline, alanine, valine, leucine, isoleucine, pantothenate calcium, vitamins B2, B1, B6.
Contraindications: allergy to the components of dietary supplements, individual intolerance. Do not exceed the recommended intake dose. It is not recommended for pregnant women, women during lactation and children. If you experience any ailments or allergies, immediately stop using the drug.
It is not a medicinal product, consult a doctor before using it.
по 12 таблеток в день, запивать водой. Максимальная суточная доза 12 шт.
| | |
| --- | --- |
| Availability in stock | Склад Япония |
| Brand | ORIHIRO |
| Tablets in a package | 300 |
| Equipment | 3 упаковки по 300 таблеток |
| Weight with packaging | 600 g |
| A country | Япония |
ORIHIRO Amino Body Diet Amino Acids BCAA, 300 tablets x 3 pcs reviews
тут значение для EN
Categories:Japanese dietary supplements for sports and weight loss (diets)Complexes for weight lossDiet
Customers who bought ORIHIRO Amino Body Diet Amino Acids BCAA, 300 tablets x 3 pcs also bought