NOGUCHI Squalene In a Premium Сквален Premium, 150 капсул x 2 as
NOGUCHI Squalene In a Premium Сквален Premium, 150 капсул x 2 as
Delivery - Japan warehouse

Авиа доставка из Японии в страны где доступно авиа сообщение.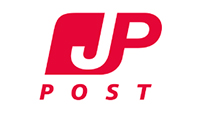 Наземная доставка (морем) из Японии
Overview
Application
Specifications
Reviews

0

Delivery and payment
Company Noguchi produced a premium supplement-shark liver oil W Premium containing squalene 1800 mg and 300 mg of purified deep-sea shark liver oil containing DAGE (diacylglyceryl ether).

It is recommended for those who care about beauty and health every day.
This substance was first discovered at the beginning of the XX century (in 1906) by the Japanese scientist Mitsumoro Tsujimoto. By special methods, squalene was isolated from the shark's liver, from which it got its name.
Biochemists call it a special compound, a natural unsaturated hydrocarbon. This hydrocarbon has many abilities, with the help of which it can have a positive effect on the functionality of the human body.
In 1931, the Swiss professor Klaur proved that shark squalene does not have 12 hydrogen atoms. This prevents him from reaching a stable state. Therefore, this hydrocarbon captures them from any sources available to it. More often, squalene reacts with water, since this liquid is the most common source of oxygen. For sharks that are located at a decent sea depth, squalene helps to survive in conditions of low oxygen content (hypoxia). It saturates their tissues and organs with this component.
Useful properties of the substance:

it has a unique ability to regenerate cells, saturate them with oxygen;
slows down the aging process, that is, acts as a powerful antioxidant;
supports the body's water balance, moisturizes the skin;
increases immunity (has an immunostimulating, bactericidal, detoxifying and anti-inflammatory effect).
The natural remedy increases the body's resistance to the appearance of cancer cells, perfectly cleanses blood vessels, normalizes the work of the kidneys and gastrointestinal tract. The drug prevents the deposition of cholesterol, normalizes the work of cells.
The main advantage of Squalene is the inclusion of the substance alkylglycerol (AKG) in its composition. The substance activates the body's protective barriers – the immune system, blocks the formation of cancer cells that form and nourish tumors, thereby contributing to their disappearance.
Positive effects of the application:
* Suppression of tumors and cancer cells.
* Reducing the effects of side effects during chemotherapy.
* Normalization of cells after radiation exposure.
* Antioxidant effect.
* Prevention of diabetes mellitus.
* Removal of toxins and slags.
* Slowing down of atherosclerosis.
* Adjustment of blood pressure.
* Reducing the likelihood of heart attacks.
* Reduction of joint pain.
* Activation of the body in case of permanent fatigue.
* Strengthening the immune system.
* Regeneration of wounds, eczema, psoriasis.
* Improve the appearance of the skin, the growth of nails and hair.
* Reducing the amount of cholesterol.
* Improved vision.
Composition (for 5 tablets 3000 mg): 100 % Squalene - 1800 mg; DAGE - containing refined deep-sea shark liver oil: 300 mg.
Energy: 22.1 kcal
Protein: 0.63 g
Lipid: 2.09 g
Carbohydrate: 0.19 g
Sodium: 0.06 mg
Safety precautions:
The drug should not be used in case of allergic reactions to its components. It should be stored in a dark place at an average air temperature.
It is not a medicinal product. Consult your doctor before use.

Принимать по 5 капсул в день, запивая водой.
| | |
| --- | --- |
| Availability in stock | Склад Япония |
| Brand | Noguchi Medical Research Institute |
| Admission course | На 60 дней |
| Tablets in a package | 150 |
| Equipment | 150 капсул х 2 шт |
| Weight with packaging | 600 g |
| A country | Япония |
NOGUCHI Squalene In a Premium Сквален Premium, 150 капсул x 2 as reviews
NOGUCHI Squalene In a Premium Сквален Premium, 150 капсул x 2 as купить недорого в интернет-магазине товаров из Японии "Мирай"
Вы можете заказать NOGUCHI Squalene In a Premium Сквален Premium, 150 капсул x 2 as по выгодной цене в интернет-магазине «Мирай». Доставка по всему миру со склада в России или из Японии. Оформите заказ на сайте, и NOGUCHI Squalene In a Premium Сквален Premium, 150 капсул x 2 as отправится по указанному Вами адресу
Для всех способов доставки из Японии минимальная сумма заказа 5500 рублей.
При оформлении заказа, необходимо выбрать способ доставки из Японии, система автоматически рассчитает стоимость.
Оплата заказов со склада Японии производится, банковскими картами: VISA, MasterCard, МИР или банковский перевод на р/с организации.
Все заказы из Японии отправляются с момента подтверждения оплаты заказа.
Доставка со склада России г. Москва, осуществляется службой доставки Boxberry, PickPoint, курьером по Москве или Почтой России (1 класс или EMS).
Заказы на сумму от 10000 рублей, отправляем бесплатно Почтой РФ, 1 класс, Boxberry, PickPoint.
Возможные способы оплаты:
Оплата наличными курьеру
Банковской картой: МИР, VISA International, Mastercard Worldwide;
Оплата через Сбербанк Онлайн
Банковский перевод
Подробнее о способах оплаты и доставки NOGUCHI Squalene In a Premium Сквален Premium, 150 капсул x 2 as можно узнать по телефонам +7 (977) 976-27-12, +7 (800) 301-07-62 .
Categories:ImmunityShark squalenePrevention of oncologyNOGUCHISqualene, Omega 3
Tags:Squalane OilNoguchi
Customers who bought NOGUCHI Squalene In a Premium Сквален Premium, 150 капсул x 2 as also bought