Noguchi Liver Extract & Turmeric Repair, 90 tab х 2 pcs
Noguchi Liver Extract & Turmeric Repair, 90 tab х 2 pcs
Delivery - Japan warehouse

Авиа доставка из Японии в страны где доступно авиа сообщение.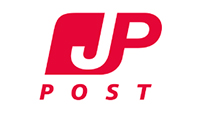 Наземная доставка (морем) из Японии
Overview
Application
Specifications
Reviews

0

Delivery and payment
Noguchi Liver Extract & Turmeric Liver Repair Complex with Turmeric – natural hepatoprotector for detoxification and protection of the liver from the negative effects of toxic substances and medications.
It is especially recommended for alcohol lovers, when abusing fatty and heavy food for digestion.
The composition of the drug includes pork liver extract, turmeric extract, black turmeric extract, zinc - in a complex having a powerful therapeutic effect.
Liver Extract (hydrolysate of pork liver) it is hydrolyzed by adding a digestive enzyme (proteolytic enzyme) to facilitate digestion and absorption by the liver.
It is recommended as a natural remedy for the treatment of chronic liver diseases, improving liver function and preventing liver damage. Animal tests indicate that it is able to increase the number of liver cells. Liver Extract It is also used to increase vitality, strength and endurance, detoxify the body and overcome chemical dependence.
Liver Extract contains vitamin B12, folic acid and iron, as a natural iron-containing supplement or as a remedy for various liver problems. Scientific studies involving humans show that liver extract can actually contribute to an increase in iron levels, as well as the number of red blood cells. It is also effective, for example, to improve liver function, treat allergies and chronic fatigue syndrome.
Properties of turmeric:
it has an antioxidant effect;
strengthens the body's defenses;
normalizes metabolic processes;
increases liver function;
normalizes bile-forming and choleretic processes;
eliminates intestinal pain and flatulence;
improves the work of the gastrointestinal tract;
reduces the level of harmful cholesterol in the blood;
reduces intoxication of the body;
accelerates the recovery of the body after exertion.
Zinc in the human body, it promotes the normal course of bone tissue development processes, stimulates cell growth and division, tissue regeneration, reproductive function, and brain development.
Composition: starch syrup with a reduced maltose content (made in Japan), liver extract powder (pig liver enzyme decomposition product, dextrin), turmeric extract powder, black turmeric, zinc-containing yeast, yeast, yeast extract, yeast extract /cellulose, HPMC, Stearic acid Ca, silicon dioxide.
The content of active components (3 tables): liver extract 100mg, curcumin 40 mg.
Nutritional value (3 tables): energy 2,9 kcal, proteins 0,01 g, lipids 0,02 g, carbohydrates 0,58 g, sodium 0.0007 g.
Contraindications: Allergy to components, individual intolerance.
It is not a medicinal product. Consult your doctor before use.
Принимать по 3 таблетки в день во время приема пищи.
| | |
| --- | --- |
| Назначение | Японские витамины и Бады |
| Availability in stock | Склад Япония |
| Brand | Noguchi Medical Research Institute |
| Admission course | На 60 дней |
| Equipment | 90 табл х 2 шт |
| Weight with packaging | 300 g |
| A country | Япония |
Noguchi Liver Extract & Turmeric Repair, 90 tab х 2 pcs reviews
тут значение для EN