NOGUCHI Kida DX Joint Cream Glucosamine + MSM + Emu Oil, 200 g
NOGUCHI Kida DX Joint Cream Glucosamine + MSM + Emu Oil, 200 g
Delivery - Japan warehouse

Авиа доставка из Японии в страны где доступно авиа сообщение.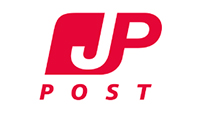 Наземная доставка (морем) из Японии
Overview
Application
Specifications
Reviews

1

Delivery and payment
The Noguchi Institute for the first time released a remedy in the form of a cream. Its complex includes glucosamine + MSM (MSM) + Emu oil. The cream is a very effective tool in the treatment of osteoarthritis and arthrosis, as well as in the fight against pain in the muscles. Emu oil provides deep penetration and better absorption of the active components of the cream.
Features
Relieves pain in joints and muscles;
Restores erased articular cartilage, maintains their condition;
High efficiency in the treatment of osteoarthritis and arthrosis;
It has an anti-inflammatory effect, helps to recover from injuries and training;
Improves blood circulation and accelerates metabolism;
High sulfur content has an effective effect on the body as a whole;
The cream is odorless and after absorption does not remain sticky on the skin;
It is very convenient for those people who have a weak stomach and who are not recommended to take medications.

Active ingredients of the cream:

Glucosamine - The main component of cartilage tissue, which serves as an important shock-absorbing and shock-absorbing material for joints.
It is also one of the main substances in the synovial fluid, which lubricates and provides nutrients to the joint tissues.
MSM (methylsulfonylmethane, MSM)- A natural form of organic sulfur found in all living organisms.
Sulfur is part of the proteins that form joints, muscles, ligaments and bones. The effectiveness of MSM is the highest in the treatment of inflammatory diseases of the joints, and in combination with Glucosamine increases the result in the fight against osteoarthritis. It helps to quickly recover from injuries, training and keep muscles from destruction.
EMU Oil - A natural remedy obtained by refining the fat of Emu poultry. Australian aborigines use the fat of this bird for injuries and as an anti-inflammatory agent. EMU oil includes oleic acid, saturated fatty acids and vitamin E. It is very well absorbed and is used as a skin care product and as a massage oil.
Composition: water, dimethylsulfone (MSM – methyl-sulfonyl-methane-(sulfur) is a product of organic origin), glycerin, stearalconium chloride, emu poultry fat, cetyl alcohol, glucosamine, tocopherol, triglyceryl (caprylic acid/capric acid), glyceryl stearate, rosemary extract, EDTA (ethylenediaminetetraacetic acid), citric acid, phenoxyethanol, methylisothiazolinone.
Warning: do not use on the mucous membrane, open wounds, on the inflammatory part of the body; if it does not fit your skin; when anomalies appear during use, such as redness, swelling, itching, irritation, etc. If symptoms occur, it is recommended to consult a dermatologist.
It is not a medicinal product. Ask your doctor about contraindications and side effects!
Нанести необходимое количество на пораженные участки и втирать массирующими движениями.
| | |
| --- | --- |
| Availability in stock | Склад Япония |
| Brand | Noguchi Medical Research Institute |
| Size | 88 × 88 × 69 mm |
| Volume | 200 гр |
| Weight with packaging | 300 g |
| A country | Япония |
NOGUCHI Kida DX Joint Cream Glucosamine + MSM + Emu Oil, 200 g reviews
Average customer rating:(1)5.00 out of 5 stars
тут значение для EN
Categories:Gels, pain patchesNOGUCHI
Customers who bought NOGUCHI Kida DX Joint Cream Glucosamine + MSM + Emu Oil, 200 g also bought