Delivery - Japan warehouse

Авиа доставка из Японии в страны где доступно авиа сообщение.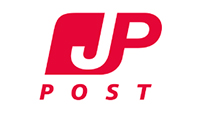 Наземная доставка (морем) из Японии
Overview
Application
Specifications
Reviews

0

Delivery and payment
It is a natural nutritional support for joints, cartilage and connective tissues, muscles, ligaments, nails, hair and skin, as well as in the implementation of other body functions. A good complex of chondroprotectors provides the effect of accumulation due to a long course.
The composition of the supplement includes: glucosamine (shrimp and crab origin), shark cartilage extract (contains chondroitin), collagen (pork origin), hyaluronic acid and ginger powder.
Chondroprotectors (glucosamine, chondroitin, collagen, hyaluronic acid) these are drugs that promote the regeneration (restoration) of cartilage tissue, nourish this tissue and slow down its painful destruction.
Long-term studies have shown a high regenerating ability of chondroprotectors.Their effect on the body begins to manifest itself only 3 months after the start of treatment, and only after six months a stable effect is created. Despite the long-term use, chondroprotectors are usually well tolerated, without side effects.
Glucosamine and chondroitin sulfate take part in the synthesis of connective tissue, helping to prevent the processes of cartilage destruction and stimulating tissue regeneration.
The introduction of exogenous glucosamine enhances the production of the cartilage matrix and provides non-specific protection against chemical damage to the cartilage. Glucosamine in the form of a sulfate salt is a precursor of hexosamine, and the sulfate anion is necessary for the synthesis of glycosaminoglycans. Another possible function of glucosamine is to protect damaged cartilage from metabolic destruction caused by NSAIDs and corticosteroids, as well as its own moderate anti-inflammatory effect.
Chondroitin sulfate, regardless of whether it is absorbed in an intact form or as separate components, serves as an additional substrate for the formation of a healthy cartilage matrix. It stimulates the formation of hyaluronic acid, the synthesis of proteoglycans and type II collagen, and also protects hyaluronic acid from enzymatic cleavage (by suppressing the activity of hyaluronidase) and from the damaging effects of free radicals; supports the viscosity of synovial fluid, stimulates the mechanisms of cartilage repair and suppresses the activity of those enzymes that cleave cartilage (elastase, hyaluronidase).
In the treatment of osteoarthritis, it relieves the symptoms of the disease and reduces the need for NSAIDs.
Chondroitin sulfate and collagen are designed not only to help the joints – they stimulate the formation of their own collagen in the connective tissues, which means that they smooth the skin and make it elastic. Ginger root powder, which is part of the supplement, has a positive effect on joint mobility.
Composition: glucosamine (of shrimp and crab origin) - 1500 mg, shark cartilage extract (contains chondroitin sulfate) - 125 mg, collagen (of pork origin) - 100 mg, hyaluronic acid-4 mg, ginger powder-100 mg.
It is recommended for the correction of bone, cartilage and connective tissue metabolism.
Contraindications to use: hypersensitivity; phenylketonuria.
The recommended course of treatment is 2-3 months. For various forms of periodontal disease – at least 3 months. Improvement of the condition
it is observed 2 weeks after the start of taking the supplement.
Storage conditions In a dry place, at a temperature not exceeding 25 °C.
It is not a medicinal product. Consult your doctor before use.
Принимать по 10 таблеток в день во время или после еды, разделив по приемам пищи. Запивать водой.
| | |
| --- | --- |
| Назначение | Японские витамины и Бады |
| Availability in stock | Склад Япония |
| Brand | Noguchi Medical Research Institute |
| Admission course | На 70 дней |
| Size | 15 × 15 × 8.1 cm |
| Tablets in a package | 700 |
| Weight with packaging | 700 g |
| A country | Япония |
NOGUCHI Glucosamine and chondroitin, 700 табл reviews
NOGUCHI Glucosamine and chondroitin, 700 табл купить недорого в интернет-магазине товаров из Японии "Мирай"
Вы можете заказать NOGUCHI Glucosamine and chondroitin, 700 табл по выгодной цене в интернет-магазине «Мирай». Доставка по всему миру со склада в России или из Японии. Оформите заказ на сайте, и NOGUCHI Glucosamine and chondroitin, 700 табл отправится по указанному Вами адресу
Для всех способов доставки из Японии минимальная сумма заказа 5500 рублей.
При оформлении заказа, необходимо выбрать способ доставки из Японии, система автоматически рассчитает стоимость.
Оплата заказов со склада Японии производится, банковскими картами: VISA, MasterCard, МИР или банковский перевод на р/с организации.
Все заказы из Японии отправляются с момента подтверждения оплаты заказа.
Доставка со склада России г. Москва, осуществляется службой доставки Boxberry, PickPoint, курьером по Москве или Почтой России (1 класс или EMS).
Заказы на сумму от 10000 рублей, отправляем бесплатно Почтой РФ, 1 класс, Boxberry, PickPoint.
Возможные способы оплаты:
Оплата наличными курьеру
Банковской картой: МИР, VISA International, Mastercard Worldwide;
Оплата через Сбербанк Онлайн
Банковский перевод
Подробнее о способах оплаты и доставки NOGUCHI Glucosamine and chondroitin, 700 табл можно узнать по телефонам +7 (977) 976-27-12, +7 (800) 301-07-62 .
Categories:Japanese GlucosamineNOGUCHI
Customers who bought NOGUCHI Glucosamine and chondroitin, 700 табл also bought