MTG ReFa FINE BUBBLE Micro Bubble Shower Head
MTG ReFa FINE BUBBLE Micro Bubble Shower Head
Доставка - склад Япония

Авиа доставка из Японии в страны где доступно авиа сообщение.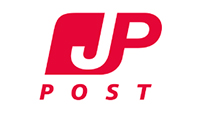 Наземная доставка (морем) из Японии
Overview
Применение
Characteristics
Reviews

0

Доставка и оплата
MTG ReFa FINE BUBBLE micro BUBBLE shower head from the company REFA, has developed a completely new type of shower head. Hydrophobic interaction is the cleansing mechanism of Fine Bubble technology.
The SPA nozzle is designed to maintain the elasticity of the skin and make the hair silky! 
The unique Bubble shower is designed for relaxation and comfort. 
Micro-bubbles with a unique cleaning mechanism that are much smaller than the usual bubbles that you see in your daily life.
This is a cosmetic therapeutic shower, which uses a sphere that generates countless small bubbles, called micro-bubbles, of which there are more than 10 million units.
Microbubbles usually refer to bubbles with a diameter of several microns to tens of microns. They have unique properties and are used in various fields.
Features of the REFA nozzle: 
The original spiral cavitation. 
The spiral cavitation structure provides an amazing output of Fine Bubbles. The nozzle creates about 22,000 small bubbles (in 30 seconds), which are said to increase the specific effect as the number increases.
The spiral cavitation structure instantly generates a lot of small bubbles. The more small bubbles, the more effectively they clean and soothe the skin.
A shallow bubble shower. 
The hydrophobic interaction of small bubbles has a special cleaning ability that gently removes dirt. Every time you take a bath, ultra-gentle micro-bubbles penetrate deeply into the pores and remove dirt from the scalp and other hard-to-reach places.
The size and number of shower holes are designed to provide an ultra-soft jet of water that is gentle on the skin and hair.
A silky bath. 
A warm and relaxing cosmetic procedure for the whole body.
Place the Fine Bubble shower head in the tub to create a soft milky white bath.
Immerse yourself in many small bubbles, you will feel as if you are immersed in a serum to warm and cleanse your body, the whole body is moisturized.
A large number of small bubbles gently envelops the skin and warms the body, relaxes, relieves muscle fatigue, calms the nervous system, improves mood, stimulates the circulatory system. After such a bath, you will certainly feel a surge of good mood.
Approximately 40% water saving: 
The Fine Bubble shower head saves more water than a regular shower head and can save up to 40% of water costs.
If hot water is difficult to bleach, move the bubble regulator at the bottom of the shower panel from F. B. 1 (center) to F. B. 2 (right).
Fill the bath Fine Bubbles to deeply cleanse the entire body in a luxurious, silky soft warmth and comfort.
Let science give you a completely new experience in skin care.
Product History:
Japanese innovation-Small bubbles.
The technology of small bubbles began in Japan and has since been improved by the efforts of several Japanese engineers and researchers, and each breakthrough has become the basis for the next. To make this technology available worldwide and create an international standard, the Association of Manufacturers of High-quality Bubbles (FBIA) was founded. ReFa FINE BUBBLE collaborates with FBIA to collect evidence to support their theories and promote the technology of small bubbles. Developing products that maximize the potential of small bubble technology, while providing health and beauty benefits to people around the world.
Переключатель Fine Bubble ON / OFF
Имеет функцию управления пузырьками, которая позволяет включать и выключать мелкие пузырьки, а также регулировать силу потока воды, просто поворачивая диск.
| | |
| --- | --- |
| Availability in stock | Склад Япония |
| Brand | MTG |
| Size | 84 × 244 × 136 mm |
| Device weight | 340 г |
| Technology | ​Тип винтового захвата: G1 / 2​ |
| Guarantee | 1 год |
| Equipment | Адаптер K (KVK), адаптер M (MYM), адаптер G (Gaster), маскирующее кольцо, резиновую прокладку (Fine), руководство по эксплуатации, руководство по установке, гарантийный талон. |
| Material | Нержавеющая сталь, ABS, Полиацеталь |
| Weight with packaging | 1500 g |
| A country | Япония |
MTG ReFa FINE BUBBLE Micro Bubble Shower Head reviews
MTG ReFa FINE BUBBLE Micro Bubble Shower Head купить недорого в интернет-магазине товаров из Японии "Мирай"
Вы можете заказать MTG ReFa FINE BUBBLE Micro Bubble Shower Head по выгодной цене в интернет-магазине «Мирай». Доставка по всему миру со склада в России или из Японии. Оформите заказ на сайте, и MTG ReFa FINE BUBBLE Micro Bubble Shower Head отправится по указанному Вами адресу
Для всех способов доставки из Японии минимальная сумма заказа 5500 рублей.
При оформлении заказа, необходимо выбрать способ доставки из Японии, система автоматически рассчитает стоимость.
Оплата заказов со склада Японии производится, банковскими картами: VISA, MasterCard, МИР или банковский перевод на р/с организации.
Все заказы из Японии отправляются с момента подтверждения оплаты заказа.
Доставка со склада России г. Москва, осуществляется службой доставки Boxberry, PickPoint, курьером по Москве или Почтой России (1 класс или EMS).
Заказы на сумму от 10000 рублей, отправляем бесплатно Почтой РФ, 1 класс, Boxberry, PickPoint.
Возможные способы оплаты:
Оплата наличными курьеру
Банковской картой: МИР, VISA International, Mastercard Worldwide;
Оплата через Сбербанк Онлайн
Банковский перевод
Подробнее о способах оплаты и доставки MTG ReFa FINE BUBBLE Micro Bubble Shower Head можно узнать по телефонам +7 (977) 976-27-12, +7 (800) 301-07-62 .
Categories:ReFa MassagersBody careShower headsHair CareHair Appliances
Customers who bought MTG ReFa FINE BUBBLE Micro Bubble Shower Head also bought