RAISE Eye Bag Lift Massage gel against bags under the eyes, 8 ml
RAISE Eye Bag Lift Massage gel against bags under the eyes, 8 ml
Delivery - Japan warehouse

Авиа доставка из Японии в страны где доступно авиа сообщение.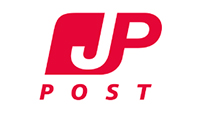 Наземная доставка (морем) из Японии
Overview
Application
Specifications
Reviews

0

Delivery and payment
RAISE Eye Bag Lift Massage gel against bags under the eyes prevents the formation of puffiness and dark circles under the eyes, reduces the depth of wrinkles, increases the elasticity of the skin.
The gel contains stem cell extract containing a large amount of fibronectin, an intercellular substance that improves the reproduction of its own collagen and elastin.
Stem cell extract penetrates the protective barrier of the skin and triggers skin regeneration and cellular repair. Stem cells prevent the aging of the skin around the eyes, enhance the production of collagen and elastin, increase the elasticity and elasticity of the eyelid skin.
The gel contains 5% of the active ingredient Eyeliss (this is the maximum concentration in the industry, usually 3% is used in cosmetics).

Eyeliss is a patented ingredient that is used to reduce bags and dark circles under the eyes. It consists of a complex of plant extracts and peptides that help the skin to improve elasticity and improve blood flow. Eyeliss stimulates cellular metabolism, which leads to rejuvenation. It has been proven to increase lymph flow, reduce swelling and inflammation, and strengthen capillaries under the eyes.
Eyeliss is a mixture of three ingredients peptides and hesperidin. When used 2 times a day in tests, it reduced the severity of bags under the eyes by 65%, and after 56 days — by 70%.
Ingredients for giving elasticity:
Hesperidin Methyl Chalcone (Hesperidin Methyl Chalcone) - a peptide that strengthens the capillaries surrounding the eyes, as well as improves the drainage of fluid formed in the area around the eyes.
Valyl-tryptophan dipeptide - a peptide that stimulates lymphatic circulation under the eyes. This allows you to safely remove fluid, reduce the appearance of puffiness with regular use.
Pal-GQPR Lipopeptide - an ingredient that improves the turgor and elasticity of the skin around the eyes, strengthens the skin and smoothes wrinkles.
The gel is packed in a felt-tip pen case. When pressed on the back, it comes to the surface with cool metal balls.
It has a light texture of a transparent gel.
The gel can be used as a basic eye care or as an additional tool when you need to refresh your eyes — for example, in the morning after sleep or before an important exit.
Composition: water, BG, silicic acid (AI/Mg), human stem cell extract, palmitoyl tetrapeptide-7, dipeptide-2, stearet-20, hesperidin methylchalcone, xanthan gum, glycerin (citric acid /lactic acid) /linoleic acid /oleic acid) glyceryl, olive oil, polysorbate 60, 1,2-hexanediol, caprylyl glycol, tropolone, methylparaben.
Наносить ее на чистую кожу после умывания, дождаться впитывания и после этого нанести увлажняющий уход.
При нажатии на заднюю часть футляра гель поступает на поверхность с прохладными металлическими шариками.
Наносите и одновременно массируйте область вокруг глаз легкими круговыми движениями, не растягивая кожу.
| | |
| --- | --- |
| Назначение | Уход за лицом |
| Availability in stock | Склад Япония |
| Brand | RAISE |
| Volume | 8 ml |
| Skin type | Для всех типов, Сухая, обезвоженная, Антивозрастной уход |
| Weight with packaging | 50 g |
| A country | Япония |
RAISE Eye Bag Lift Massage gel against bags under the eyes, 8 ml reviews
тут значение для EN
Tags:гель для глазRaise