Raise Essence In Cleansing Facial gel, 200 ml
Raise Essence In Cleansing Facial gel, 200 ml
Delivery - Japan warehouse

Авиа доставка из Японии в страны где доступно авиа сообщение.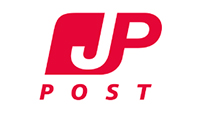 Наземная доставка (морем) из Японии
Overview
Application
Specifications
Reviews

0

Delivery and payment
Raise Essence In Cleansing Cleansing gel for the face cleanses the skin, removes makeup, gives the skin a feeling of softness and tightness.
The universal gel tones and soothes the skin, prepares the skin for the effects of serum and moisturizer.
It can also act as a cleansing mask.
As part of Raise Essence In Cleansing contains active ingredients:
horse placenta extract – it has high compatibility with human skin cells, which ensures high and fast efficiency from the use of cosmetics. It has a general rejuvenating and soothing effect on the skin of the face, prevents pigmentation and provides the skin with radiance;
coenzyme Q10 - evens skin tone, reduces UV damage, moisturizes the skin;
capsule collagen - low molecular weight collagen with an average molecular weight of about 3000mg. It makes the skin elastic and fills it from the inside;
FGF, EGF peptides - help skin regeneration, activate the production of natural collagen and elastin, have a quick lifting effect;
hyaluronic acid – promotes the retention of moisture in the intercellular space, maintains the elasticity, elasticity and smoothness of the skin at the tissue level;
alpha-arbutinic acid – suppresses the production of melanin, whitens and removes pigmentation;
vitamin C – has an antioxidant effect and brightens the skin;
amino acids (taurine, lysine, glutamic acid, loisin, histedin, serine, valine, etc.).
The gel gently cleanses without disturbing the barrier functions of the skin.
Suitable for all skin types, especially dry and irritated, recommended for comprehensive anti-aging care.
It does not contain parabens and silicones.
Composition: Water, Sorbitol, cocamidopropylbetaine, potassium soap base, Cocamide DEA, Sodium chloride, Glycerin, Betaine, Ascorbyltetrahexyldecanoate, human recombinant oligopeptide-1, Human recombinant polypeptide-11, Water-soluble collagen, Placenta extract, PCA-Na, Squalane, Sodium hyaluronate, Tocopherol, polyglycerin-10, ubiquinone, α-arbutin, taurine, lysine hydrochloride, glutamic acid, glycine, leucine, histidine hydrochloride, serine, valine, sodium aspartate, threonine, alanine, isoleucine, phenylalanine, arginine, proline, tyrosine, sodium inonate, sodium guanate, allantoin, orange oil, propanediol, glyceryl palmitate, lecithin, sodium phosphate, pentylene glycol, ethidronate sodium, BG.
Способ применения как геля для умывания: Нанесите на влажную кожу, необходимое количество геля. Помассируйте 1 минуту и смойте теплой водой.
Способ применения для снятия стойкого макияжа: На сухую кожу, сухими руками, нанесите необходимое количество геля, массируйте 20-30 секунд, далее мокрыми руками еще массируйте 20-30 секунд, завершая этап. Смойте теплой водой.
Способ применения как очищающая маска: Нанесите гель на сухое лицо, предварительно снимите макияж, сухими руками. Массируйте до появления пены, 5-10 секунд будет достаточно. Оставьте пену на лице на 3-5 минут, затем помассируйте влажными руками и смойте теплой водой.
| | |
| --- | --- |
| Назначение | Уход за лицом |
| Availability in stock | Склад Япония |
| Brand | RAISE |
| Volume | 200 ml |
| Skin type | Для всех типов, Сухая, обезвоженная, Антивозрастной уход |
| Weight with packaging | 250 g |
| A country | Япония |
Raise Essence In Cleansing Facial gel, 200 ml reviews
тут значение для EN