MT METATRON Contour Mask Mask for intensive revitalization with provitamin B5, 6 pcs
MT METATRON Contour Mask Mask for intensive revitalization with provitamin B5, 6 pcs
Delivery - Japan warehouse

Авиа доставка из Японии в страны где доступно авиа сообщение.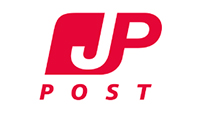 Наземная доставка (морем) из Японии
Overview
Application
Specifications
Reviews

0

Delivery and payment
MT METATRON Contour Mask Mask for intensive revitalization with provitamin B5 - this is the perfect instant skin lifting. It soothes, effectively restores turgor, quickly relieves irritation, improves the complexion. It moisturizes the skin, provides it with nutrition, restores the epidermal barrier.
The product is recommended for all skin types, most effective for dry skin and prone to irritation.
Restoring the structure of the epidermal barrier, the mask is ideal for rehabilitation after undergoing aggressive cosmetic procedures.
Active ingredients
Licorice is an anti-inflammatory, antibacterial, antiviral agent. It is also used as a regenerating agent. It has a high penetrating ability. Thanks to this property, it actively softens the skin, deeply moisturizes. Soothes irritated, inflamed skin.
Panthenol (provitamin B5). It is used to restore the structure of the epidermal barrier, repair various injuries by their epithelization. It stimulates cell regeneration, normalizes metabolism. It has an anti-inflammatory effect. Softens the epidermis.
Rice bran oil. The cold-pressed product is obtained from the shells of brown rice grains. Crushed husks are also used. Increases the firmness and elasticity of sensitive skin, reduces the relief of wrinkles.
Betaine. The amino acid is an excellent moisturizer. It retains water in the skin cells, reduces transdermal fluid loss, provides osmo protection.
Sphingolipids belong to the class of lipids, they are derived from aliphatic amino alcohols. They increase the activity of cell growth factor receptors, strengthen the rigidity of membranes. These effects provide strong connections between cells and the matrix.
Skullcap of Baikaotsky. The plant is used as an anti-allergic and anti-inflammatory agent, has a regenerating, anti-couperose effect. As part of the mask, it activates the processes of microcirculation and metabolism in the dermis, stimulates the formation of elastin and collagen.
Hyaluronic acid. Accelerates the synthesis of proteins (collagen and elastin), stimulates tissue regeneration. It helps to smooth out fine wrinkles, heals damage, reduces scars. It makes the skin more elastic, smoothes the relief, narrows the pores. It has an anti-inflammatory effect.
Amino acids, including cysteine, serine, glycine, alanine, lysine, argenine, threonine, proline, glutamic acid. Chemical organic structural compounds contain 16% nitrogen. They form proteins and play a huge role in the processes of vital activity of the body.
Ingredients: Water, BG, betaine, panthenol, glycerin, hydrogenated lecithin, glycosphingolipid, PCA-Na, sorbitol, serine, glycine, glutamic acid, alanine, lysine, arginine, threonine, proline, Scutellaria root root extract, mulberry root bark extract, Soybean seed extract, birch leaf/root/stem extract, Cladosiphon Nova caledoniae polysaccharide, hyaluronic acid Na, glycyrrhizic acid 2K, lecithin, rice bran oil, xanthan gum, citric acid, sodium citrate, (PEG-8/SMDI) copolymer , PEG-8, polyglyceryl-10 oleate, phenoxyethanol, methylparaben.
Наложить на лицо, совмещая прорези на маске для глаз и губ.
Расправить, разгладить по коже до состояния наиболее плотного прилегания.
Положить ладони на овальные зоны фиксации, прижать и задержать в таком положении на 2-3 секунды.
| | |
| --- | --- |
| Availability in stock | Склад Япония |
| Brand | Metatron |
| Quantity in the package | 6 |
| Weight with packaging | 254 g |
| A country | Япония |
MT METATRON Contour Mask Mask for intensive revitalization with provitamin B5, 6 pcs reviews
тут значение для EN
Categories:METATRON - Japanese NeurocosmeticsMasksТканевые маски
Customers who bought MT METATRON Contour Mask Mask for intensive revitalization with provitamin B5, 6 pcs also bought