Delivery - Japan warehouse

Авиа доставка из Японии в страны где доступно авиа сообщение.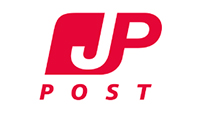 Наземная доставка (морем) из Японии
Overview
Application
Specifications
Reviews

0

Delivery and payment
MELSMON Gold Liquid 100% Placenta Extract - a biologically active drug that is produced from the placenta of horses that are specially raised to serve as donors to Japanese surgery. The composition of the extract is similar to the composition of the skin.
The placenta is truly considered a treasure trove of highly active bio compounds. It has more than 100 components that
they are responsible for the metabolism and such a function as self-defense of the body from aggressive environmental influences:
growth factors, minerals, enzymes, sugars, vitamins, immunostimulants, amino acids, lipids, nucleic acids.
The composition of the extract:

Proteins: The most important components of connective tissue: elastin, collagen.
Amino Acids: Amino acids, including essential amino acids: phenylalanine, also glycine, leucine, valine, isoleucine, alanine and arginine, methionine, histidine, lysine, threonine.
Various regulatory peptides: The presence of a large number of peptides has been established, the main ones are: NGF (Nerve Growth Factor), TGF (transforming growth factor), IFN (immune interferon), EGF (Epidermal growth factor), AGF (factor
angiogenesis), FGF (fibroblast growth factor).
Minerals: phosphorus, zinc, sodium, iron, selenium, potassium, calcium, copper, manganese, magnesium, etc.
Mucopolysaccharides: heparin, keratosulfate, hyaluronic acid, chondroitinseric acids.
Vitamins and vitamin-like substances: A, B2, carnitine, B1, B12, D, B3, ubiquinone, PP, choline, B6, inositol, C, lipoic acid, etc.
Nucleic acids: ribonucleic acid, deoxyribonucleic acid.
Enzymes: The presence of 55 types of enzymes, including ubiquinone, acid phosphatase, dinase, alkaline phosphatase, has been established.
Polyunsaturated acids: A wide range of fatty acids (in particular omega-3, omega-6).
Sugars: mannose, sucrose, glucose, xylose, fucose, arabinose, etc.
The composition of the product includes an extract of the placenta of a horse.
Indications for use:

Stimulation of respiration at the cellular level, improvement of interstitial metabolism:
It stimulates cell respiration and cellular metabolism, stops the aging processes in cells.

Stimulation of peripheral blood circulation:
It improves blood circulation, improves cellular nutrition, removes toxins, reduces pasty skin
pokrov.

Anti-inflammatory effect:
It has a strong anti-inflammatory effect on the skin that has been damaged by insolation, radiation or
foreign bodies. Stops or slows down the appearance of sunburn, can help a quick recovery
skin affected by burns, prevents the appearance of pigmentation.

Anti-allergic effects:
Prevents the development of allergies and immune inflammation, which is characteristic of sensitive skin, the use of
low-quality cosmetics, etc.

Whitening effect:
Prevents the formation of melanin. It is effective for the prevention of hyperpigmentation, which can be caused, for example, by sunburn.

Normalizing keratinization processes:
Eliminates the effects of hyperkeratosis (including follicular). Normalizes the processes of keratinization.

Wound healing effect:
Promotes rapid granulation of wounds, improves the processes of tissue repair.

Moisturizing effect:
Amino acids that are part of NMF (moisturizing factor) contribute to the retention of water in the epidermis. They interfere with the aging processes and provide a normal level of hydration.

Antioxidant effect:
It has the ability to inactivate independent radicals and thus prevents their destructive effects
on the cell membranes, it provides prevention of early aging.

Stimulation of proliferation:
Due to the content of lifting moments, placenta extract is considered a strong catalyst for the process of cell division.
Thus, the drug helps to slow down skin aging.
Contraindications: Individual intolerance to the drug, pregnancy, breast-feeding.
Safety precautions: Store in a cool place away from direct sunlight.
It is not a medicinal product. Consult your doctor before using it.
По 1 саше каждый день.
Предпочтительно днем натощак.
| | |
| --- | --- |
| Availability in stock | Склад Япония |
| Brand | Melsmon |
| Admission course | На 30 дней |
| Volume | 300 ml |
| Weight with packaging | 500 g |
| A country | Япония |
MELSMON Gold Liquid Liquid Placenta, 10 ml x 30 pcs reviews
MELSMON Gold Liquid Liquid Placenta, 10 ml x 30 pcs купить недорого в интернет-магазине товаров из Японии "Мирай"
Вы можете заказать MELSMON Gold Liquid Liquid Placenta, 10 ml x 30 pcs по выгодной цене в интернет-магазине «Мирай». Доставка по всему миру со склада в России или из Японии. Оформите заказ на сайте, и MELSMON Gold Liquid Liquid Placenta, 10 ml x 30 pcs отправится по указанному Вами адресу
Для всех способов доставки из Японии минимальная сумма заказа 5500 рублей.
При оформлении заказа, необходимо выбрать способ доставки из Японии, система автоматически рассчитает стоимость.
Оплата заказов со склада Японии производится, банковскими картами: VISA, MasterCard, МИР или банковский перевод на р/с организации.
Все заказы из Японии отправляются с момента подтверждения оплаты заказа.
Доставка со склада России г. Москва, осуществляется службой доставки Boxberry, PickPoint, курьером по Москве или Почтой России (1 класс или EMS).
Заказы на сумму от 10000 рублей, отправляем бесплатно Почтой РФ, 1 класс, Boxberry, PickPoint.
Возможные способы оплаты:
Оплата наличными курьеру
Банковской картой: МИР, VISA International, Mastercard Worldwide;
Оплата через Сбербанк Онлайн
Банковский перевод
Подробнее о способах оплаты и доставки MELSMON Gold Liquid Liquid Placenta, 10 ml x 30 pcs можно узнать по телефонам +7 (977) 976-27-12, +7 (800) 301-07-62 .
Categories:Japanese collagen, placenta, hyaluronic acidPlacenta
Tags:liquid placentaMelsmonMelsmon Gold Liquidлошадиная плацента