MARUMAN Ginkgo Biloba extract, 200 capsules x 2 pcs
MARUMAN Ginkgo Biloba extract, 200 capsules x 2 pcs
Delivery - Japan warehouse

Авиа доставка из Японии в страны где доступно авиа сообщение.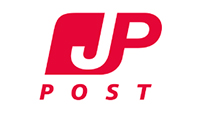 Наземная доставка (морем) из Японии
Overview
Application
Specifications
Reviews

0

Delivery and payment
MARUMAN Ginkgo Biloba Leaf Extract it contains valuable organic compounds, including unique ginkgolides-substances that can increase the elasticity and strength of the walls of the brain vessels and improve blood supply to the brain, which allows you to improve memory, hearing, speech, vision, motor functions.
The component has a beneficial effect on the state of memory and the overall work of the brain due to the performance of a number of important functions:
It prevents the oxidation of fats that make up 60% of the human brain.
Reduces the concentration of cholesterol in the blood, preventing the occurrence of atherosclerosis.
Increases resistance to harmful substances, toxins and carcinogens that negatively affect the condition of blood vessels and the structure of brain cells.
Improves cerebral and peripheral blood circulation.
It increases the consumption of oxygen and glucose by the brain, stimulates brain activity, is effectively used for memory impairment, reduced speed of thinking, concentration of attention, with increased mental stress.
It has a beneficial effect on the venous vessels of the brain - it stimulates the metabolic processes, expands, increases the tone, reduces the permeability of the walls and makes them more elastic.
Prevents the harmful effects of free radicals.
It normalizes the indicators of uric acid in the body.
Improves the transmission of nerve signals.
Ginkgo biloba normalizes blood pressure.
They have a pronounced antioxidant activity and improve the transfer of oxygen to the tissues.
The drug Ginkgo biloba from MARUMAN has very extensive indications for use.
So the use of ginkgo biloba will give a positive effect when:
atherosclerosis;
varicose veins, including in the treatment of hemorrhoids (for blood thinning);
headaches and dizziness;
disorders of cerebral circulation of various origins;
Alzheimer's disease;
diabetes mellitus;
andropause and menopause, etc.
Composition for 3 tablets: Energy value: 9.00 kcal, protein: 0.31 g, lipid: 0.79 g, carbohydrates: 0.16 g, salt equivalent: 0.0023 g, vitamin E: 81 mg, DHA (contains 27% DHA) 225 mg, soy lecithin (containing 35% phosphatidylcholine) 90 mg.
Functional components according to the daily dose (1320 mg): flavonoid glycoside of ginkgo biloba leaves 28.8 mg, terpene lactone of ginkgo biloba 7.2 mg, safflower oil, gelatin, glycerin.
Contraindications: Individual intolerance to the components, during pregnancy and lactation, consultation with a doctor is mandatory.
It is not a medicinal product.
Принимать по 3 капсулы в день, во время или сразу после еды. Запивать водой.
| | |
| --- | --- |
| Availability in stock | Склад Япония |
| Brand | Maruman |
| Admission course | На 60 дней (120 дней) |
| Equipment | 200 капсул х 2 шт |
| Weight with packaging | 600 g |
| A country | Япония |
MARUMAN Ginkgo Biloba extract, 200 capsules x 2 pcs reviews
MARUMAN Ginkgo Biloba extract, 200 capsules x 2 pcs купить недорого в интернет-магазине товаров из Японии "Мирай"
Вы можете заказать MARUMAN Ginkgo Biloba extract, 200 capsules x 2 pcs по выгодной цене в интернет-магазине «Мирай». Доставка по всему миру со склада в России или из Японии. Оформите заказ на сайте, и MARUMAN Ginkgo Biloba extract, 200 capsules x 2 pcs отправится по указанному Вами адресу
Для всех способов доставки из Японии минимальная сумма заказа 5500 рублей.
При оформлении заказа, необходимо выбрать способ доставки из Японии, система автоматически рассчитает стоимость.
Оплата заказов со склада Японии производится, банковскими картами: VISA, MasterCard, МИР или банковский перевод на р/с организации.
Все заказы из Японии отправляются с момента подтверждения оплаты заказа.
Доставка со склада России г. Москва, осуществляется службой доставки Boxberry, PickPoint, курьером по Москве или Почтой России (1 класс или EMS).
Заказы на сумму от 10000 рублей, отправляем бесплатно Почтой РФ, 1 класс, Boxberry, PickPoint.
Возможные способы оплаты:
Оплата наличными курьеру
Банковской картой: МИР, VISA International, Mastercard Worldwide;
Оплата через Сбербанк Онлайн
Банковский перевод
Подробнее о способах оплаты и доставки MARUMAN Ginkgo Biloba extract, 200 capsules x 2 pcs можно узнать по телефонам +7 (977) 976-27-12, +7 (800) 301-07-62 .
Categories:For the brain, memoryMARUMANHeart, blood vessels