Delivery - Japan warehouse

Авиа доставка из Японии в страны где доступно авиа сообщение.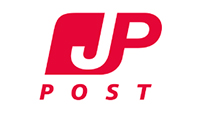 Наземная доставка (морем) из Японии
Overview
Application
Specifications
Reviews

0

Delivery and payment
A combination of three popular ingredients ?- lipoic acid, coenzyme and L-carnitine, as well as "creatine".
High combination ?- lipoic acid 200 mg, stimulates the work of enzymes involved in the breakdown of carbohydrates, proteins, fats, has a positive effect on the rate of basal metabolism, reduces the content of sugar and cholesterol in the blood. Alpha-lipoic acid fights free radicals, enhances the effect of other antioxidants, counteracts the formation of wrinkles, helps to smooth them and remove age spots.
Coenzyme Q10 (ubiquinone) is the most important element involved in the process of energy formation. The largest concentration is Q10 – in the heart muscle, since the heart needs to constantly contract. With age, the amount of coenzyme Q10 in the myocardium decreases and by the age of 60 is only 50% of the maximum value. To ensure the effective functioning of the heart, it is recommended to take coenzyme Q10 from the age of 30, and after 40 years, it is necessary to take coenzyme Q10.
Q10 is a natural powerful immunomodulator, effectively and quickly restores the insufficiency of the immune system functions, activates the antimicrobial and antiviral protection of the body.
It stimulates the process of energy burning of fats, enriches adipose tissue with oxygen, which ensures effective weight loss in obese people.
L-Carnitine it is present in almost all human organs and tissues, and in the greatest quantities in those tissues where a large amount of energy is especially needed (muscles, heart, brain, liver, kidneys).
Carnitine reduces the level of free fatty acids. It transfers an excess of these molecules to "cellular power plants" –mitochondria, which provide the burning of excess fat. The lack or violation of the absorption of L-carnitine in the muscles or heart cells leads to a deterioration in the processes of fat oxidation, which causes various muscle or heart diseases.
Creatine its function is to participate in energy exchange, i.e. in the ATP exchange cycle. It is one of the most important discoveries made in recent years in the field of sports nutrition. Being an amino acid, creatine helps to build up lean muscle mass and allows you to develop more significant effort; it provides muscles with energy so that their work is longer; accelerates the process of muscle recovery, which allows you to increase the frequency of training.
Eit is an amino acid, the derivative of which is formed in the liver, kidneys, pancreas from the amino acids-arginine, glycine and methionine. We also get creatine from food. Red meat is one of the best natural sources of creatine. However, to get four grams of creatine from food, you must eat more than two kilograms of beef.
Indications for use:
- complex therapy and prevention of hypertension, coronary heart disease,
- chronic fatigue syndrome;
- for blood diseases, muscular dystrophy, cholelithiasis, infectious diseases,
in weight loss programs;
- for the prevention of aging,
- when doing sports, great physical and muscular activity.
Composition in 3 capsules: ?- lipic acid 200 mg /carnitine 45 mg /CoQ10 30 mg /creatine 30 mg /vitamin B1 6 mg.


It is not a medicinal product. Consult your doctor before using it.
3 капсулы в день запивая теплой водой, принимать во время или после еды, желательно в первой половине дня.
| | |
| --- | --- |
| Availability in stock | Склад Япония |
| Brand | Maruman |
| Admission course | На 60 дней |
| Tablets in a package | 180 |
| Weight with packaging | 209 g |
| A country | Япония |
MARUMAN Alpha-lipoic acid and coenzyme Q10, for 60 days. reviews
MARUMAN Alpha-lipoic acid and coenzyme Q10, for 60 days. купить недорого в интернет-магазине товаров из Японии "Мирай"
Вы можете заказать MARUMAN Alpha-lipoic acid and coenzyme Q10, for 60 days. по выгодной цене в интернет-магазине «Мирай». Доставка по всему миру со склада в России или из Японии. Оформите заказ на сайте, и MARUMAN Alpha-lipoic acid and coenzyme Q10, for 60 days. отправится по указанному Вами адресу
Для всех способов доставки из Японии минимальная сумма заказа 5500 рублей.
При оформлении заказа, необходимо выбрать способ доставки из Японии, система автоматически рассчитает стоимость.
Оплата заказов со склада Японии производится, банковскими картами: VISA, MasterCard, МИР или банковский перевод на р/с организации.
Все заказы из Японии отправляются с момента подтверждения оплаты заказа.
Доставка со склада России г. Москва, осуществляется службой доставки Boxberry, PickPoint, курьером по Москве или Почтой России (1 класс или EMS).
Заказы на сумму от 10000 рублей, отправляем бесплатно Почтой РФ, 1 класс, Boxberry, PickPoint.
Возможные способы оплаты:
Оплата наличными курьеру
Банковской картой: МИР, VISA International, Mastercard Worldwide;
Оплата через Сбербанк Онлайн
Банковский перевод
Подробнее о способах оплаты и доставки MARUMAN Alpha-lipoic acid and coenzyme Q10, for 60 days. можно узнать по телефонам +7 (977) 976-27-12, +7 (800) 301-07-62 .
Categories:Japanese dietary supplements for sports and weight loss (diets)Alpha Lipoic AcidMARUMAN
Customers who bought MARUMAN Alpha-lipoic acid and coenzyme Q10, for 60 days. also bought