MAGNELOOP Pip EX magnetic necklace 50 cm, 5 pcs
MAGNELOOP Pip EX magnetic necklace 50 cm, 5 pcs
Delivery - Japan warehouse

Авиа доставка из Японии в страны где доступно авиа сообщение.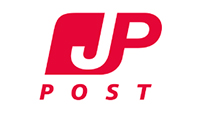 Наземная доставка (морем) из Японии
Overview
Specifications
Reviews

0

Delivery and payment
MagneLoop Ferrite Necklace – it is one of the most popular magnetic therapy devices developed by the Japanese company Fujimoto, and has gained popularity all over the world.
Magnetic Necklace PIP MAGNELOOP FROM It has a stronger magnetic field density of 150 MT than its predecessor, which compensates for the lack of an internal magnetic field. MAGNELOOP it has a therapeutic effect, increasing blood circulation in the key acupuncture points of our body, which helps to improve the overall condition and stabilize the work of the main physiological systems.
Application:
- from hypertension;
- from pressure (both increased and decreased);
- regulates the pressure;
- stimulates the blood circulation of the whole body as a whole;
- relieves pain in the head, neck, shoulders, spine;
- increases immunity, efficiency, etc.
Our body has its own magnetic field, which arises as a result of the natural biochemical processes of the human body. In a healthy body, under ideal conditions, there is a complete correspondence between the frequencies of the internal magnetic field of a person and the magnetic field of the Earth. However, a change in the magnetic field surrounding us generates changes in our internal magnetic field, which leads to disruption of the work of various organs and systems. A decrease in the activity of our internal magnetic field leads to a slowdown in blood circulation, which causes pain syndromes and contributes to the development of many diseases.

Easy to use - easy to open and close. It is immune to getting wet (you can swim and take a bath). Ferrite magnets, otherwise called ferrites or ceramic magnets, are made by pressing ferrite in special forms using powerful presses at high temperature. They can be of any shape and size and are magnetized after giving them a final appearance.
MagneLoop Ferrite Magnetic Therapy Necklaces
The basis of the therapeutic effect of the magnetic field – improvement of blood circulation and the condition of blood vessels.
Hence the diversity of its use. After all, the correct delivery of blood,and with it nutrients, largely determines the work of all human organs, the state of the nervous system, bones and joints. Another component is the restoration of the normal polarity of cells, changed due to changes in human organs. The third is the activation of the enzyme systems. There are various and less vivid ways of the influence of a constant magnetic field on the body. When using magnetic products, it is recommended to drink at least 3-4 glasses of clean water a day.
PIP MAGNELOOP Necklace regulates blood pressure, relieves pain in the head, neck, shoulders, spine, stimulates blood circulation, increases efficiency, facilitates the condition of weather-sensitive people. The magnetic necklace is comfortable to use, as it is made of a skin-friendly material, it is not afraid of water, and will always protect and maintain your health!
Silicone Magnetic Necklace MagneLoop PIP EX made of colored silicone tubes with a convenient clip-on closure. A beautiful sports decoration will increase sports results and improve your health, and will also be a useful birthday gift for active people and not only. This stylish accessory normalizes blood pressure, facilitates the state of weather dependence. Relieves headache and pain in the neck, shoulders and upper spine. Reduces blood viscosity and improves blood circulation.
When standing or sitting at work, people often have a sore neck, the MagneLoop magnetic necklace will help to cope with this problem. The reason for the rigidity of the neck muscles is the "stiffness" in the shoulders caused by the appearance of various salts. This phenomenon prevents the main cervical muscles from contracting, which provokes a decrease in blood flow and, as a result, leads to frequent headaches and neck pains. It is the magnetic field of the Magneloop ferrite necklace that allows the vessels to expand and align the blood flow in the neck area.
NOT RECOMMENDED to be worn by people with pacemakers implanted in the body; as well as when visiting a bath or sauna;
during pregnancy and after childbirth, diabetes and skin diseases, heart diseases-a doctor's consultation is required.

| | |
| --- | --- |
| Availability in stock | Склад Япония |
| Brand | MagneLoop |
| Weight with packaging | 250 g |
| Size | 50 см |
| Colour | Черный |
| A country | Япония |
MAGNELOOP Pip EX magnetic necklace 50 cm, 5 pcs reviews
MAGNELOOP Pip EX magnetic necklace 50 cm, 5 pcs купить недорого в интернет-магазине товаров из Японии "Мирай"
Вы можете заказать MAGNELOOP Pip EX magnetic necklace 50 cm, 5 pcs по выгодной цене в интернет-магазине «Мирай». Доставка по всему миру со склада в России или из Японии. Оформите заказ на сайте, и MAGNELOOP Pip EX magnetic necklace 50 cm, 5 pcs отправится по указанному Вами адресу
Для всех способов доставки из Японии минимальная сумма заказа 5500 рублей.
При оформлении заказа, необходимо выбрать способ доставки из Японии, система автоматически рассчитает стоимость.
Оплата заказов со склада Японии производится, банковскими картами: VISA, MasterCard, МИР или банковский перевод на р/с организации.
Все заказы из Японии отправляются с момента подтверждения оплаты заказа.
Доставка со склада России г. Москва, осуществляется службой доставки Boxberry, PickPoint, курьером по Москве или Почтой России (1 класс или EMS).
Заказы на сумму от 10000 рублей, отправляем бесплатно Почтой РФ, 1 класс, Boxberry, PickPoint.
Возможные способы оплаты:
Оплата наличными курьеру
Банковской картой: МИР, VISA International, Mastercard Worldwide;
Оплата через Сбербанк Онлайн
Банковский перевод
Подробнее о способах оплаты и доставки MAGNELOOP Pip EX magnetic necklace 50 cm, 5 pcs можно узнать по телефонам +7 (977) 976-27-12, +7 (800) 301-07-62 .
Categories:Bracelets and necklacesMagnetic NecklacesGiftsGifts for men
Customers who bought MAGNELOOP Pip EX magnetic necklace 50 cm, 5 pcs also bought