Delivery - Japan warehouse

Авиа доставка из Японии в страны где доступно авиа сообщение.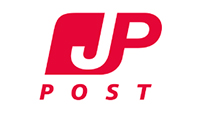 Наземная доставка (морем) из Японии
Overview
Application
Specifications
Reviews

0

Delivery and payment
Liquid foundation La PRECIA Veil it has a lifting effect and has a super-lightweight texture, which is very natural and barely noticeable on the skin, does not clog the pores, does not dry, perfectly moisturizes. A high degree of masking allows you to hide age spots, dark circles and other imperfections. The special light scattering function ensures a natural even color and a healthy glow. The placenta, a complex of vitamins and special filters protect the skin from free radicals and various types of radiation (UV and Blue light***).
High quality and long-lasting effect is guaranteed throughout the day and does not require checking the condition of makeup in front of the mirror.

The cosmetic effect of the product is due to a special combination of more than 15 superactive healing ingredients that provide full-fledged professional care and protection.
The composition is based on the triple force P:
Placenta (placenta) - complex improvement and rejuvenation of the skin
Proteoglycan (proteoglycan) - a powerful moisture retention, surpassing even hyaluronic acid in strength
Passion fruit (passion fruit extract) - activation of the lymph channels, which prevents aging
Thanks to its compact size, the tube easily fits in a lady's purse.
It is recommended for all skin types.
Shade options

P-Pink-Pinkish - for light skin, as well as for masking pigmentation and dark circles under the eyes
O-Ochra-Ochre - for normal skin
B-Beige-Light beige - for yellow skin of the Asian type.
Composition:
Placenta extract is a natural biostimulator, normalizes the synthesis of collagen fibers, activates cellular renewal, smoothes wrinkles, promotes the restoration of skin turgor, evens the tone, prevents the synthesis of melanin.
Quince seed extract is a soothing, softening, moisturizing agent with pronounced anti-inflammatory properties.
Squalane is a natural hydrocarbon obtained from the liver of a deep-sea shark. It easily penetrates through the epidermis and transfers bioactive substances to the lower layers of the skin. It has an antioxidant and bactericidal effect, restores the structure of epidermal lipids, normalizes the water-fat balance of the skin, saturates the cells with oxygen, softens, smoothes and moisturizes the skin.
Shea butter (karite) - softens and nourishes the skin. Activates the synthesis of collagen, makes the skin smooth and elastic. Reduces wrinkles and strengthens the oval of the face. It is a natural UV ray filter. It has regenerating and anti-inflammatory properties-heals microcracks, relieves peeling, irritation, helps in the fight against eczema. Brightens the skin.
Jojoba oil-provides a protective layer, perfectly moisturizing and nourishing the skin. Due to the high concentration of vitamin E, it has antioxidant, anti-inflammatory, regenerating properties.
Oat grain extract-has an anti-age effect-tones, tightens, regenerates, smoothes wrinkles, smoothes the skin relief. Softens and moisturizes.
Egg oil-contains phospholipids that are identical in structure to human skin lipids. Restores the natural protective barrier of the skin. It has a healing and regenerating effect.
Silk hydrolysate is liquid silk. Forming an air-permeable film on the skin surface, it improves moisture retention and prevents transepidermal moisture loss. It smoothes the skin, makes it tactile pleasant, gives a silky smoothness.
Chamomile flower extract-has an anti-allergenic and anti-inflammatory effect, stimulates blood circulation, narrows pores, moisturizes and whitens the skin.
Proteoglycan is one of the components of the extracellular matrix with a moisture-retaining capacity 130% higher than hyaluronic acid. It stimulates the formation of collagen and the birth of epidermal cells, connects cells, promotes the transfer of nutrients and oxygen.
Evening Primrose Seed Extract(Evening Primrose) - soothes the skin, relieves irritation, redness, peeling. It has whitening and antioxidant properties. Eliminates age spots. Activates the blood supply and strengthens the walls of blood vessels.
Passion fruit extract is a powerful antioxidant, protects the skin from UV radiation and damage, reduces the synthesis of melanin; stimulates the formation of lymphatic vessels, preventing the aging process.
Saxifrage extract-improves microcirculation, whitens and prevents the formation of age spots.
Collagen makes up 30-40% of all types of protein contained in the human body, its lack is the main cause of wrinkles, blisters and dehydration of the skin. Restores the smoothness and elasticity of the skin in the dermal layer.
Pueraria root extract-improves microcirculation and skin turgor. Reduces wrinkles, provides a lifting effect.
Yunos citrus extract-tones and brightens the skin. It performs the functions of a safe preservative.
Peony root extract-has a pronounced bactericidal, anti-inflammatory and regenerating effect. It supplies the skin with the necessary amino acids, increases elasticity, normalizes cellular respiration, relieves irritation.
Clove tree flower extract-has antiviral, antibacterial, antifungal and regenerating properties. Lightens freckles and age spots. Tones the skin.
Arnica extract-accelerates metabolism, regulates fat metabolism, stimulates the removal of waste products from the skin tissues. It has anti-inflammatory, analgesic and wound healing properties. Retains moisture and tightens the skin.
Aloe vera juice is a biogenic stimulator of the processes of metabolism and regeneration. It has emollient, toning, anti-inflammatory, antibacterial and moisturizing properties. It gives the skin elasticity, relieves swelling, soothes and disinfects. Protects against UV rays.
Cucumber extract-tones, softens and moisturizes the skin. Gently whitens. Relieves inflammation and redness. It is effective for acne.
Citric acid is found in citrus fruits. It has a whitening effect on the skin, has antioxidant and bactericidal properties.
Chlorella extract-has a fortifying, revitalizing, antioxidant and moisturizing effect. It has antibacterial and wound-healing properties.
Ivy extract-warms up the skin, increases microcirculation, promotes the removal of toxins and relieves puffiness. It has a tonic, antibacterial and anti-inflammatory effect. Increases the elasticity and elasticity of the skin, protects it from atmospheric influences.
Black elderberry flower extract-has bactericidal and anti-inflammatory properties. Improves microcirculation and normalizes metabolic processes in skin cells.It also acts as a refreshing, soothing and toning agent.
Forest prosvirnik extract-has a rejuvenating effect, smoothes, tones, actively moisturizes and soothes.
Postennitsa medicinal extract is a good antiseptic, treats inflammation, burns, wounds and microcracks. Softens, moisturizes and tones the skin.
Tocopherol-fat-soluble vitamin E-is an excellent antioxidant that slows down aging. It stimulates skin respiration, strengthens cell membranes. It has anti-inflammatory, healing, soothing, softening and moisturizing properties.
Mica is a natural mica. Mineral filler with reflective properties. Provides a dense coating and makes makeup resistant. Creates the effect of light shimmer and shine.
Titanium dioxide is a natural mineral. Reflects UV radiation, is an effective physical filter. Protects against UVB/UVA rays.
Iron oxide is a natural mineral pigment. Normalizes the hydro-lipid balance of the skin. It evens out the skin tone and is completely invisible on it.
После использования уходовых средств в качестве основы для макияжа.
Availability in stock

Склад Япония

Brand

UTP

Volume

25 ml

Skin type

Для всех типов

Colour

Розоватый




Охра




Светло-бежевый

Weight with packaging

50 g

A country

Япония
La PRECIA Veil Liquid Foundation Liquid foundation-veil, 25 ml reviews
La PRECIA Veil Liquid Foundation Liquid foundation-veil, 25 ml купить недорого в интернет-магазине товаров из Японии "Мирай"
Вы можете заказать La PRECIA Veil Liquid Foundation Liquid foundation-veil, 25 ml по выгодной цене в интернет-магазине «Мирай». Доставка по всему миру со склада в России или из Японии. Оформите заказ на сайте, и La PRECIA Veil Liquid Foundation Liquid foundation-veil, 25 ml отправится по указанному Вами адресу
Для всех способов доставки из Японии минимальная сумма заказа 5500 рублей.
При оформлении заказа, необходимо выбрать способ доставки из Японии, система автоматически рассчитает стоимость.
Оплата заказов со склада Японии производится, банковскими картами: VISA, MasterCard, МИР или банковский перевод на р/с организации.
Все заказы из Японии отправляются с момента подтверждения оплаты заказа.
Доставка со склада России г. Москва, осуществляется службой доставки Boxberry, PickPoint, курьером по Москве или Почтой России (1 класс или EMS).
Заказы на сумму от 10000 рублей, отправляем бесплатно Почтой РФ, 1 класс, Boxberry, PickPoint.
Возможные способы оплаты:
Оплата наличными курьеру
Банковской картой: МИР, VISA International, Mastercard Worldwide;
Оплата через Сбербанк Онлайн
Банковский перевод
Подробнее о способах оплаты и доставки La PRECIA Veil Liquid Foundation Liquid foundation-veil, 25 ml можно узнать по телефонам +7 (977) 976-27-12, +7 (800) 301-07-62 .
Categories:Decorative care La Precia VeilUTP-functional cosmetics based on the placentaFor the face