Delivery - Japan warehouse

Авиа доставка из Японии в страны где доступно авиа сообщение.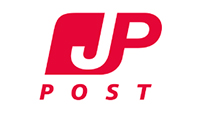 Наземная доставка (морем) из Японии
Overview
Application
Specifications
Reviews

0

Delivery and payment
The replaceable block of La PRECIA Veil Compact Foundation compact Foundation with the veil effect will allow you to profitably purchase your favorite powder with savings or change the shade by inserting it into a reusable case and not overpaying for packaging.
The product perfectly fits on the skin, effectively masks the pores without clogging them, prevents the appearance of greasy shine and completes the makeup, giving the skin a pearlescent glow and a perfect look throughout the day.

The composition is based on the triple force P:
Proteoglycan (proteoglycan) - keeps on 130% more moisture than hyaluronic acid, increases the production of collagen and hyaluronic acid.
Passion fruit (passion fruit extract) - activation of the lymph channels, which prevents aging.
The placenta, a complex of vitamins and special filters protect the skin from free radicals and various types of radiation (UV and Blue light).
Placenta - complex healing and rejuvenation of the skin: blocks the oxidation of cells and whitens the skin; activates cellular respiration and accelerates metabolism; natural amino acids maintain water balance.
This powder is essentially a pressed foundation, since it does not have a powdery structure, but consists of the smallest grains based on silica - an indispensable component of the pressed foundation, which adsorbs sebum and sweat, smoothes the skin surface and improves its appearance. The content of soluble proteoglycan, as well as extracts of placenta and passion fruit provides full-fledged cosmetological care. Special sunscreen filters of physical origin protect the skin from the effects of harmful UV and Blue-light*** radiation.
*** Blue-light - blue light produced by artificial lighting sources, including liquid crystal screens of electronic and mobile devices.
Shade options:
N-Nude-Nude - for owners of light skin
B-Beige-Beige-for normal and dark skin.
Active ingredients:

Placenta Extract - a natural biostimulator, normalizes the synthesis of collagen fibers, activates cellular renewal, smoothes wrinkles, promotes the restoration of skin turgor, evens the tone, prevents the synthesis of melanin.
Proteoglycan is one of the components of the extracellular matrix with a moisture-retaining capacity 130% higher than hyaluronic acid. It stimulates the formation of collagen and the birth of epidermal cells, connects cells, promotes the transfer of nutrients and oxygen.
Passion fruit extract is a powerful antioxidant, protects the skin from UV radiation and damage, reduces the synthesis of melanin; stimulates the formation of lymphatic vessels, preventing the aging process.
Silica is silicon dioxide. Thanks to its porous structure, it absorbs sweat and sebum, making the pores invisible and preventing the appearance of unstable makeup. It adsorbs sebum throughout the day, improving the appearance of the skin and smoothing its entire surface.
Tocopherol-fat-soluble vitamin E-is an excellent antioxidant that slows down aging. It stimulates skin respiration, strengthens cell membranes. It has anti-inflammatory, healing, soothing, softening and moisturizing properties
Mica is a natural mica. Mineral filler with reflective properties. Provides a dense coating and makes makeup resistant. Creates the effect of light shimmer and shine.
Talc is a natural mineral. Gives the skin smoothness and silkiness. Allows you to extend the" service life " of makeup. It acts as a filler with hydrophobic and absorbent properties.
Titanium dioxide is a natural mineral. Reflects UV radiation, is an effective physical filter. Protects against UVB/UVA rays.
Iron oxide is a natural mineral pigment. Normalizes the hydro-lipid balance of the skin. It evens out the skin tone and is completely invisible on it.
Рекомедуется в качестве финишного штриха для завершении макияжа.
Используйте после средств ухода и/или тональной основы, например Жидкой тональной основы-вуаль La PRECIA Veil Liquid Foundation .
С помощью губки-аппликатора (входит в комплект) или кисти легкими касаниями нанесите пудру на лицо от середины к внешнему контуру. Можно использовать в зоне декольте и шеи.
Availability in stock

Склад Япония

Brand

UTP

Skin type

Для всех типов

Colour

Бежевый




Телесный

Weight with packaging

25 g

A country

Япония
La PRECIA Veil Compact Foundation REFILL Компактная пудра-основа вуаль, 8 гр reviews
La PRECIA Veil Compact Foundation REFILL Компактная пудра-основа вуаль, 8 гр купить недорого в интернет-магазине товаров из Японии "Мирай"
Вы можете заказать La PRECIA Veil Compact Foundation REFILL Компактная пудра-основа вуаль, 8 гр по выгодной цене в интернет-магазине «Мирай». Доставка по всему миру со склада в России или из Японии. Оформите заказ на сайте, и La PRECIA Veil Compact Foundation REFILL Компактная пудра-основа вуаль, 8 гр отправится по указанному Вами адресу
Для всех способов доставки из Японии минимальная сумма заказа 5500 рублей.
При оформлении заказа, необходимо выбрать способ доставки из Японии, система автоматически рассчитает стоимость.
Оплата заказов со склада Японии производится, банковскими картами: VISA, MasterCard, МИР или банковский перевод на р/с организации.
Все заказы из Японии отправляются с момента подтверждения оплаты заказа.
Доставка со склада России г. Москва, осуществляется службой доставки Boxberry, PickPoint, курьером по Москве или Почтой России (1 класс или EMS).
Заказы на сумму от 10000 рублей, отправляем бесплатно Почтой РФ, 1 класс, Boxberry, PickPoint.
Возможные способы оплаты:
Оплата наличными курьеру
Банковской картой: МИР, VISA International, Mastercard Worldwide;
Оплата через Сбербанк Онлайн
Банковский перевод
Подробнее о способах оплаты и доставки La PRECIA Veil Compact Foundation REFILL Компактная пудра-основа вуаль, 8 гр можно узнать по телефонам +7 (977) 976-27-12, +7 (800) 301-07-62 .
Categories:Decorative care La Precia VeilUTP-functional cosmetics based on the placentaFor the face