La PRECIA Soft Peel Soft Pell complex for acid-free peeling
La PRECIA Soft Peel Soft Pell complex for acid-free peeling
Delivery - Japan warehouse

Авиа доставка из Японии в страны где доступно авиа сообщение.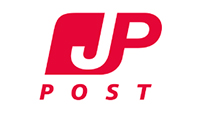 Наземная доставка (морем) из Японии
Overview
Application
Specifications
Reviews

0

Delivery and payment
La PRECIA Soft Peel UTP Soft Pell complex for acid-free peeling is a Cream and Lotion for soft peeling and removal of keratinized particles with a grinding effect and a complex of medicinal herbs.
One of the main causes of aging and the occurrence of skin problems is the gradual extinction of the natural function of self-cleaning from the keratinized layers. Removal of dead cells is a necessary procedure that helps to maintain a healthy biocycle of skin tissues, improve blood circulation, restore skin-fat balance.
Specially balanced acid-free Soft Pell complex is aimed at effective removal of keratinized epithelium and cleansing of pores without damaging the skin. Thanks to the squalane, beeswax and medicinal herbs included in the composition, the complex has therapeutic and preventive properties: it regulates the work of the sebaceous channels, normalizes the acid-base balance, softens the skin, preventing its coarsening. As a result of use, intercellular metabolism improves, cellular respiration is activated, anti-inflammatory and protective functions are enhanced, the skin regains its lost smoothness and porcelain radiance.
The complex consists of two products: a special Cream Soft Pell-I, designed for deep cleansing of the skin with the effect of grinding, and an activating Lotion Soft Pell-II, which softens keratinized areas without irritating the skin, protects against inflammation, promotes deep penetration of nutritional components.
It is recommended for all skin types, including sensitive ones.
The frequency of application depends on the condition and type of skin.
Composition:
Peeling cream: squalane, sorbitol, beeswax, chamomile extract, allantoin, dicalia glycyrrhizate. Peeling-roll lotion: extracts of chamomile, arnica, St. John's wort, common ivy, witch hazel, grape leaves, horse chestnut, caramel.

1. Крем Софт Пил-I тонким слоем нанести на сухую и предварительно очищенную кожу, оставить на 1-2 минуты;
2. кончиками пальцев наносить Лосьон Софт Пил-II, слегка втирая и массируя до появления «чешуек», затем интенсивно скатывать «чешуйки» в направлении от центра лица;
3. тщательно смыть теплой водой.

Частота применения зависит от состояния кожи (1 раз в неделю в среднем).

Может быть использовано на веках и коже вокруг глаз.

ФАЗА УХОДА
Шаг 1 (дополнительный уход): Очищение III этап
| | |
| --- | --- |
| Availability in stock | Склад Япония |
| Brand | UTP |
| Volume | 35 ml |
| Skin type | Для всех типов |
| Weight with packaging | 180 g |
| A country | Япония |
La PRECIA Soft Peel Soft Pell complex for acid-free peeling reviews
тут значение для EN
Categories:Basic care of La PreciaUTP-functional cosmetics based on the placentaFace peels and scrubs