Delivery - Japan warehouse

Авиа доставка из Японии в страны где доступно авиа сообщение.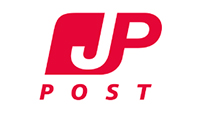 Наземная доставка (морем) из Японии
Overview
Application
Specifications
Reviews

0

Delivery and payment
CREAM BASED ON PLACENTA EXTRACT WITH CERAMIDES AND COLLAGEN
Placental Cream La PRECIA Placenta Cream UTP is a light fluid cream based on placenta extract, ceramide complex and collagen for intensive hydration and protection, recommended for dehydrated, sensitive and oily skin.
The complex of highly active ceramides contained in the cream, selected taking into account the peculiarities of the skin structure, in combination with the maximum concentration of placenta extract and low-molecular-weight collagen, allows not only to protect the skin surface, but penetrating into the deep layers, to provide constant hydration, "enveloping" the cells with a protective layer, helping to restore elasticity and preventing the formation of wrinkles.
The skin becomes elastic, elastic and protected from drying out. It is recommended for skin with such problems as dryness, peeling, dehydration, aging and flabbiness.
It is recommended as an anti-aging agent with a powerful moisturizing effect.
Action and result:
The maximum possible concentration of placental extract for a creamy structure (5%)
The active ingredients penetrate deep into the skin, constantly moisturizing it
The liposomal structure of the cream allows you to act inside the skin, and not on its surface
Moisture retention in all layers of the epidermis
Increasing the elasticity and firmness of the skin
Light texture.
Ingredients:
Squalane is a natural hydrocarbon obtained from the liver of a deep-sea shark. It easily penetrates through the epidermis and transfers bioactive substances to the lower layers of the skin. It has an antioxidant and bactericidal effect, restores the structure of epidermal lipids, normalizes the water-fat balance of the skin, saturates the cells with oxygen, softens, smoothes and moisturizes the skin.
Horse fat is the fat component closest to intercellular lipids (ceramides). Highly permeable, it has an antioxidant, antibacterial, anti-inflammatory effect on the skin from the inside.
Cerebrosides are natural ceramides that are closest in their properties to human ones. They are easily absorbed and increase the production of ceramides by the skin itself. Ceramides firmly bind cells to each other, thereby strengthening the protective function of the skin, preventing the penetration of harmful substances from the outside and contributing to moisture retention.
Placenta Extract - a natural biostimulator, normalizes the synthesis of collagen fibers, activates cellular renewal, smoothes wrinkles, promotes the restoration of skin turgor, evens the tone, prevents the synthesis of melanin.
- it makes up 30-40% of all types of protein contained in the human body, its lack is the main cause of wrinkles, blisters and dehydration of the skin. Restores the smoothness and elasticity of the skin in the dermal layer.
Oyster mushroom extract - contains a wide complex of vitamins. It has bactericidal and antioxidant properties.
Ziziphus fruit extract (unabi) - has a soothing and anesthetic effect on burns and various skin inflammations. It stimulates the synthesis of collagen, accelerates tissue regeneration, including wound healing.
Licorice extract - has a softening and anti-inflammatory effect, cleanses and whitens the skin, activates water-salt metabolism, relieves irritation and tension of the skin. Soothes the skin in case of sunburn and allergic reactions. It is effective for acne, atopic dermatitis, eczema, rosacea, rosacea.
Skullcap root extract-activates blood circulation, restores the protective functions of the skin, has a protective effect against UV radiation. Promotes the penetration of other biologically active components of the cosmetic product into the skin.
Chamomile and Roman chamomile flower extract-has an anti-allergenic and anti-inflammatory effect, stimulates blood circulation, narrows pores, moisturizes and whitens the skin.
St. John's wort extract-due to the high content of bioflavonoids, it has powerful antioxidant and reparant properties. It has an antibacterial, antifungal, antiseptic, anti-inflammatory, astringent effect. It is effective for acne, helps to minimize the formation of scars and the appearance of scars.
Linden extract-contains vitamin C, carotenoids, glycosides, flavonoids, tannins, essential oil. It has pronounced antiseptic and relaxing properties, relieves irritation, moisturizes the skin well, slows down the process of premature aging.
Calendula extract-has bactericidal and disinfecting properties. Protects the skin from inflammation. It has a wound-healing and soothing effect, has capillary-strengthening activity, improves skin regeneration processes, helps to remove fat, close pores and suppress the processes of keratinization of the skin.
Cornflower extract-contains a complex of glycosides, flavonoids, tannins, vitamins and trace elements, has a tonic, anti-inflammatory, antibacterial and regenerating effect on the skin.
Angelica extract-angelica root extract (angelica or angelica) contains coumarins, tannins, organic acids and phytosterols; activates blood circulation, improving microcirculation and normalizing metabolic processes in tissues; saturates the skin with moisture and fills it with radiance.
Rosewood leaf extract-promotes the regeneration of skin cells. It heals microcracks, resolves scar tissue, whitens and reduces the intensity of the pigment of freckles and spots, evens out the tone and improves the complexion. Soothes, moisturizes and tones the skin, eliminates peeling. It is effective in the treatment of allergic rashes, acne, comedones, rosacea, dermatitis.
Rosehip oil-has a moisturizing, wound-healing, anti-inflammatory, and antioxidant effect, due to the high content of flavonoids and tannins. Normalizes the production of sebum. It has a rejuvenating effect.
Carrot extract-contains beta-carotene, vitamins B, PP, D, folic acid. It helps to normalize the water balance of the skin, has a photoprotective effect, slows down the process of premature aging.
Dicalia glycyrrhizate is a natural antioxidant with anti-inflammatory, antiviral, immunostimulating and soothing effects. It is found in the roots of licorice (licorice). In cosmetics, it is used to moisturize and tone the skin. It is especially effective in the treatment of dermatitis and various skin diseases.
Tocopherol (vitamin E) is a universal "beauty vitamin" and an excellent antioxidant that slows down aging. It stimulates skin respiration, strengthens cell membranes. It has anti-inflammatory, healing, soothing, softening and moisturizing properties.
Tocopherol acetate (vitamin E) is an ester of tocopherol. It is a powerful antioxidant. Highly permeable, it is hydrolyzed into vitamin E in the deep layers of the epidermis.
Ceramides 1, 3, 6 II (ceramides from the Latin cera-wax) are special lipid molecules consisting of fatty acids and amino alcohol, which are an important part of the cell membrane. Along with other lipids, ceramides prevent moisture loss through the epidermis, forming a greasy waterproofing barrier in the upper layers of the skin, they are necessary for giving capacity and preserving moisture in the skin, as well as for regulating a number of cellular functions. Ceramides serve as a barrier against bacteria and pollution from the environment. There are nine types of ceramides in the composition of care cosmetics, which are usually marked with numbers from 1 to 9. Ceramide 1-protects against irritation of external gray hair; Ceramide 3-helps to smooth wrinkles; Ceramide 6 II-stimulates cellular biocycles.
Phytosphingosin is a natural valuable lipid that plays an important role in the growth and differentiation of keratinocytes - the most numerous cells of the epidermis. It participates in the formation of a lipid barrier layer of the skin - a hydrolipidic film. It has an antiseptic, anti-inflammatory and antioxidant effect. It moisturizes, softens, relieves redness in rosacea, acne and other manifestations of inflammation.
Composition:
Squalane, glycerin, lecithin, horse fat, cerebrosides, placental protein, collagen, extracts of oyster mushroom, ziziphus fruit (unabi), licorice root (licorice), skullcap root, chamomile and Roman chamomile flowers, St. John's wort, linden, calendula, cornflower, angelica root, rosewood leaves, rosehip oil, carrot extract, dicalia glycyrrhizate, tocopherol (vitamin E), tocopherol acetate, xanthan gum, ceramides 1, 3, 6 II, phytosphingosin, cholesterol.
Небольшое количество крема наносить на очищенную поверхность лица утром и/или вечером. На проблемные или сухие участки наносить в 2-3 слоя, слегка массируя.

***Возможно использование в качестве МАСКИ: нанести крем, не втирая, на всю поверхность лица, накрыть пленкой во избежание испарения, выдержать 5 минут.

При СУХОЙ или ВОЗРАСТНОЙ КОЖЕ рекомендуется использовать в комбинации с Placenta Due 100 ЭКСТРАКТ ПЛАЦЕНТЫ.

При наличии воспалений или угревой сыпи - в комбинации с La PRECIA Pasha Water КОСМЕТИЧЕСКИЙ ЛОСЬОН ПАША ВОДА.

Фаза ухода
Завершение 1 шаг
| | |
| --- | --- |
| Availability in stock | Склад Япония |
| Brand | UTP |
| Volume | 31 ml |
| Weight with packaging | 140 g |
| A country | Япония |
La PRECIA Placenta Cream Placental cream with ceramides, 31 g reviews
La PRECIA Placenta Cream Placental cream with ceramides, 31 g купить недорого в интернет-магазине товаров из Японии "Мирай"
Вы можете заказать La PRECIA Placenta Cream Placental cream with ceramides, 31 g по выгодной цене в интернет-магазине «Мирай». Доставка по всему миру со склада в России или из Японии. Оформите заказ на сайте, и La PRECIA Placenta Cream Placental cream with ceramides, 31 g отправится по указанному Вами адресу
Для всех способов доставки из Японии минимальная сумма заказа 5500 рублей.
При оформлении заказа, необходимо выбрать способ доставки из Японии, система автоматически рассчитает стоимость.
Оплата заказов со склада Японии производится, банковскими картами: VISA, MasterCard, МИР или банковский перевод на р/с организации.
Все заказы из Японии отправляются с момента подтверждения оплаты заказа.
Доставка со склада России г. Москва, осуществляется службой доставки Boxberry, PickPoint, курьером по Москве или Почтой России (1 класс или EMS).
Заказы на сумму от 10000 рублей, отправляем бесплатно Почтой РФ, 1 класс, Boxberry, PickPoint.
Возможные способы оплаты:
Оплата наличными курьеру
Банковской картой: МИР, VISA International, Mastercard Worldwide;
Оплата через Сбербанк Онлайн
Банковский перевод
Подробнее о способах оплаты и доставки La PRECIA Placenta Cream Placental cream with ceramides, 31 g можно узнать по телефонам +7 (977) 976-27-12, +7 (800) 301-07-62 .
Categories:Basic care of La PreciaUTP-functional cosmetics based on the placentaCreams, gels, emulsions
Customers who bought La PRECIA Placenta Cream Placental cream with ceramides, 31 g also bought