La PRECIA Cleansing Cream Cleansing cream for demakiyazh, 150 g
La PRECIA Cleansing Cream Cleansing cream for demakiyazh, 150 g
Delivery - Japan warehouse

Авиа доставка из Японии в страны где доступно авиа сообщение.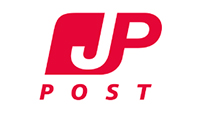 Наземная доставка (морем) из Японии
Overview
Application
Specifications
Reviews

0

Delivery and payment
La PRECIA Cleansing Cream UTP Cleansing Cream
A gentle cream for washing and demaking with placenta extract, massage effect and antioxidant protection, recommended for sensitive, age-related and pigmented skin, effectively combines the functions of cleansing and antioxidant protection.

Ultra-soft cream based on squalane it has the texture of a gentle milk that literally melts when applied, penetrating deep into the skin. The product quickly and gently absorbs dirt and removes makeup. Extract content placentas, as well as the strongest natural antioxidants astaxanthin and green microalgae Haemoatococcus Pluvalis It protects cell membranes from the main causes of aging: oxidation and UV rays, deactivates tyrosinase, preventing the formation of melanin. Arginine, vitamin E and plant extracts, included in the composition, have an antibacterial effect, normalize the water-fat balance, protect the skin from inflammation, while softening and moisturizing it.
The product is the 1st stage of the Japanese cleansing system, preparing the skin for further deeper cleansing. It has a light massage effect.

Suitable for all skin types. It is especially recommended for mature, as well as dry, prone to irritation or rosacea, skin.

Action and result:

Fast absorption of dirt from makeup
Reducing the load on the skin from friction thanks to a soft formula
Therapeutic, anti-inflammatory and whitening effect
Powerful anti-oxidant effect
Beautiful and moisturized skin without problems.
Ingredients:
Squalane is a natural hydrocarbon obtained from the liver of a deep-sea shark. It easily penetrates through the epidermis and transfers bioactive substances to the lower layers of the skin. It has an antioxidant and bactericidal effect, restores the structure of epidermal lipids, normalizes the water-fat balance of the skin, saturates the cells with oxygen, softens, smoothes and moisturizes the skin.
Stearic acid is the most common fatty acid in nature. Helps to remove dirt, sweat and excess sebum. It is an emollient-it is fixed in the stratum corneum of the skin, giving it smoothness and softness.
Arginine is an amino acid, a structural element of connective tissue, one of the main building materials of the body. It participates in the process of collagen synthesis, promotes skin regeneration and healing of minor injuries, improves the complexion and activates the microcirculation process.
Tocopherol (vitamin E) is a universal "beauty vitamin" and an excellent antioxidant that slows down aging. It stimulates skin respiration, strengthens cell membranes. It has anti-inflammatory, healing, soothing, softening and moisturizing properties.
Placenta Extract
Allantoin-softens the stratum corneum, promoting the separation of dead cells, stimulates tissue regeneration. It has a healing effect, helps to narrow the pores.
Dicalia glycyrrhizate is a natural antioxidant with anti-inflammatory, antiviral, immunostimulating and soothing effects. It is found in the roots of licorice (licorice). In cosmetics, it is used to moisturize and tone the skin. It is especially effective in the treatment of dermatitis and various skin diseases.
Extract of the green algae Haematococcus pluvialis-contains a large amount of astaxanthin - a powerful antioxidant, 10 times more effective than beta-carotene and 100 times more effective than vitamin E. Improves the condition of the skin, neutralizing free radicals and preserving the integrity of cell membranes. It perfectly interacts with other antioxidants, such as vitamins C and E, increasing their effectiveness.
Astaxanthin is a carotenoid derived from the microalgae Haematococcus Pluvialis. It is a powerful antioxidant, neutralizing free radicals 100 times more effective than vitamin E and protecting cell membranes from oxidative stress and premature aging. Restores the disturbed moisture balance in the skin, improves its elasticity, reduces wrinkles.
Multi - flowered rosehip extract (Japanese rose) - has a moisturizing, wound-healing, anti-inflammatory, and antioxidant effect, due to the high content of flavonoids and tannins. Normalizes the production of sebum. It has a rejuvenating effect.
Soy bean extract is a phytoestrogen, has a powerful antioxidant effect, stimulates the synthesis of collagen and hyaluronic acid, participates in the regulation of metabolic processes. Restores the epidermal barrier, prevents moisture loss. It has a complex rejuvenating effect. It has a whitening effect.
Medicinal peony extract-has a pronounced bactericidal, anti-inflammatory and regenerating effect. It supplies the skin with the necessary amino acids, increases elasticity, normalizes cellular respiration, relieves irritation.
Krovohlebka extract is obtained from the roots of medicinal krovohlebka, which grows in China, Korea and Japan. The extract has pronounced anti-inflammatory and bactericidal properties, normalizes the fat balance, significantly improving the condition of the skin.
Angelica extract-contains coumarins, tannins, organic acids and phytosterols; activates blood circulation, improving microcirculation and normalizing metabolic processes in tissues; saturates the skin with moisture and fills it with radiance.
Aloe extract is a biogenic stimulator of metabolism and regeneration processes. It has softening, toning, anti-inflammatory, antibacterial and moisturizing properties. It gives the skin elasticity, relieves swelling, soothes and disinfects.
Mulberry extract-the dried bark of mulberry rhizomes has been used in Chinese medicine for a long time, and is also widely used in Asian countries as part of lightening cosmetics. Due to the high content of flavonoids and potent substances, the extract prevents the production of melanin, has an anti-inflammatory, antiseptic and antioxidant effect.
Sophora extract-high content of rutin (vitamin P) provides protection against free radicals, strengthens capillaries and restores vascular permeability. It has a bactericidal, regenerating and fortifying effect.
Ginseng extract-due to its unique chemical composition, ginseng root has a beneficial effect on the general condition of the skin, regulates and normalizes metabolic processes, stimulates tissue regeneration and blood microcirculation, intensively nourishes and restores the skin.
Composition:
WATER, HYDROGENATED POLY (C6-12 OLEFIN), ISOPROPYL PALMITATE, SQUALANE, TRIETHYLHEXANOIN, PPG-15 STEARYL ETHER, BUTYLENE GLYCOL, GLYCERIN, STEARETH-2, STEARETH-20, CETYL ALCOHOL, DIMETHICONE, STEARYL ALCOHOL, STEARIC ACID, ALCOHOL, PHENOXYETHANOL, METHYLPARABEN, ARGININE, CARBOMER, PROPYLPARABEN, TOCOPHEROL, PLACENTAL PROTEIN, ALLANTOIN, DIPOTASSIUM GLYCYRRHIZATE, CAPRYLIC/CAPRIC TRIGLYCERIDE, HAEMATOCOCCUS PLUVIALIS EXTRACT, ASTAXANTHIN, ROSA MULTIFLORA FRUIT EXTRACT, GLYCINE SOJA (SOYBEAN) SEED EXTRACT, PAEONIA ALBIFLORA ROOT EXTRACT, SANGUISORBA OFFICINALIS ROOT EXTRACT, ANGELICA ACUTILOBA ROOT EXTRACT, ALOE FEROX LEAF EXTRACT, MORUS ALBA ROOT EXTRACT, SOPHORA NGUSTIFOLIA ROOT EXTRACT, PANAX GINSENG ROOT EXTRACT.

Небольшое количество кончиками пальцев нанести на всю поверхности лица, массировать, пока крем не исчезнет с пальцев. Можно использовать как на сухую, так и на влажную кожу. Обязательно смыть теплой водой.
Рекомендуется применять утром и/или перед сном для очищения кожи от макияжа и загрязнений.
Для наилучшего результата используйте двухступенчатую японскую систему очищения.
| | |
| --- | --- |
| Availability in stock | Склад Япония |
| Brand | UTP |
| Volume | 150 ml |
| Weight with packaging | 200 g |
| A country | Япония |
La PRECIA Cleansing Cream Cleansing cream for demakiyazh, 150 g reviews
тут значение для EN
Categories:Basic care of La PreciaUTP-functional cosmetics based on the placentaPurificationCream, gel for washing