KISS YOU Ionic toothbrush, 5 pcs
KISS YOU Ionic toothbrush, 5 pcs
Delivery - Japan warehouse

Авиа доставка из Японии в страны где доступно авиа сообщение.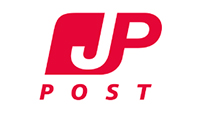 Наземная доставка (морем) из Японии
Overview
Application
Specifications
Reviews

0

Delivery and payment
Ionic Toothbrushes KISS YOU Ion 21 – this is a unique invention of Japanese scientists. The brush allows you to brush your teeth without using dental floss, toothpaste and water, cleanses the oral cavity with the help of positively charged ions and gives antibacterial properties to saliva. The brush is equipped with removable nozzles that need to be changed every few months. Electroplating (electric shock) allows you to avoid problems in the future and eliminate existing ones.
The brush helps:
clean the plaque;
prevent the formation of tartar and gradually destroy the existing one;
whiten and polish your teeth;
eliminate the unpleasant smell;
eliminate bleeding gums;
cure gingivitis
The design of the ion brush includes a rod with a titanium dioxide coating and a charging element. While brushing your teeth, you need to touch the metal plate with your finger to activate the active element, which is located under the metal plate. As a result, an insignificant current (1.5 mkA) is formed on the bristles, which activates the release of ions. The negatively charged ions attract the positively charged plaque ions and remove them. Plaque begins to break down even without the impact of bristles.
Dirt on the teeth is destroyed at the molecular level, and not due to physical contact, which allows you not to use toothpastes, flavorings or dental floss. If you are used to using toothpaste, one pea is enough. The effect of toothpaste when used together with a brush increases. After a three-minute brushing of teeth, an increased concentration of ions remains in the saliva for another 10 hours. The KISS YOU Ion 21 toothbrush helps prevent gum diseases.
The main consequences of the therapeutic effect of a small electric current:
elimination of inflammatory processes in the mouth;
elimination of hypersensitivity of teeth;
elimination of bleeding gums.
The brush design includes a battery that cannot be replaced. With a daily 3-minute cleaning in the morning and in the evening, the battery charge will last for 1.5-2 years. You can check whether the battery is working by pressing the indicator button. When brushing your teeth, you do not need to click on the indicator. The brush heads can be easily changed as needed.
Advantages of the Japanese toothbrush KISS YOU Ion 21:
powerful antibacterial effect;
positive effect on biologically active points;
saving on hygiene products;
saving time;
the ability to use it in field conditions;
convenience;
durability (provided that the nozzles are replaced).
проверьте, хорошо ли закреплена насадка; смочите щетку водой; прикоснитесь к активному элементу; чистите зубы без усилий 3 минуты. Использовать после каждого приема пищи. Утром и перед сном можете добавлять немного зубной пасты.
Availability in stock

Склад Япония

Brand

Kiss You

Equipment

5 шт

Weight with packaging

200 g

Colour

Розовый




Голубой

A country

Япония
KISS YOU Ionic toothbrush, 5 pcs reviews
тут значение для EN
Customers who bought KISS YOU Ionic toothbrush, 5 pcs also bought