Delivery - Japan warehouse

Авиа доставка из Японии в страны где доступно авиа сообщение.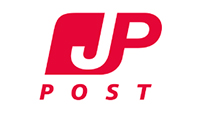 Наземная доставка (морем) из Японии
Overview
Application
Specifications
Reviews

0

Delivery and payment
A serum created on the basis of Hyaluronic acid obtained from the umbilical cord extract.



The umbilical cord is the thread of life that connects the embryo with the placenta. The umbilical cord extract has an incredible power of moisture saturation due to the acidic mucopolysaccharides contained in it-hyaluronic acid and chondroitin sulfate, which are natural moisturizing factors (NMF).
The moisturizing ability of Hyarone Du 100 significantly exceeds the capabilities of hyaluronic acid used in conventional cosmetics (obtained from cock combs or artificially created with the help of biotechnologies). In addition to its powerful ability to retain moisture, hyaluronic acid forms an acidic hydrolipidic film on the skin that protects against drying out and prevents the proliferation of bacteria on the skin. Due to the high content of biologically active peptides and amino acids, the product promotes cell regeneration and restoration of elasticity, improves the functioning of peripheral vessels, activates the delivery of nutrients and oxygen to the cells, strengthens the protective functions of the skin.
It is recommended for dry, fading skin in combination with Placenta Dew 100 and for fighting acne and inflammation in combination with PASHA water from the La PRECIA series.

Action and result:
Forms a hydrolipidic film on the skin
Improves peripheral blood circulation
Prevents aging, gives elasticity and moisturizes.
Composition:
Umbilical cord extract-has a pronounced hydrating effect on all layers of the epidermis, contains activated peptides that strengthen connective tissue and promote skin nutrition
Hyaluronic acid is an effective moisturizer with a high moisture-retaining ability, softens, moisturizes the skin, reduces water loss through the stratum corneum, promotes the absorption of other active substances.
Terms of use and storage:
1. Store in a cool, dry, ventilated place at room temperature.
2. It is recommended to use it within 6 months after opening
3. NOT for internal use!
4. Shelf life is 3 years
5. Packaging-GLASS!
6. Before using it, it is recommended to consult a dermatologist.
7. If serious skin problems occur, immediately stop using and consult a dermatologist.
8. It is recommended to use it according to the specified scheme.
Небольшое количество нанесите на кожу лица перед использованием крема. На проблемные/сухие участки можно наносить в 2-3 слоя, слегка массируя. Применять утром и/или вечером.
Для сухой/возрастной кожи рекомендуется использовать в комбинации с Placenta Due 100 ЭКСТРАКТ ПЛАЦЕНТЫ.
При проблемах, связанных с угревой сыпью и воспалениями - в комбинации с La PRECIA Pasha Water КОСМЕТИЧЕСКИЙ ЛОСЬОН ПАША ВОДА.
| | |
| --- | --- |
| Availability in stock | Склад Япония |
| Brand | UTP |
| Volume | 50 ml |
| Size | 9.9 × 4.7 × 4.5 cm |
| Weight with packaging | 110 g |
| A country | Япония |
HYARONE Due 100 Hyaluronic acid, 50 ml reviews
HYARONE Due 100 Hyaluronic acid, 50 ml купить недорого в интернет-магазине товаров из Японии "Мирай"
Вы можете заказать HYARONE Due 100 Hyaluronic acid, 50 ml по выгодной цене в интернет-магазине «Мирай». Доставка по всему миру со склада в России или из Японии. Оформите заказ на сайте, и HYARONE Due 100 Hyaluronic acid, 50 ml отправится по указанному Вами адресу
Для всех способов доставки из Японии минимальная сумма заказа 5500 рублей.
При оформлении заказа, необходимо выбрать способ доставки из Японии, система автоматически рассчитает стоимость.
Оплата заказов со склада Японии производится, банковскими картами: VISA, MasterCard, МИР или банковский перевод на р/с организации.
Все заказы из Японии отправляются с момента подтверждения оплаты заказа.
Доставка со склада России г. Москва, осуществляется службой доставки Boxberry, PickPoint, курьером по Москве или Почтой России (1 класс или EMS).
Заказы на сумму от 10000 рублей, отправляем бесплатно Почтой РФ, 1 класс, Boxberry, PickPoint.
Возможные способы оплаты:
Оплата наличными курьеру
Банковской картой: МИР, VISA International, Mastercard Worldwide;
Оплата через Сбербанк Онлайн
Банковский перевод
Подробнее о способах оплаты и доставки HYARONE Due 100 Hyaluronic acid, 50 ml можно узнать по телефонам +7 (977) 976-27-12, +7 (800) 301-07-62 .
Categories:Cellular Care EssenceUTP-functional cosmetics based on the placentaSerums and essences