HITOYURAI + 30 Premium Milky Lotion Anti-aging Facial Milk, 80 ml
HITOYURAI + 30 Premium Milky Lotion Anti-aging Facial Milk, 80 ml
Доставка - склад Япония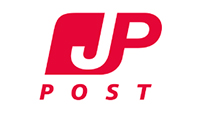 Морская доставка из Японии

EMS или авиа доставка из Японии, возможна в страны где доступно авиа сообщение.
Overview
Применение
Characteristics
Reviews

0

Доставка и оплата
HITOYURAI Series +30 - Anti-aging milk with a hybrid extract of stem cells and hyaluronic acid. 
All products of the series contain human stem cells.
The latest technology is used DDS (Drug Delivery System) which allows you to stem cells of nervous tissue, adipose tissue stem cells derived from human adipocytes, to receive directly into a given part of the body, to certain tissues and cells.
Stem cell extract, penetrating through the protective barrier of the skin, uses a signaling mechanism to adjust the work of its own cells of the epidermis.
The technology of nanocapsules (with liposomes) allows the components to penetrate deep into the stratum corneum of the skin. 
Technology CDS – Cosmetic Delivery System - the ingredients penetrate the skin, overcoming the barrier in the form of the stratum corneum and act in the second layer of the dermis.
Anti-aging facial milk with stem cells - this product has a very delicate structure, which helps to normalize the balance of the skin, the production of sebum, has a matting effect. It can be used as a makeup base, making the makeup more resistant.
The main active components: 
Ceramides - help to strengthen the barrier properties of the skin.
Retinol - helps lighten age spots, tightens the skin, align the skin relief.
Fullerene - a strong antioxidant, fights oxidative processes in the skin.
Golden Cocoon Extract - the composition includes sericin and fibroin-proteins that are also found in silk, and contain a huge amount of useful amino acids.
Chinese Peony Extract - normalizes the balance of the skin, eliminates inflammation, makes the protective barrier of the skin more resistant to environmental influences.
Neuronal stem cells-cells with nerve endings slow down the destruction of melanin and have a bleaching effect.

Also in the composition of the versican products are components from the golden cocoons of the silkworm. Versican activates fibroblasts producing collagen and elastin 2.5 times better.
Argireline - anti-wrinkle ingredient, creates an effect similar to the effect of botox. Mainly, argireline relaxes tense muscles.
Also in the composition of more than 500 protein components and cytokines. Cytokine is a cosmetic ingredient that affects the growth factors EGF and FGF.
Composition: water, BG, glycerin, squalane (derived from olive oil), meadow foam seed oil, 1,2-pentanediol, petrolatum, gliceryny stearate, stearic acid, hexa (hydroxystearate acid /stearic acid /rosin acid) dipentaerythrityl, beganovic alcohol, ceteth 20, cetylpalmitate, Dimethicone, arbutin, acetyl Hexapeptide-8, capilaridade-17, glycine, adenosine, acetylglutamate Na, ascorbylpalmitate, hydrogenated lecithin, Tocopheryl acetate, tocopherol, tri (Caprylic /capric acid) glyceryl, capriglione, root extract of Scutellaria extract, peony tree, nicovideo silkworm extract, xanthan gum, lecithin, carnosine, soy Sterol, thioctic acid, ubiquinone, Thistle fruit extract, human Oligopeptide-1 extract, Chlorella extract, aloe Vera leaf extract, kudzu root extract, plankton extract from the leaves of the artichoke, ascorbicacid, ascorbic acid, bearberry leaf extract, rosehip oil, Polysorbate 80, karbomer, hydroxide K, glycyrrhizic acid 2K, adenine, alanine, arginine, asparagine, aspartic acid, Biotin, Ca chloride, Pantothenic acid Ca, choline chloride, copper sulfate, cyanocobalamin, cysteine HCl, cystine, 2Na phosphate, ferrous sulfate, folic acid, glucose, glutamic acid, glutamine, glutathione, glycine, histidine, histidine HCl, hydroxyproline, Inositol, isoleucine, leucine, linoleic acid, linolenic acid, cysteine hydrochloride, Mg chloride, magnesium sulfate, manganese sulfate, methionine, Niacinamide, PABA, phenylalanine, K chloride, Proline, pyridoxine HCl, Riboflavin, serine, sodium bicarbonate, sodium chloride, sodium metasilicate, nutrifaster, sodium pyruvate, thiamine HCl, threonine, thymidine, tryptophan, tyrosine, valine, zinc sulfate, collagen, hyaluronic acid, EGF, FGF-2, VEGF, TGF-β1, eotaxin, Flt-3-ligand, G-CSF, GM-CSF, IL-12 (p40), IL-12 (p40), IL-12, IL-6, IL- (p70), IL-15, IL-17, IP-10, MCP-1, MCP-3, MDC, MIP-1b, PDGF-AA, RANTES, sCD40L, sIL-2 Ra, 1, 2-hexanediol, Phenoxyethanol , citric acid Na, citric acid.
Применять после очищения кожи и нанесения лосьона и сыворотки. Молочко (или крем при сухой коже) – заключительный этап увлажнения
Нанесите небольшое количество средства на ладонь.
Легкими похлопывающими движениями впитайте молочко в кожу лица.
| | |
| --- | --- |
| Availability in stock | Склад Япония |
| Brand | HITOYURAI |
| Volume | 80 ml |
| Skin type | Сухая, обезвоженная, Пигментированная, Проблемная, Антивозрастной уход |
| Weight with packaging | 250 g |
| A country | Япония |
HITOYURAI + 30 Premium Milky Lotion Anti-aging Facial Milk, 80 ml reviews
HITOYURAI + 30 Premium Milky Lotion Anti-aging Facial Milk, 80 ml купить недорого в интернет-магазине товаров из Японии "Мирай"
Вы можете заказать HITOYURAI + 30 Premium Milky Lotion Anti-aging Facial Milk, 80 ml по выгодной цене в интернет-магазине «Мирай». Доставка по всему миру со склада в России или из Японии. Оформите заказ на сайте, и HITOYURAI + 30 Premium Milky Lotion Anti-aging Facial Milk, 80 ml отправится по указанному Вами адресу
Для всех способов доставки из Японии минимальная сумма заказа 5500 рублей.
При оформлении заказа, необходимо выбрать способ доставки из Японии, система автоматически рассчитает стоимость.
Оплата заказов со склада Японии производится, банковскими картами: VISA, MasterCard, МИР или банковский перевод на р/с организации.
Все заказы из Японии отправляются с момента подтверждения оплаты заказа.
Доставка со склада России г. Москва, осуществляется службой доставки Boxberry, PickPoint, курьером по Москве или Почтой России (1 класс или EMS).
Заказы на сумму от 10000 рублей, отправляем бесплатно Почтой РФ, 1 класс, Boxberry, PickPoint.
Возможные способы оплаты:
Оплата наличными курьеру
Банковской картой: МИР, VISA International, Mastercard Worldwide;
Оплата через Сбербанк Онлайн
Банковский перевод
Подробнее о способах оплаты и доставки HITOYURAI + 30 Premium Milky Lotion Anti-aging Facial Milk, 80 ml можно узнать по телефонам +7 (977) 976-27-12, +7 (800) 301-07-62 .
Categories:HITOYURAI +30 anti-aging cosmeceuticals with stem cellsCreams, gels, emulsions