Purple Ipe Gold SS Ant Tree Extract, 50 capsules
Purple Ipe Gold SS Ant Tree Extract, 50 capsules
Delivery - Japan warehouse

Авиа доставка из Японии в страны где доступно авиа сообщение.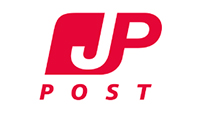 Наземная доставка (морем) из Японии
Overview
Application
Specifications
Reviews

0

Delivery and payment
Purple Ipe Gold SS Ant Tree Extract - the drug is especially rich in vitamins and minerals, polyphenols, quinones, it slows down the aging process of the body, fights viruses and parasites, saturates the body with necessary nutrients, promotes its purification, and also gives energy and increases efficiency.
Main components: 
Ant Tree Bark Extract it contains many valuable vitamins and minerals, such as vitamins B1, B2, B6, B12 and C, folic acid, inositol, niacin, sodium, phosphorus, iron, calcium, selenium, potassium, magnesium, copper, zinc , manganese, chromium, amino acids, fiber, etc. The drug normalizes the work of the nervous system and gastrointestinal tract, protects against free radicals, nourishes muscle tissues, strengthens the immune system, protects the body from the formation of cancer cells and stimulates blood circulation.
Safflower oil It contains a large amount of vitamin E, which eliminates breathing problems, helps blood circulation, strengthens the immune system, also helps the body get rid of free radicals, reducing the risk of heart disease and cancer, reduces the development of inflammatory processes in the body.
Beeswax it has anti-inflammatory and regenerative properties, strengthens metabolism, normalizes the activity of the gastrointestinal tract, is a natural antibiotic, cleanses the body of toxins and toxins, improves blood circulation.
The drug will give you a surge of strength, preserve the natural beauty, health and youth!
The drug has no side effects, and therefore is recommended for children and the elderly.
Composition 1 capsule 400 mg: Ant Tree bark extract 60 mg.
Ingredients: safflower oil, gelatin, ant tree bark extract powder, dextrin, glycerin, beeswax, glycerin ether.
Contraindications: Individual intolerance to the components of the drug, pregnancy, allergy to at least one of the components of the drug.
It is not a medicinal product. Consult a doctor before use.
Принимать 3 капсулы в день
| | |
| --- | --- |
| Availability in stock | Склад Япония |
| Course of use | На 16 дней |
| Tablets in a package | 50 |
| Weight with packaging | 100 g |
| A country | Япония |
Purple Ipe Gold SS Ant Tree Extract, 50 capsules reviews
тут значение для EN
Categories:ImmunityJapanese vitamins and dietary supplementsMaca, ginseng, etc.
Tags:Ant Tree Extract