FINE Agaricus Extract Powder with vitamin C, 180 g
FINE Agaricus Extract Powder with vitamin C, 180 g
Delivery - Japan warehouse

Авиа доставка из Японии в страны где доступно авиа сообщение.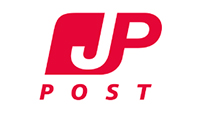 Наземная доставка (морем) из Японии
Overview
Application
Specifications
Reviews

0

Delivery and payment
FINE Agaricus Extract Powder Agaricus Extract Powder - the drug has an immunomodulatory and antitumor effect. The presence of a powerful antioxidant, beta-glucan, increases all the protective functions of the immune system. Of all the tested mushrooms, Brazilian Agaric contains the highest concentration of this polysaccharide - beta-glucan. This is the most valuable component!
Agaricus brasil is also effective for protecting the liver, diabetes and allergies. The mushroom contains a set of fats, proteins and carbohydrates that are easily absorbed in the gastrointestinal tract.
Agaric stimulates various immune cells (macrophages, natural killer cells, T cells, etc.) and makes each cell of the body more viable.
In essence, beta-glucan sets in motion a chain reaction, leading to the activation of immune activity. It stimulates the production of interferon and interleukins to accelerate protection, activating T cells( T-killers and T-helpers), NK cells and other cells of the immune system. In addition, the content of cytotoxic granules – the chemical weapon of macrophages against malignant formations-increases.
Agaric of Brazil-prevention of chronic hepatitis and other liver diseases. It helps to build a reliable protection of the liver, by stimulating the process of liver recovery and improving the reserve function of the liver.
Agaric of Brazil prevents the progression of diabetes. Plant fibers prevent increases in blood sugar levels. Vegetable fibers are everything that cannot be digested by digestive enzymes, such as indigestible high-molecular polymers, polysaccharides, cellulose, pectin substances, chitin and chitosan.
Agaric contains linolinic acid, which, like vegetable fibers, lowers cholesterol and serves to prevent the development of atherosclerosis.
Agaric of Brazil also fights and defeats allergies.
Brazilian Agaric contains vitamins Bl and B2, as well as a large amount of ergosterol, which can be converted into vitamin D2 if it is dried in the sun or heated during the mechanical drying process. Vitamin D2 reduces the risk of bone loss.

The Fine Agaricus Extract Powder contains a concentrated extract of this valuable mushroom with the addition of vitamin C. Thanks to the powdery consistency, the supplement is easy and convenient to use.
Composition (180 g): brazilian agaricus extract -178.74 g, Vitamin C -1.26 g.
Nutritional value 100 g: Energy value - 384 kcal, protein - 7.1 g, fat - 0 g, carbohydrates - 88.9 g, sodium - 17.3 mg.
Contraindications: Individual intolerance to the product, pregnancy and breast-feeding. Consult a doctor before use.
It is not a medicinal product.
Рекомендуется принимать по 3-9 чайных ложек в день, добавляя в еду или смешивая с водой.
| | |
| --- | --- |
| Availability in stock | Склад Япония |
| Brand | FINE |
| Volume | 180 гр |
| Weight with packaging | 600 g |
| A country | Япония |
FINE Agaricus Extract Powder with vitamin C, 180 g reviews
тут значение для EN
Categories:ImmunityAgaricus, meshima, reishiLiverPrevention of oncology
Customers who bought FINE Agaricus Extract Powder with vitamin C, 180 g also bought