Delivery - Japan warehouse

Авиа доставка из Японии в страны где доступно авиа сообщение.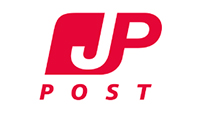 Наземная доставка (морем) из Японии
Overview
Application
Specifications
Reviews

0

Delivery and payment
Thanks to the combination of effective anti-aging components (low molecular weight marine collagen, biotin, elastin, coenzyme Q10 and vitamin C), Fine Gold collagen significantly reduces the appearance of age-related changes on the skin, strengthens ligaments and improves well-being. Discover the drink of youth and beauty!

The composition of FINE Gold Hyaluronic & Collagen includes a daily dose of vitamin C, antioxidants, as well as biotin, the lack of which is difficult to fill with food.
Marine low-molecular-weight collagen is one of the most effective means for maintaining elasticity, turgor and youthfulness of the skin. It also provides mobility to our joints and ligaments, makes healthy hair and nails, when less and less natural collagen is produced over the years. It is as close as possible to the skin cells in its molecular structure and is easily absorbed. Hyaluronic acid in high concentration provides effective regeneration of body cells and maintenance of the correct water balance of the skin.
Biotin is a nutrient that helps to maintain healthy skin and mucous membranes. In combination, coenzyme Q10 and biotin improve skin tightness and slow down the aging processes of cells. With their help, natural collagen is synthesized by the body faster. A daily waste dose of biotin fills the need for 100%, vitamin C 125%.
Elastin is a protein of the intercellular matrix, an integral component of human connective tissue, contained in the epidermis, blood vessel walls, bone and joint joints, cartilage, ligaments, muscle fascia, and the shell of internal organs. Along with other proteins (collagen), it forms a three-dimensional network of protein fibers, causing the strength of the tissue.
This thread-like protein has rubber-like properties and provides elasticity and extensibility, contributing to the return of the organ to its original state (pinching of the skin, inhalation-exhalation, emptying of the bladder, etc.). A sufficient content of elastin in the body is important for the functioning of the cardiovascular system, the health of blood vessels, adequate work of organs subject to systematic compression and stretching (heart, lungs, bladder, skin, tendons, sphincters).
Elastin performs the following functions:
turgor, elasticity, firmness of the skin and contours of the face and body;
joint mobility;
the strength of the ligaments.
Elastin is produced by the body itself, but its production decreases over time.
Vitamin C not only nourishes cells, but also stimulates the immune system and improves resistance to diseases.
Composition: Low molecular weight collagen (marine) 5250 mg, Hyaluronic acid 150 mg, Vitamin C 100 mg, Biotin 45 mg, Elastin 15 mg, Numedic Pearl Barley extract 450 mg, condensed skimmed soy milk, dextrin, coenzyme Q10, trehalose, sweetener (sucralose). Energy 25 kcal, protein 5.5 g, fat 0.08 g, carbohydrates 0.69 g, sodium 32 mg.
Dilute the powder shortly before taking it — the useful means of the solution decrease when infused. Keep the opened powder package tightly closed in a dark, cool and dry place. The color of the powder may vary slightly, but this does not affect its quality and the result of use.
Contraindications: Intolerance to the components included in the composition. Pregnancy and lactation.
It is not a medicinal product.
Одну мерную ложку (7 г) порошка разведите в любимом напитке или добавьте в привычную еду.
Порошок можно разводить в горячих и холодных напитках, кофе, чае, соках и т. д. Обладает приятным молочным вкусом.
| | |
| --- | --- |
| Назначение | Японские витамины и Бады |
| Availability in stock | Склад Япония |
| Brand | FINE |
| Admission course | На 28 дней |
| Volume | 196 г. |
| Weight with packaging | 330 g |
| A country | Япония |
FINE Gold Hyaluronic Acid 150 mg + Collagen Peptide, 196g reviews
FINE Gold Hyaluronic Acid 150 mg + Collagen Peptide, 196g купить недорого в интернет-магазине товаров из Японии "Мирай"
Вы можете заказать FINE Gold Hyaluronic Acid 150 mg + Collagen Peptide, 196g по выгодной цене в интернет-магазине «Мирай». Доставка по всему миру со склада в России или из Японии. Оформите заказ на сайте, и FINE Gold Hyaluronic Acid 150 mg + Collagen Peptide, 196g отправится по указанному Вами адресу
Для всех способов доставки из Японии минимальная сумма заказа 5500 рублей.
При оформлении заказа, необходимо выбрать способ доставки из Японии, система автоматически рассчитает стоимость.
Оплата заказов со склада Японии производится, банковскими картами: VISA, MasterCard, МИР или банковский перевод на р/с организации.
Все заказы из Японии отправляются с момента подтверждения оплаты заказа.
Доставка со склада России г. Москва, осуществляется службой доставки Boxberry, PickPoint, курьером по Москве или Почтой России (1 класс или EMS).
Заказы на сумму от 10000 рублей, отправляем бесплатно Почтой РФ, 1 класс, Boxberry, PickPoint.
Возможные способы оплаты:
Оплата наличными курьеру
Банковской картой: МИР, VISA International, Mastercard Worldwide;
Оплата через Сбербанк Онлайн
Банковский перевод
Подробнее о способах оплаты и доставки FINE Gold Hyaluronic Acid 150 mg + Collagen Peptide, 196g можно узнать по телефонам +7 (977) 976-27-12, +7 (800) 301-07-62 .
Categories:Japanese collagen, placenta, hyaluronic acidJapanese CollagenCollagen PowderHyaluronic Acid