FANCL 60 Vitamin for men 60+, 30 sachets x 3 pcs
FANCL 60 Vitamin for men 60+, 30 sachets x 3 pcs
Delivery - Japan warehouse

Авиа доставка из Японии в страны где доступно авиа сообщение.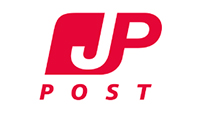 Наземная доставка (морем) из Японии
Overview
Application
Specifications
Reviews

0

Delivery and payment
Fancl Vitamin for men Комплекс витаминов для мужчин 60+, in this complex includes vitamins and trace elements necessary for the full functioning of the body.
The combination of several antioxidants allows you to prevent the aging of the body and protects cells from pathological changes. Ginkgo extract activates cerebral blood circulation, improves memory and attention. As well as nattokinase, it prevents the formation of blood clots and the formation of atherosclerosis. Oyster extract has a unique property to support male strength and energy, and milk thistle will protect the liver. Curcumin will help to relieve a hangover and restore the body after drinking alcohol. Chitosan, included in the composition of the supplement, improves digestion and neutralizes excess fat coming from food. The use of the Fancl vitamin complex for men over 60 years old will allow you to keep active and vital energy for a long time.
1 sachet contains: blueberries, lutein, astaxanthin, N-acetyl-glucosamine and proteoglycans, ferulic acid and ginkgo biloba, reduced coenzyme Q10, vitamins B and C, PSG (steroid glycosides of brown rice sprouts) and vegetable lactic acid bacteria, curcumin and oyster extract.
Composition: vitamin E (α-tocopherol) - 13 mg., vitamin C - 347 mg., vitamin B1 - 8.3 mg., vitamin B2 - 4 mg., niacin - 5 mg., vitamin B6 - 3.3 mg., folic acid - 67 mcg., vitamin B12 - 20 mcg., biotin - 167 mcg., pantothenic acid - 10 mg., zinc - 1.2 mg., selenium - 2.4 mcg., vitamin P (hesperidin) - 2.8 mg., inositol - 17 mg., reduced coenzyme Q10 - 15 mg., ginkgo biloba extract - 20 mg. (flavonoids 24%, terpene lactone 7%), ferulic acid - 50 mg., α-GPC (alpha-glyceryl phosphorylcholine) - 25 mg., PSG (steroid glycosides of brown rice sprouts) - 6 mg., ginger extract - 8 mg., vegetable lactic acid bacteria - 20 billion., purified fish oil containing DHA - 25 mg., astaxanthin - 2 mg., cyanidin-3-glucoside - 1.2. mg., lutein - 8 mg., N-acetyl-glucosamine - 150 mg., salmon nasal cartilage extract (proteoglycans containing type II collagen) - 13 mg., turmeric from curcumin - 6 mg., oyster extract - 20 mg., Maria thistle extract - 65 mg. (silymarin-42 mg.), L-cysteine peptide-1.6. mg.
It is contraindicated to take the supplement if you are allergic to the components of eggs, soy and gelatin.
There are contraindications. Consult a specialist.
It is not a medicinal product. Consult your doctor before use.
Принимать по 1 – 2 пакетика в день.
| | |
| --- | --- |
| Назначение | Японские витамины и Бады |
| Availability in stock | Склад Япония |
| Brand | FANCL |
| Admission course | На 90 дней |
| Equipment | 30 саше х 3 шт |
| Weight with packaging | 250 g |
| A country | Япония |
FANCL 60 Vitamin for men 60+, 30 sachets x 3 pcs reviews
тут значение для EN
Categories:FANCLMultivitaminsVitamin and mineral complexesVitamins for men
Customers who bought FANCL 60 Vitamin for men 60+, 30 sachets x 3 pcs also bought