FANCL Nattokinase + Omega 3, for 90 days
FANCL Nattokinase + Omega 3, for 90 days
Доставка - склад Япония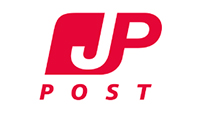 Морская доставка из Японии

EMS или авиа доставка из Японии, возможна в страны где доступно авиа сообщение.
Overview
Применение
Characteristics
Reviews

0

Доставка и оплата
A natural complex from the Japanese manufacturer of dietary supplements of the company Fancl.
It contains all the necessary substances for the normal functioning of the cardiovascular system and the brain.
Excellent prevention of stroke. Improvement of metabolism in the brain. Protection of the retina of the eye.
It is effective for diabetic angiopathy, impaired hearing and vision, migraines and memory impairment, cerebral atherosclerosis, neurodystrophic diseases - Alzheimer's disease, Parkinson's disease, dystonic cerebral venous disorders and dyscirculatory encephalopathies, disorders of sexual function, diseases of the venous system, Raynaud's syndrome, obliterating endarteritis, chronic fatigue syndrome, bronchial asthma and diabetes mellitus diabetes. For the normal functioning of the brain, a constant supply of blood rich in nutrients and oxygen is necessary. Any factor that slows down the blood flow negatively affects its activity.
This complex will help you to avoid these problems.

An excellent prevention of such problems in the diet of the Japanese is the soy product Natto, which is obtained by fermenting boiled soybeans with the bacterium Bacillus subtilis (a strain of hay bacillus).
As a result of fermentation, it turns out Nattokinase - an enzyme that affects the entire body, reducing the viscosity of the blood. Especially its use is indicated for the prevention of cardiovascular diseases, people with a tendency to thrombosis and varicose veins, with fatigue in the legs after a hard day or physical exertion, swelling of the limbs, with deterioration of intelligence.
A cosmetic effect was also noticed: the venous meshes on the legs became less noticeable.
OF - an essential element of unsaturated fatty acids for humans, obtained from high-quality fish oil. It improves mental activity, serves as an excellent prevention of cardiovascular diseases, softens blood vessels, reduces the level of lipids in the blood, delays aging, prevents dementia. It is responsible for the intellectual development of a person from the moment of fetal development until old age.

EPA - unsaturated fatty acid, the main component of fish oil. It reduces the level of cholesterol and triglycerides in the blood, promotes the metabolism of unsaturated fatty acids in the body, reduces blood viscosity, improves blood circulation, increases oxygen supply to tissues, prevents the deposition of fat on the walls of blood vessels. It will serve as an excellent prevention of atherosclerosis and thrombosis of the cerebral vessels. It will protect you from stroke, high blood pressure and other cardiovascular diseases.
Composition
Bacillus subtilis extract in powder: 50 mg (nattokinase 1000FU), soy saponins B: 10 mg, DHA purified fish oil: 80 mg (as part of fatty acids DHA46%, EPA5%) [DHA: 31 mg ], vitamin E: 134mg, vitamin B6 2mg:, vitamin B12: 6 mcg, folic acid: 400 mcg.
Contraindications : pregnancy, lactation, allergy to the components of the drug.
It is not a medicinal product.


Additional information
FANCL launched a line for the production of dietary supplements in 1994. The main idea when launching the line was to produce high-quality dietary supplements at an affordable price, so that everyone could afford to improve the quality of life.
Initially, FANCL was one of the first to develop natural ingredients, such as HTC collagen, sprouted brown rice and kale juice. Now the company is one of the largest manufacturers of dietary supplements in Japan and is actively developing new active ingredients to not only meet the needs of customers and improve their quality of life, but also to be one step ahead in its developments in the niche of dietary supplements, one of the largest segments of the Japanese market.
2 таблетки 1 раз в день.
| | |
| --- | --- |
| Availability in stock | Склад Япония |
| Brand | FANCL |
| Admission course | На 90 дней |
| Tablets in a package | 60 |
| Equipment | 3 упаковки |
| Weight with packaging | 100 g |
| A country | Япония |
FANCL Nattokinase + Omega 3, for 90 days reviews
FANCL Nattokinase + Omega 3, for 90 days купить недорого в интернет-магазине товаров из Японии "Мирай"
Вы можете заказать FANCL Nattokinase + Omega 3, for 90 days по выгодной цене в интернет-магазине «Мирай». Доставка по всему миру со склада в России или из Японии. Оформите заказ на сайте, и FANCL Nattokinase + Omega 3, for 90 days отправится по указанному Вами адресу
Для всех способов доставки из Японии минимальная сумма заказа 5500 рублей.
При оформлении заказа, необходимо выбрать способ доставки из Японии, система автоматически рассчитает стоимость.
Оплата заказов со склада Японии производится, банковскими картами: VISA, MasterCard, МИР или банковский перевод на р/с организации.
Все заказы из Японии отправляются с момента подтверждения оплаты заказа.
Доставка со склада России г. Москва, осуществляется службой доставки Boxberry, PickPoint, курьером по Москве или Почтой России (1 класс или EMS).
Заказы на сумму от 10000 рублей, отправляем бесплатно Почтой РФ, 1 класс, Boxberry, PickPoint.
Возможные способы оплаты:
Оплата наличными курьеру
Банковской картой: МИР, VISA International, Mastercard Worldwide;
Оплата через Сбербанк Онлайн
Банковский перевод
Подробнее о способах оплаты и доставки FANCL Nattokinase + Omega 3, for 90 days можно узнать по телефонам +7 (977) 976-27-12, +7 (800) 301-07-62 .
Categories:FANCLBrain, heart, blood vesselsNattokinaseJapanese vitamins for the eyesSets from Japan "Health"Heart, blood vessels
Customers who bought FANCL Nattokinase + Omega 3, for 90 days also bought