FANCL Hyaluronic Acid Nanogialuronic Acid, for 90 days
FANCL Hyaluronic Acid Nanogialuronic Acid, for 90 days
Delivery - Japan warehouse

Авиа доставка из Японии в страны где доступно авиа сообщение.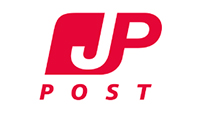 Наземная доставка (морем) из Японии
Overview
Application
Specifications
Reviews

0

Delivery and payment
FANCL Hyaluronic Acid nanogialuronic Acid it is a complex with nanohyaluronic acid, ceramides and acetylglucosamine to moisturize the skin.
Interesting! Nanogialuronic acid is a completely new type of hyaluronic acid, the distinctive feature of which is the tiny size of the molecules.
Synthesized by a biotechnological method and purified from all kinds of impurities, nanogialuronic acid is absolutely safe for the health of your skin, because it has high stability and does not cause toxic and allergic reactions. Unlike ordinary hyaluronic acid, which disappears from the surface of the skin after contact with water, nanogialuronic acid has the ability to penetrate into its stratum corneum and thus allows for a long time to retain life-giving moisture, both on the surface of the skin and from the inside.
Nanogialuronic acid binds water in the intercellular spaces, thereby increasing the resistance of tissues to compression. One molecule of nanohyaluronic acid binds and holds up to 500 water molecules around it. It is involved in the transport and distribution of water in tissues.
In cosmetology, nanogialuronic acid is used to correct age-related skin changes, including such as loss of elasticity, dryness, the formation of wrinkles and wrinkles, restoring youth and beauty of the skin. It has regenerating, antiviral, bactericidal, wound healing properties.
N-acetyl glucosamine - one of the components of hyaluronic acid, performs the role of moisturizing.
Ceramides-provide reliable moisture retention in the deep layers of the skin.
Effect: daily moisturizing.
Composition in 1 piece: nanogialuronic acid-50 mg, ceramides-600 mkg, N-acetyl glucosamine-10 mg. The composition includes a component of shrimp.
It is not recommended to take it during pregnancy, lactation.
It is not a medicinal product.
Принимать по 1 шт в день, после еды, запивая водой.
| | |
| --- | --- |
| Назначение | Японские витамины и Бады |
| Availability in stock | Склад Япония |
| Brand | FANCL |
| Admission course | На 90 дней |
| Equipment | 30 таб. x 3 шт |
| Weight with packaging | 50 g |
| A country | Япония |
FANCL Hyaluronic Acid Nanogialuronic Acid, for 90 days reviews
тут значение для EN
Categories:FANCLHyaluronic AcidCollagen, hyaluronic acid, placenta
Customers who bought FANCL Hyaluronic Acid Nanogialuronic Acid, for 90 days also bought