FANCL Moist & Lift Mask Tightening and moisturizing face Mask, 6 pcs.
FANCL Moist & Lift Mask Tightening and moisturizing face Mask, 6 pcs.
Delivery - Japan warehouse

Авиа доставка из Японии в страны где доступно авиа сообщение.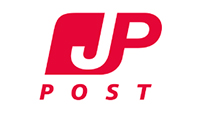 Наземная доставка (морем) из Японии
Overview
Application
Specifications
Reviews

0

Delivery and payment
The mask from Fancl is an intensive moisturizing, effective smoothing, instant nutrition, increasing the elasticity and firmness of the skin. And all this in a convenient mask format, which can be used both as an additional source of moisture, and before important events, when it is important to look as perfect as possible. \
The mask gives a noticeable result of smoothing and softness after the first use, and with regular use it is possible to get a pronounced effect of a tightened, well-hydrated and elastic skin. The mask increases the moisture-retaining properties of the epidermis, regulates the water balance in the deep layers of the skin, restores freshness and evens out the skin color, making it more uniform. The mask also has lightening properties. Helps to remove redness, irritation and age spots.
The active components of the mask perfectly nourish and restore the skin. They cope with the problems of excessive dryness and peeling. The collagen in the composition of the product stimulates the production of its own collagen and elastin, due to which the skin structure is strengthened and rejuvenated at the cellular level.
The mask contains no harmful ingredients that can cause irritation on the skin.
нанести маску на предварительно очищенную кожу, тщательно разгладить, подержать 10-15 минут, после чего убрать и в массировать остатки эссенции в кожу.
| | |
| --- | --- |
| Availability in stock | Склад Япония |
| Brand | FANCL |
| Quantity in the package | 6 |
| Weight with packaging | 240 g |
| A country | Япония |
FANCL Moist & Lift Mask Tightening and moisturizing face Mask, 6 pcs. reviews
тут значение для EN
Categories:FANCL-cosmetics made from natural ingredientsMasks, face scrubsFace MasksТканевые маски
Tags:FanclMoist&LiftMask
Customers who bought FANCL Moist & Lift Mask Tightening and moisturizing face Mask, 6 pcs. also bought