Delivery - Japan warehouse

Авиа доставка из Японии в страны где доступно авиа сообщение.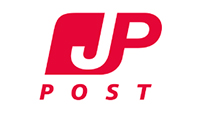 Наземная доставка (морем) из Японии
Overview
Application
Specifications
Reviews

1

Delivery and payment
FANCL Vitamin Complex for Women 50+, a perfectly balanced vitamin complex containing active ingredients that are interconnected and necessary for improving and maintaining the health and beauty of an adult female body.

HTC Collagen, hyaluronic acid, saponins and soy isoflavones, nattokinase, ginkgo biloba, coenzyme Q10, calcium, magnesium and other substances important for the body will protect against age and hormonal changes, increase the elasticity and elasticity of the skin, preserve memory and vision, support normal blood circulation, slow down the aging process, improve mood and relieve depression.

Japanese women's vitamins Fancl 50 are packaged in separate bags for convenient use, each bag contains 7 capsules and tablets:


HTC Collagen, Hyaluronic Acid and Soy Saponins

High Tripeptid Collagen (HTC) is a low-molecular-weight collagen with a high content of tripeptides, consists of three amino acids and has a shortened molecular structure, which ensures almost 100% digestibility by the body. Collagen plays a very important role in the normal functioning of the entire human musculoskeletal system. It provides elasticity of tendons and cartilage, as well as healthy bones, skin, nails and hair.
Soy saponins-reduce the amount of cholesterol in the body, prevent its absorption from other products and promote its excretion, clean the walls of blood vessels.
Hyaluronic acid is necessary for restoring and maintaining the water balance of the skin, preventing diseases of the musculoskeletal system, slowing down the aging process.
Vitamins B and C

Vitamin C-strengthens the immune system, normalizes metabolism, cholesterol content in the blood and liver function. It stimulates the formation of red and white blood cells. Reduces the risk of cancer.
B vitamins are involved in the metabolism and fill the body with vital energy. They are necessary for the normal functioning of the nervous system and hematopoietic organs. They increase immunity.



Calcium and magnesium

Calcium-plays an important role in the metabolic processes of the body. Strengthens bones, teeth and nails. It is important for the normal functioning of the muscles and circulatory system.
Magnesium-increases stress resistance and strengthens the nervous system. Improves the complexion. Normalizes menstrual cycles. Lack of magnesium can be the cause of cardiovascular diseases.


Blueberry extract (anthocyanins), lutein and astaxanthin

Blueberry anthocyanins-have an antioxidant effect, prevent damage to the eye tissues by free radicals, strengthen blood vessels and capillaries, improve blood supply to the eyes, reduce the risk of glaucoma.
Lutein, zeaxanthin-improve visual acuity and the condition of the retina of the eye, and their deficiency in the body leads to the accumulation of destructive changes in the tissues of the eye and to irreversible deterioration of vision.
Astaxanthin is a powerful carotenoid and antioxidant. Normalizes the synthesis of collagen. Protects the retina of the eye. Lowers cholesterol. It has an anti-inflammatory effect.
Coenzyme Q10

Restored coenzyme Q10 (coenzyme of youth) is a powerful antioxidant that neutralizes the action of free radicals in the body. It is necessary for the vital energy and strength of the body. Promotes cell renewal and prevents premature aging. Prevention of many diseases, especially cardiovascular diseases. Increases the production of energy consumed by the heart and muscles. Protects against stress. The reduced coenzyme Q10 is several times more effective than the usual one.


Ginkgo biloba

Ginkgo biloba extract-promotes the work and slows down the aging of the brain, increases cerebral blood circulation, improves memory and concentration, normalizes metabolism and accelerates the removal of toxins.


Nattokinase and DHA (Omega-3)

DHA Docosahexaenoic acid (Omega-3) - is necessary for the normal functioning of the brain (memory and blood circulation). Prevention of atherosclerosis, heart attacks and strokes. Slows down the aging of the skin, joints and cardiovascular system.
Nattokinase is an enzyme from soy bean extract. Eliminates the occurrence of many diseases characteristic of the middle and elderly. It successfully dissolves blood clots that cause heart attacks and strokes. An effective remedy for combating atherosclerosis, diabetes, hypertension and thrombosis.

Tsuintosu - vegetable polysaccharide from chicory root for the highest digestibility of calcium from dairy products.

Soy isoflavones - natural phytoestrogens from soybeans for female hormonal health. They delay the onset of menopause, regulate the level of hormones, prolong the activity of ovarian functions, prevent the appearance of osteoporosis, strengthen the cardiovascular system.

The main components in one bag: vitamin D 0.42 mcg, vitamin E 3.5 mg, vitamin K 5 mcg, vitamin B1 8.3 mg, vitamin B2 4 mg, Niacin 5 mg, vitamin B6 4.1 mg, folic acid 177 mcg, vitamin B12 21 mcg, biotin 167 mcg, pantothenic acid 10 mg, vitamin C 346 mg, calcium 58 mg, magnesium 29 mg, vitamin P (hesperidin) 3.8 mg, inositol 17 mg, reduced coenzyme Q10 15 mg, ginkgo biloba extract 60 mg (flavonoids 24%, terpene lactone 6%), natto culture extract 25 mg (nattokinase 500 units), tocotrienol 6 mg, DHA 41 mg, lutein 5 mg, astaxanthin (in free form) 2 mg, cyanidin-3-glucoside 1.2 mg, vegetable Tsuintosu 83 mg, soy isoflavones 2.7 mg (aglycone 2.625 mg), soy saponins of active type B 6.3 mg, coenzyme Q10 - 7.5 mg, HTC collagen - 113 mg, hyaluronic acid: 1.3 mg.

Method of application: 1-2 sachets a day, after meals, with water.

Packaging: 30 sachets.


Contraindications: individual intolerance, pregnancy.
Принимать по 1-2 пакетика в день, после еды, запивая водой.
| | |
| --- | --- |
| Availability in stock | Склад Япония |
| Brand | FANCL |
| Admission course | На 90 дней |
| Tablets in a package | 30 |
| Equipment | 3 упаковки |
| Weight with packaging | 300 g |
| A country | Япония |
FANCL Vitamin Complex for women 50+, for 90 days reviews
Average customer rating:(1)5.00 out of 5 stars
FANCL Vitamin Complex for women 50+, for 90 days купить недорого в интернет-магазине товаров из Японии "Мирай"
Вы можете заказать FANCL Vitamin Complex for women 50+, for 90 days по выгодной цене в интернет-магазине «Мирай». Доставка по всему миру со склада в России или из Японии. Оформите заказ на сайте, и FANCL Vitamin Complex for women 50+, for 90 days отправится по указанному Вами адресу
Для всех способов доставки из Японии минимальная сумма заказа 5500 рублей.
При оформлении заказа, необходимо выбрать способ доставки из Японии, система автоматически рассчитает стоимость.
Оплата заказов со склада Японии производится, банковскими картами: VISA, MasterCard, МИР или банковский перевод на р/с организации.
Все заказы из Японии отправляются с момента подтверждения оплаты заказа.
Доставка со склада России г. Москва, осуществляется службой доставки Boxberry, PickPoint, курьером по Москве или Почтой России (1 класс или EMS).
Заказы на сумму от 10000 рублей, отправляем бесплатно Почтой РФ, 1 класс, Boxberry, PickPoint.
Возможные способы оплаты:
Оплата наличными курьеру
Банковской картой: МИР, VISA International, Mastercard Worldwide;
Оплата через Сбербанк Онлайн
Банковский перевод
Подробнее о способах оплаты и доставки FANCL Vitamin Complex for women 50+, for 90 days можно узнать по телефонам +7 (977) 976-27-12, +7 (800) 301-07-62 .
Categories:Japanese vitamins and mineralsMultivitaminsJapanese vitamins for womenWomen's vitamins by ageFANCLSets from Japan "Health"Vitamin and mineral complexes
Customers who bought FANCL Vitamin Complex for women 50+, for 90 days also bought