Fancl Enkin complex supplement for vision after 45 years, 30 capsules x 3 pcs
Fancl Enkin complex supplement for vision after 45 years, 30 capsules x 3 pcs
Delivery - Japan warehouse

Авиа доставка из Японии в страны где доступно авиа сообщение.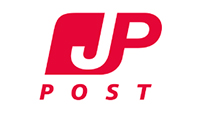 Наземная доставка (морем) из Японии
Overview
Application
Specifications
Reviews

0

Delivery and payment
Complex supplement Fancl Enkin - to strengthen vision for the middle and elderly, increases visual acuity, strengthens the muscles and ligaments of the eyes, relieves eye fatigue.

It is especially recommended for age-related visual impairment, for senile hyperopia, for myopia and difficulties in reading small print, or for frequent work at the computer, as a prevention of eye diseases.
With age, vision worsens, and the distance to which the vision can focus changes. This complex helps the function of adjusting the focus, in addition, it relieves the load on the muscles of the shoulders and neck, overstressed due to myopia.
The composition of the additive Enkin only carefully selected ingredients are included:
Blueberry extract and black bean peel extract, rich in anthocyanin (a powerful antioxidant), which neutralize the effect of free radicals, have a decongestant effect and reduce the permeability of capillaries; have a protective effect on blood vessels, reducing the fragility of capillaries and having a positive effect on vascular lesions in the case of diabetic retinopathy, contribute to the stabilization of connective tissue.
Lutein (a plant carotenoid) reduces the formation and accumulation of the pigment lipofuscin, which causes the development of age-related retinal dystrophy. Lutein improves the screening function of the retina and promotes better absorption of blue and ultraviolet light, which is most harmful to vision.
Astaxanthin is a natural antioxidant for the brain, eyes and central nervous system.
DHA (docosahexaenoic acid) - is necessary for the work of the brain and visual analyzer.
The supplement is designed specifically for people over 45 years of age.
Composition (2 capsules): lutein 10 mg, astaxanthin 4 mg, cyanidin-3-glucoside 2.3 mg, fish oil containing omega-acids 50 mg, blueberry extract 20 mg, black soybean shell extract 26.5 mg.
Contraindications: Do not take it for children, pregnant and lactating.
It is not a medicinal product.
Принимать два раза в день по 1 капсуле, запивая водой.
| | |
| --- | --- |
| Назначение | Японские витамины и Бады |
| Availability in stock | Склад Япония |
| Brand | FANCL |
| Admission course | На 90 дней |
| Equipment | 30 капсул на x 3 упаковки |
| Weight with packaging | 100 g |
| A country | Япония |
Fancl Enkin complex supplement for vision after 45 years, 30 capsules x 3 pcs reviews
тут значение для EN
Categories:FANCLJapanese vitamins for the eyesDietary supplements for vision
Customers who bought Fancl Enkin complex supplement for vision after 45 years, 30 capsules x 3 pcs also bought