FANCL Aojiru Premium Aojiru with Kale leaves + vegetables, 30 sticks
FANCL Aojiru Premium Aojiru with Kale leaves + vegetables, 30 sticks
Delivery - Japan warehouse

Авиа доставка из Японии в страны где доступно авиа сообщение.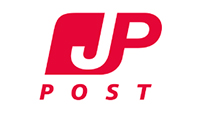 Наземная доставка (морем) из Японии
Overview
Application
Specifications
Reviews

0

Delivery and payment
A green drink made from Kale cabbage and green vegetables. In its manufacture, in addition to kale cabbage, young barley shoots, spinach, broccoli and other vegetables are used.

The drink has a complex composition, rich in vitamins, trace elements and amino acids.
One serving of the Green drink Aojiru will provide you with a daily norm of essential vitamins and minerals.
It contains extracts from kale cabbage, which is called a longevity herb in Japan. In terms of the content of nutrients, none of the fruits or vegetables can be compared with this plant. People who eat kale cabbage move faster, and age slower than others. The reason is the antioxidants contained in it, which neutralize free radicals.
The presence of this miraculous component in the Green drink Aojiru causes its effect on the human body: improves immunity; stimulates the production of red blood cells; activates the process of removing toxins and toxins; increases vitality.
The composition of the complex includes the vegetable ingredient Tsuintosu, which is obtained from the polysaccharides of chicory root. This substance contributes to the better digestibility of magnesium and calcium. Calcium, as a rule, is not enough for modern people, although it is one of the most necessary minerals in our body.
Composition (10 g * 1 stick): dietary fiber - 0.81 ~ 2.0 g., sodium - 18 ~ 44 mg., potassium - 161 ~ 445 mg., calcium - 91 ~ 215 mg., magnesium - 17 ~ 48 mg., iron - 0.19 ~ 0.36 mg., carotene - 555 ~ 2029 mcg., vitamin C - 76 ~ 229 mg., vitamin E - 0.46 ~ 1.6 mg., vitamin K - 98 ~ 222 mcg., folic acid - 39 ~ 93 mcg., chlorophyll - 14 ~ 44 mg., SOD-like activity - 27000-78000 units., lutein - 0.97 ~ 2.7 mg., vegetable Tsuintosu - 500 mg.

Contraindications: Individual intolerance to the components of the product. If you are pregnant, taking medications, you should consult a doctor.
It is not a medicinal product. Consult your doctor before using it.

Принимать по 1 стику в день.
| | |
| --- | --- |
| Availability in stock | Склад Япония |
| Brand | FANCL |
| Admission course | На 30 дней |
| Volume | 30 стиков х10 гр |
| Weight with packaging | 360 g |
| A country | Япония |
FANCL Aojiru Premium Aojiru with Kale leaves + vegetables, 30 sticks reviews
тут значение для EN
Customers who bought FANCL Aojiru Premium Aojiru with Kale leaves + vegetables, 30 sticks also bought