FANCL Aojiru Aojiru with kale leaves 100%, 30 sticks x 3 pcs
FANCL Aojiru Aojiru with kale leaves 100%, 30 sticks x 3 pcs
Delivery - Japan warehouse

Авиа доставка из Японии в страны где доступно авиа сообщение.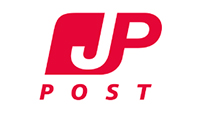 Наземная доставка (морем) из Японии
Overview
Application
Specifications
Reviews

0

Delivery and payment
FANCL Aojiru Aojiru with kale leaves 100% helps to restore vitamins in the body in a balanced way.
Aojiru is a very popular supplement in Japan, containing more than 100 useful substances.
Aojiru is a green juice made from fresh vegetables with a rich vitamin and mineral composition, high content of calcium and fiber. When obtaining juice, a unique technology is used to preserve the beneficial properties of the product. The resulting freshly squeezed juice is sprayed in special equipment and immediately dried with a stream of cold air. As a result, a fine dry powder is obtained.
Aojiru drink will provide the body with a constant supply of vitamins, minerals, enzymes, amino acids and a number of other essential nutrients. It also contains more than 20 enzymes, the lack of which leads to a violation of the vital functions of the body. Aojiru contains an optimal mixture of essential amino acids, and is also extremely rich in chlorophyll, the chemical composition of which is almost the same as hemoglobin in the blood, as a result of which the blood is refreshed and purified. Chlorophyll also has a strong anti-inflammatory and disinfecting effect and deodorizing effect, removing bad breath.
Aojiru gives more strength, energy and endurance, increases working capacity, physical and mental fortitude, reduces fatigue, which is especially important for people with chronic fatigue syndrome, also under heavy loads and with nervous and physical exhaustion.
Fancl recommends this type of Aojiru to choose for those who tend to eat out often, like fast food, do not control calories. With this way of eating, the body practically does not receive the right vitamins, useful elements.
Aojiru is filled with the vegetable power of homemade cabbage, which has been carefully grown in contract by local Japanese producers. The powder is easily soluble in water.
One sachet will provide you with a full daily allowance of essential vitamins and minerals. One serving is 120 g of fresh kale leaves. The drink does not have a characteristic herbaceous smell.
The caloric content of one bag is 25-44 kcal.
Composition (based on one bag of 10 g.): dietary fiber - 1.4 g, sodium - 0.09 g, potassium - 281 mg, calcium - 129 mg, magnesium - 28 mg, iron - 0.24 mg, vitamin C - 185 mg, vitamin E - 0.71 mg, vitamin K - 133 mcg, folic acid - 80 mcg, Beta-carotene - 1280 mcg, chlorophyll - 20 mg, lutein - 1.9 mg.
It does not contain dyes and preservatives.
Contraindications: individual intolerance to the components of the product. During pregnancy, taking medications, it is necessary to consult with your doctor.
It is not a medicinal product. Consult your doctor before use.
Принимать по 1 стику в день.
| | |
| --- | --- |
| Availability in stock | Склад Япония |
| Brand | FANCL |
| Course of use | На 90 дней |
| Volume | 30 стиков х 10 г |
| Equipment | 30 стиков х 3 шт |
| Weight with packaging | 500 g |
| A country | Япония |
FANCL Aojiru Aojiru with kale leaves 100%, 30 sticks x 3 pcs reviews
тут значение для EN
Categories:FANCLAojiru, vegetablesVegetable complex
Customers who bought FANCL Aojiru Aojiru with kale leaves 100%, 30 sticks x 3 pcs also bought