Fancl Beauty Green - aojiru with collagen and ceramides, 30 sticks x 3 pcs
Fancl Beauty Green - aojiru with collagen and ceramides, 30 sticks x 3 pcs
Delivery - Japan warehouse

Авиа доставка из Японии в страны где доступно авиа сообщение.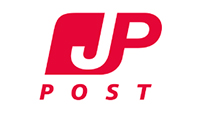 Наземная доставка (морем) из Японии
Overview
Application
Specifications
Reviews

0

Delivery and payment
Fancl Beauty Green - green beauty drink from Fancl combines the power of minerals and vitamins aojiru, amino acids, enzymes, and the content of high-quality HTC collagen, hesperidin and ceramides will significantly increase the elasticity and elasticity of the skin, prevent its aging.
Aojiru is a traditional Japanese health drink based on a dried concentrate of young plant shoots (kale cabbage, barley, etc.), saturated with trace elements and vitamins. Aojira is recommended for those who lack fiber and vitamins, eat few high-quality vegetables regardless of the season.
Beauty Green gives more strength, energy and endurance, increases working capacity, physical and mental endurance, reduces fatigue, which is especially important for people with chronic fatigue syndrome, also with heavy loads and with nervous and physical exhaustion.
Content kale cabbage in aozdiru, it helps to strengthen vision; strengthen the skin and mucous membrane ; Kale promotes high-quality sleep, increases stress resistance and immunity, improves blood microcirculation, prevents the occurrence of diabetes, balances the sugar content in the blood.
HTC Collagen - this is a proprietary development of the company Funkle, collagen, which has the ability to be quickly absorbed, plays an important role in the elasticity of the skin, in the elasticity and strengthening of joints, bones and blood vessels. also, collagen has the property of increasing immunity. One bag of aojiru Beauty Green contains 300mg of HTC collagen.
Hesperidin - citrus flavonoid, improves blood circulation, maintains a healthy state of capillaries, promotes the formation of collagen in connective tissue.
FANCL drink (Aojiru):

normalizes the work of the intestines,
improves vision,
strengthens the body,
increases the ability to work,
reduces fatigue,
it helps to reduce weight and can be used as a cleansing of the body.
The drink is enriched with ceramides to preserve and maintain the youth and healthy condition of the skin, fight its dehydration, protect the water-fat shell, which protects the skin from excessive evaporation of moisture.
Composition in 1 stick: dietary fiber: 0.70 g, sodium: 6.3 ~ 16 mg, potassium: 29 ~ 117 mg, calcium: 16 ~ 42 mg, magnesium: 2.6 ~ 9.7 mg, Iron: 0.04 ~ 0.09 mg, beta - carotene: 56 ~ 440µg, vitamin C: 25 ~ 69 mg, vitamin E: 0.11 ~ 0.33 mg, vitamin K: 15 ~ 44µg, folic acid: 15 mg, ceramides: 600 mg, HTC collagen: 300 mg, vitamin P (hesperidin): 50 mg, citric acid: 104 ~ 223mg, chlorophyll: 1.9 ~ 6.1 mg, SOD: 7800 to 22000 units, lutein: 0.22 ~ 0.57 mg.

It has a pleasant apple-citrus taste.
In the manufacture of aojiru Fancl, only environmentally friendly raw materials are used — kale cabbage, grown without the use of pesticides and fertilizers in the prefectures of Aichi, Nagano in the west and Kagoshima in the south of Japan.
According to the recommendation of the Japanese health service, you should eat 350 grams of fresh vegetables a day all year round. A daily dose of aojiru compensates for the lack of useful substances, improves digestion, helps to cleanse the skin, helps with chronic fatigue. It contains a large amount of calcium, vitamin E, iron, folic acid.
It has no contraindications and restrictions on age and health.
Contraindications: individual intolerance to the components.
В день употреблять по 1 стику.
Порошок разводят в холодной или теплой воде, молоке, соке 100-200 гр. и выпивают, как коктейль.
Для улучшения вкуса, лучше перемешивать в шейкере, но не обязательно. Не использовать горячую жидкость!!!
| | |
| --- | --- |
| Назначение | Японские витамины и Бады |
| Availability in stock | Склад Япония |
| Brand | FANCL |
| Admission course | На 90 дней |
| Volume | 30 стиков х 11,6 гр. |
| Equipment | 3 упаковки |
| Weight with packaging | 600 g |
| A country | Япония |
Fancl Beauty Green - aojiru with collagen and ceramides, 30 sticks x 3 pcs reviews
тут значение для EN
Categories:Aojiru, vegetablesVegetable complex