FANCL Acne Care Lotion FDR Anti-acne Lotion, 30 ml
FANCL Acne Care Lotion FDR Anti-acne Lotion, 30 ml
Delivery - Japan warehouse

Авиа доставка из Японии в страны где доступно авиа сообщение.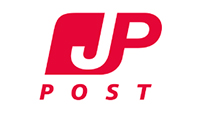 Наземная доставка (морем) из Японии
Overview
Application
Specifications
Reviews

0

Delivery and payment
FANCL Acne Care Lotion FDR Anti-acne Lotion prevents the appearance of acne in adults and moisturizes the skin.
FANCL it produces natural, fresh, preservative-free cosmetics, containing only active and useful components for the skin.
Menthol it suppresses the development of pathogenic microbes, tones and has a disinfecting effect on the skin.
Citric acid gently exfoliates and is antiseptic, whitens.
Peach Extract reduces inflammation and fights against germs.
Dicalium glycyrrhizinate softens the upper layer of the epidermis and has an anti-inflammatory effect.
Extract of milk - flowered peony regulates the hormonal balance of the skin.
Vitamin E protects against UV radiation and stimulates blood supply.
The main effect of applying the lotion:

improves skin protection;
fights acne;
promotes healing of acne scars and accelerates collagen synthesis;
warns of new rashes;
reduces the oiliness of the skin;
increases her defensive abilities;
suppresses the reproduction of pathogenic microflora;
softens the skin and exfoliates slightly;
improves capillary blood supply to the skin.
Preservatives, flavorings, synthetic dyes are not used in the manufacture.

Main ingredients: menthol, citric acid, dicalium glycyrrhizate, glycerin, tree peony extract, peach oil, tocopherol.
Composition: Glycyrrhizic Acid 2K, Purified Water, DPG, Concentrated Glycerin, Glycosyl Trehalose-a mixed solution of hydrogenated starch decomposition products, Pentylene Glycol, POE Methylglucoside, Diglycerin, Betaine, POE(26) Glyceryl, Sage Extract, Ume Fruit Extract, Peony Extract, Tonin Extract, Perilla-1 Extract, Hydrolyzed Hyaluronic Acid, Raffinose Hydrate, Artichoke Extract, Sweet Pea Flower Extract, Perilla Leaf Extract, PEG4000, BG, Glycerin Ethylhexyl Ether, Menthol, Citric Acid, Citrate Na.


Нанесите на ватный диск количество средства размером с монету, обработайте диском кожу лица, особенное внимание уделите проблемным зонам.
После вскрытия упаковки рекомендуется использовать в течение 60 дней.
| | |
| --- | --- |
| Назначение | Уход за лицом |
| Availability in stock | Склад Япония |
| Brand | FANCL |
| Line | FDR |
| Volume | 30 ml |
| Skin type | Проблемная, Акне |
| Weight with packaging | 60 g |
| A country | Япония |
FANCL Acne Care Lotion FDR Anti-acne Lotion, 30 ml reviews
тут значение для EN
Categories:FANCL-cosmetics made from natural ingredientsProblem skin