EVERYYOU Pedicure Socks with Ag+ Silver ions, 1 pair x 2 pcs
EVERYYOU Pedicure Socks with Ag+ Silver ions, 1 pair x 2 pcs
Delivery - Japan warehouse

Авиа доставка из Японии в страны где доступно авиа сообщение.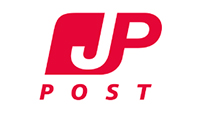 Наземная доставка (морем) из Японии
Overview
Application
Specifications
Reviews

0

Delivery and payment
Pedicure socks EVERYYOU – this is a simple and easy way to do a pedicure at home. You get your heels perfectly smooth and beautiful, like a baby!
They look like bags for putting on your feet, inside which there is a multicomponent mask. Its ingredients are selected so as to affect the keratinized layers of the skin, causing them to exfoliate.
One of the main problems of the feet is the formation and compaction of a layer of" dead", keratinized skin. This layer is formed as a result of a lack of moisture, when wearing uncomfortable shoes (too narrow, high-heeled, etc.) – as a result, blood circulation is disrupted, the skin of the feet becomes dry and rough. In addition, the keratinized sole tends to multiply bacteria and therefore this creates additional problems, such as unpleasant odor, fungal diseases or growths and cracks.
The result after procedures:
* by stimulating metabolic processes and increasing cell viability, the aging process slows down;
* pedicure Japanese socks EVERYYOU have an anti-inflammatory and decongestant effect;
* regulate the activity of the sebaceous and sweat glands;
* have a fungicidal effect;
* improve firmness and elasticity;
* eliminate calluses, cracks and scuffs;
* prevent excessive keratinization.
The composition includes such components as: 
hyaluronic acid, it moisturizes the skin; lactic acid allows you to slowly peel off the old stratum corneum. 
Thanks to herbal ingredients (calendula extract, chamomile extract, burdock root,honeysuckle leaves, sage, etc.), it tones, softens the skin, acts as an anti-inflammatory and prevents the development of bacterial infection.
As part of Ag + silver ions, they have an antifungal, anti-inflammatory effect.
Composition: Water, Ethanol, Lactic Acid, Glycerin, Hydrogenated Castor Oil PEG-60, Rice Broth, Hydrolyzed Collagen, Hyaluronic Acid Na, Calendula Flower Extract, Chamomile Flower Extract, Fuyu Bodayu Flower Extract, Burdock Root Extract, Lemon Fruit Extract, Honeysuckle Leaf Extract, Dutch Stem Leaf Extracts, Sage Leaf Extract, Pine Extract, Silver, cellulose gum, Sodium bicarbonate.
Recommendations: It is not recommended to use the same socks twice, it is not hygienic, besides, the bacteria in the used socks can go back to the skin of the foot.
Walk carefully in your socks, there is a possibility of slipping. To keep your legs warm, you can put warm socks on top.
In order for the foot mask, socks, exfoliating to bring the best result, especially if the skin is very rough, it is better to steam the soles for 20 minutes before the procedure.
Until the keratinized layer completely comes off, do not apply moisturizing and nourishing creams. They should be applied to the already renewed skin in order to maintain its softness for as long as possible.
Exfoliating socks for heels should be used at intervals of 2-3 months. But if you actively take care of your feet, this procedure can be done less often.
The size is up to 27 cm.

It is contraindicated in case of increased individual sensitivity to the components, pregnancy and breast-feeding, excessively dry skin of the feet, as well as if there are wounds, abscesses on the skin

Наденьте на стопы носочки, закрепите на ноге с помощью стикеров для фиксации и оставьте на 1-1.5 часа.
Более точное время зависит от того, что вы чувствуете — не должно быть жжения или явной боли.
Сверху желательно надеть шерстяные или хлопчатобумажные носки.
Это делается, чтобы усилить действие средства и предотвратить скольжение.
По истечении часа снимите носочки и помойте ноги в теплой воде с мылом и промокнуть насухо чистым полотенцем.
В течение 5-7 дней произойдет отшелушивание верхних плотных слоев кожи.
| | |
| --- | --- |
| Availability in stock | Склад Япония |
| Brand | EVERY YOU |
| Skin type | Для всех типов |
| Quantity in the package | 1 |
| Size | 27 cm |
| Equipment | 2 шт (2 пары) |
| Weight with packaging | 70 g |
| A country | Япония |
EVERYYOU Pedicure Socks with Ag+ Silver ions, 1 pair x 2 pcs reviews
тут значение для EN
Categories:Hand and foot careFor the legs
Customers who bought EVERYYOU Pedicure Socks with Ag+ Silver ions, 1 pair x 2 pcs also bought